Everything There Is to Love About Washington Wine Country: The Best Wineries in Washington State for 2023
Unless you're fortunate enough to call the northwest home, you probably wouldn't picture Washington as much of a wine country. After all, how could the grapes survive that misty, grey-skied Seattle weather?
Spoiler alert, they can't, but three hours east of Seattle lies a wine country like no other. Washington state is home to over 1,000 wineries, and is the second largest wine producing state in the United States.1 Washington state knows wine! If you're looking for the best wineries in Washington state, let me share with you some of my favorites.
California gets all the credit, and I may be biased, but I think Washington wine is where it's at. With boundless sunlight, rich soils, and an open-door policy to winemakers willing to think outside the box, there is nothing like Washington wine.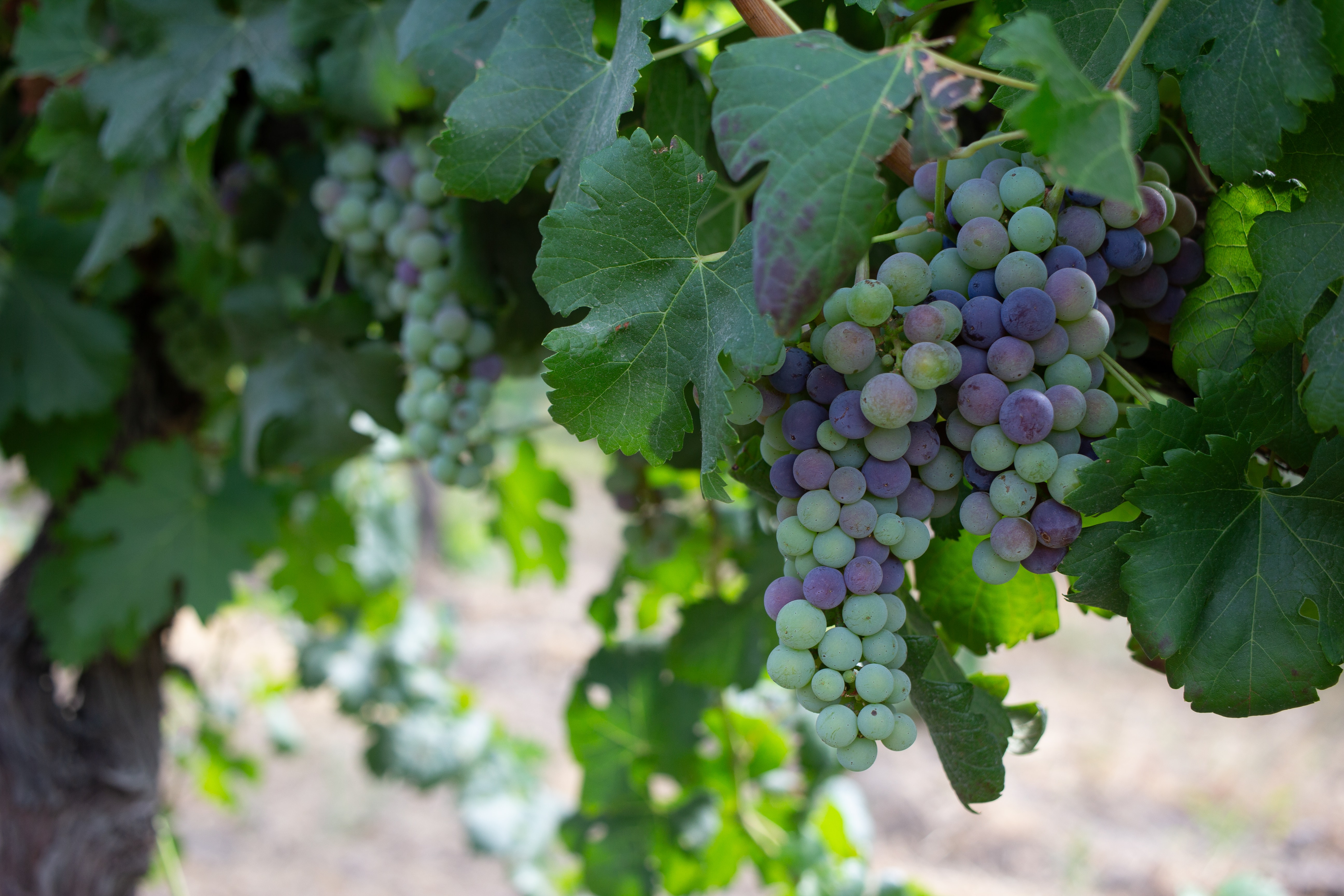 Beyond Rainy Days: Exploring Washington's Vibrant Wine Culture
Washington is the second-largest wine region in the U.S., behind California. What Washington lacks in quantity, she more than makes up for in quality.
Nearly all of Washington's wine grows on the eastern side of the state, east of the Cascade Mountain Range, to be specific. It's these mountains that keep the dreary Seattle weather at bay, leaving Eastern Washington dry and hot. Just the way the vines like it.
To date, there are 20 American Viticultural Areas (AVAs) in Washington, with 19 in Eastern Washington alone. The only AVA on the west side is in the Puget Sound. Because of the excess rainfall, only rare aromatic whites and the occasional Pinot Noir have succeeded.
Eastern Washington, on the other hand, is thriving. The largest AVA is the Columbia Valley, which encompasses almost all other smaller AVAs within it. If you're looking for reasons to buy Northwest wine, you've found it!
A climate unlike any other
Eastern Washington sits in a low desert, where the summer days are long and the evenings are cool, dropping by as much as 50 degrees in just a few hours during peak growing season. This balance lets the grapes ripen under the heat and cool off in the evenings, locking in that delicate acidity.
It begins in the vineyard
The first vines were planted in Washington in the mid-1800s. But the root (no pun intended) of Washington's success dates back about 15,000 years, with a few minor cataclysmic glacial floods.
After the last ice age, a series of floods known as the Missoula Floods carved out the Valley as we know it today. It also left behind a unique, quick-draining soil blend that would prove wildly successful for growing grapes and most of Washington's crops. But don't worry. We're just here to talk about the grapes.
Washington's Top Wineries and Wine Regions to Know
Washington's got over 1,000 wineries, many of which buy grapes from across the state to curate their wines. Below are some notable regions and wineries I can personally attest to make some darn good juice.
Yakima Valley
Yakima Valley is Washington's oldest AVA and is responsible for over 25% of the total grapevine acreage. Surprisingly, white wines lead by a hair, with Chardonnay and Riesling being the most planted grapes. Cabernet, Merlot, and Syrah are also widely grown.
In our tour of Washington wine regions, we learned from Dr. Patricia Butterfield that Yakima Valley was designated the first American Viticultural Area (AVA) in the Pacific Northwest. That's a pretty big deal, and definitely one reason Yakima Valley is on our list of the best wine regions in Washington state.
Must-visit Yakima Valley wineries: Owen Roe, Treveri Cellars, DavenLore
Horse Heaven Hills
Named for the wild horses that used to run through these hills, Horse Heaven is one of the warmer regions in the Valley. This makes it the perfect spot for growing juicy, full-bodied Cabernet, Merlot, Syrah, and Chardonnay.
Must-visit winery in Horse Heaven Hills: Alexandria Nicole Cellars
Walla Walla
She's far more than sweet onions and wheat farms! Walla Walla has been titled "America's Best Wine Region" for three years running. Technically a shared appellation with Oregon, over half of Walla Walla is planted on the Washington side. Red grapes dominate, with Cabernet, Syrah, and Merlot taking center stage.
Walla Walla is such an important, and well-known, wine region in Washington and Oregon because its climate is ideal for grape growing, with the dry summer heat providing ripeness to the berries and the chill of early fall nights ensuring the acidic backbone necessary for creating luscious wines.
Planning a trip to Walla Walla to visit their world-famous wineries? Here's everything you need to plan a Walla Walla getaway!
Must visit Walla Walla wineries: L'Ecole No 41 Winery, Seven Hills Winery, Browne Family Vineyards
Red Mountain
One of Washington's smallest, warmest appellations. Named for the reddish hue, which takes hold of the mountains as the cheatgrass changes color in springtime, Red Mountain is notorious for producing juicy, fruit-forward Cabernet, Merlot, and Syrah.
Must visit Red Mountain wineries: Hightower Cellars, Kiona Vineyards, Col Solare, Palencia & Monarcha Winery
Columbia Gorge
The Gorge is Washington's westernmost AVA located in Eastern Washington. It's a shared appellation with Oregon and is one of the only regions not part of the larger Columbia Valley. Because of the steady rainfall, it's also one of the only regions that doesn't need irrigation. Delicate Pinot Noir and white wines like Chardonnay, Pinot Gris, and Riesling dominate.
Must visit Columbia Gorge winery: Maryhill Winery
Columbia Valley
Yes, Columbia Valley is different from the Columbia Gorge region. Established in 1984, this region encompasses more than a quarter of the land mass of the state and is by far Washington's largest growing region.2 Columbia Valley is known for Cabernet Sauvignon, Chardonnay, Riesling, Merlot and Syrah varieties primarily.
Must-visit Columbia Valley wineries: Arbor Crest, Wautoma Springs, Barnard Griffin, Winescape, Bartholomew Winery
Lake Chelan
Centered around the ever-popular Lake Chelan, this AVA is one of the higher-elevation appellations. High elevation, coupled with the maritime climate from the lake, makes this region the perfect spot for cooler climate grapes like Pinot Noir, Chardonnay, Pinot Gris, Riesling, and Syrah.
Must visit Lake Chelan winery: Cairdeas Winery
2023's Best Wineries in Washington State
According to the Trending Northwest Magazine team
Owen Roe
Treveri Cellars
DavenLore
Cairdeas Winery
Arbor Crest
Wautoma Springs
Barnard Griffin
Winescape
Bartholomew Winery
Maryhill Winery
Hightower Cellars
Kiona Vineyards
Col Solare
Palencia & Monarcha Winery
L'Ecole No 41 Winery
Seven Hills Winery
Browne Family Vineyards
Alexandria Nicole Cellars
Varietals to look out for
Washington juice is special, from the rich Cabernets on Red Mountain to the rare aromatic whites of the Puget Sound and even dry Rieslings that can give Germany a run for her money.
When it comes to red wines, Cabernet Sauvignon, Merlot, and Syrah are by far the most popular varietals. You can find them across Eastern Washington, most notably in the Yakima Valley, Horse Heaven Hills, Red Mountain, and Walla Walla.
Carménère and Cabernet Franc, while less common, are gaining traction for their success on Red Mountain and throughout the Columbia Valley. Sangiovese was an early grape introduced by Italian winemakers, and today it's often found as a delightfully fruity, crisp rosé.
As for the whites, Riesling and Gewürztraminer put Washington on the map as a winemaking region back in the 1990s. These wines are still made in abundance, as are fuller-bodied Chardonnays and light, crisp Pinot Gris.
As much as I love a Washington Cab, I'm always in awe when I see winemakers pushing the limits and experimenting with rare varietals. It's common to find wineries producing wine from rare or under-utilized grapes, like the Lemberger from Kiona Vineyards, Tannat from Bartholomew Winery, or the Petite Sirah from DavenLore Winery.
Sources:
1- https://www.washingtonwine.org/fast-facts/
2 – https://www.washingtonwine.org/resource/a-quick-look-at-our-20-avas/
Olivia Abramson
Olivia is a Tri Cities-based freelance writer focused on crafting content for food, wine, and travel brands. She's Level 2 WSET Certified and runs her blog, Liv Eats Local, where she tracks her travel adventures and shares wine guides and recipes. When she's not writing, she's often seen bikepacking the PNW or helping her husband run his catering company in the heart of Washington Wine Country.
READ MORE FROM OLIVIA HERE.