Wine Country Wanderlust – The Ideal Romantic Walla Walla Getaway
When you hear the phrase "wine country", you may think of a touristy region in California that's overrun to bursting for years, but we think of the charming corner of Washington known for its superior wines, exceptional food, a thriving arts scene and best of all, some of the most friendly hometown-loving people. Meet Walla Walla.
Washington state is becoming known for its captivating wines in a relatively new craft for this part of the country, which is ideal to produce some righteously unique grapes and, as a result, wine. Walla Walla has been named America's Best Wine Region for the second year in a row by USA Today following a month-long nationwide public vote, and when you visit, it's easy to see why.
Walla Walla, Washington Wine Country
How to Get There
My husband and I rarely get to leave Spokane together (as we both often travel solo for business). This time we wanted to have a little road trip and make the most of it; he was to be the guest principal bassist for the Walla Walla Symphony, and I wanted to be sure to tag along. That meant more free time for me during his rehearsals, so I knew that I would need to fill those gaps with exciting activities that would keep me in vacation mode.
TRAVEL ADVISOR recommendation
Carlie Lee of Fora Travel
Looking for a travel advisor who knows how to combine fun with relaxation? TNW highly recommends travel advisor (and TNW contributor) Carlie Lee to help you plan your best trip ever, whether it's to Palm Springs or somewhere else!
We didn't bother packing any snacks for the trip, though, because it's only three hours away from Spokane. We got up early, had coffee together, and hit the road with the intention of getting some Andrae's Kitchen tacos for lunch.
Planning Ahead for Your Visit for Walla Walla, WA
I've only been to the city one other time myself, so I was eager to dig further into local favorites and some new and yet undiscovered places that would capture the imagination of visitors like me. One of the best resources for my trip was the amazing crew at Discover Walla Walla, who gave me the inside scoop on the best places to check out during our weekend visit. They had so many helpful suggestions and team member Lindsey was quick to connect me with a dynamic list of local hotspots.
One thing we learned quickly was to leave our expectations at the door because they filled this town with pleasant surprises around every corner.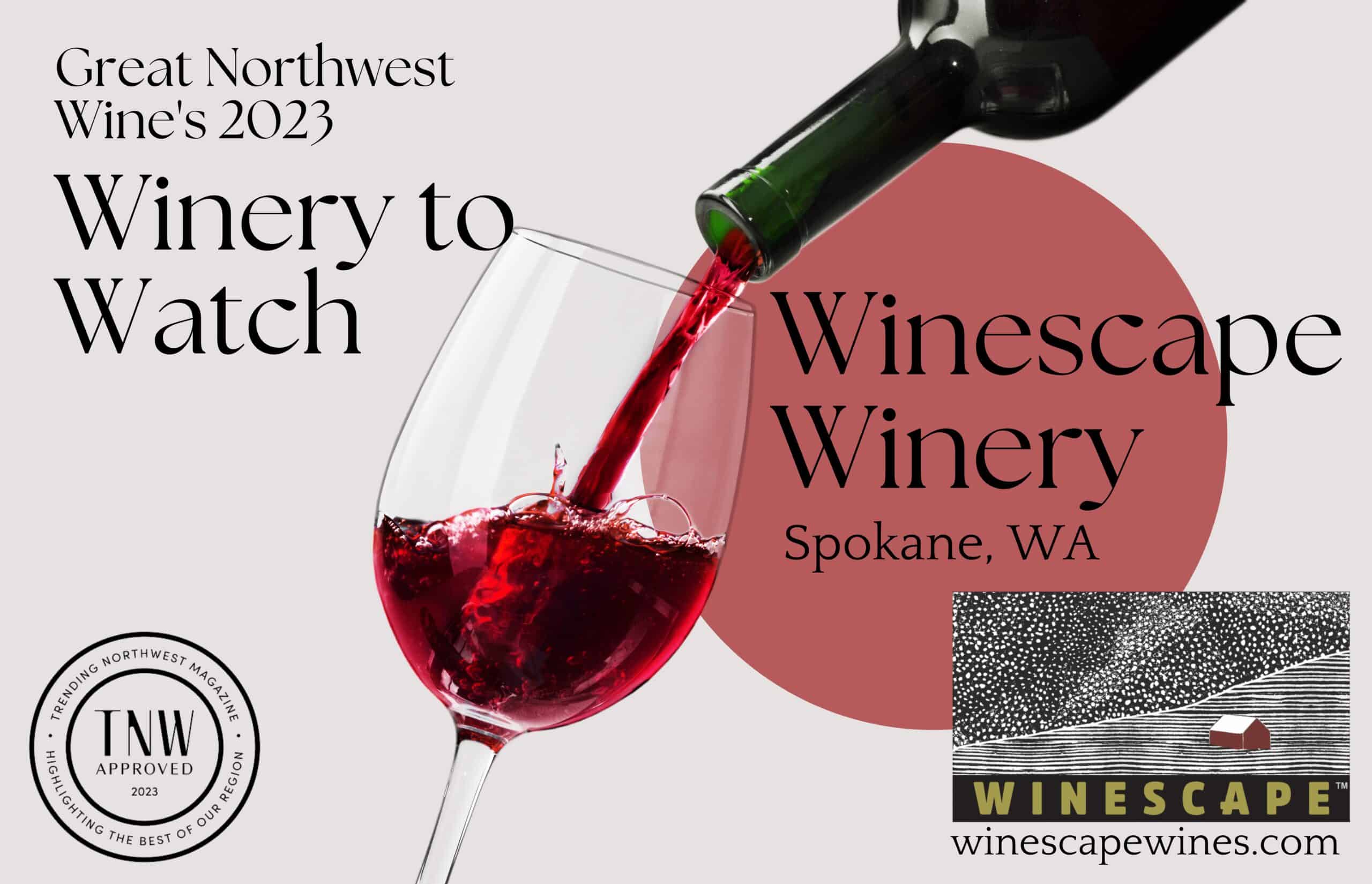 Where to Stay
After driving straight through with no stops from Spokane, nothing sounded better than actually having time to stretch out on a big fluffy bed for a while and setting up our home base. For this trip, we picked a new micro-hotel called The Wesley, which has already developed a reputation as one of the best destinations for visitors to call home away from home in the city.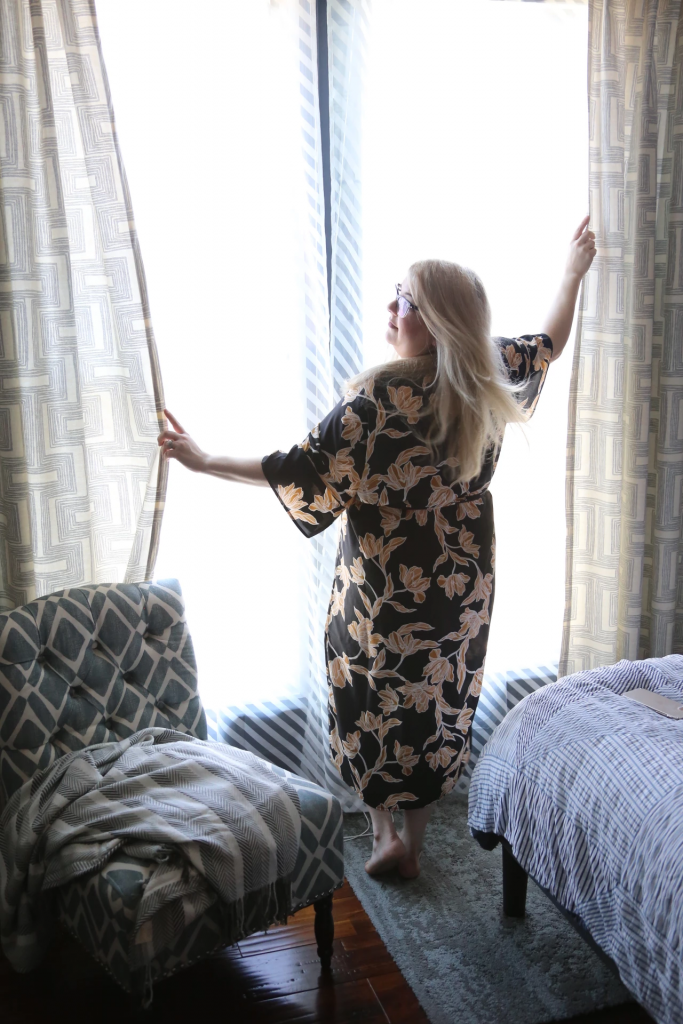 After seeing it online while scouring my hotel options, I couldn't get over the romantic details in the Victorian architecture on the exterior and the fabulously Instagrammable and funky modern interior with every last flourish carefully curated to inspire. The best part–it's in the heart of downtown and within walking distance of dozens of eateries, tasting rooms, shops, and attractions that you'll be able to stroll to with ease. It's one of the most beautiful modern hotels I've stayed in and is full of thoughtful, creative accents to make you smile from the usefulness of the common spaces to the unique amenities that make even the most seasoned traveler feel right at home.
Our arrival at The Wesley was seamless–they sent a code via email for the front door, and the owners left our room open with the keys hanging on the hook inside. Easy. They were available via email and text for questions, which we didn't need because the information they provided via the digital welcome packet was so thorough.
It was just like having our own apartment in the city, complete with areas for community use: living rooms, a kitchenette with a full-size refrigerator and dishwasher, a pair of large outdoor hot tubs, a karaoke room, and a fire pit in the front yard–modern hospitality at its finest. They're adding additional features all the time, including a second hot tub, sun loungers, a gas grill and a "cowboy pool" for summer, so check back for updated details on their website when you book. You will find something hip and unconventional that they've added to the mix.
If the Wesley is booked, or if you have a more private retreat in mind – the Van Gogh Garden Suite at the Inn at Blackberry Creek is another great destination and has a completely different feel. Entry and exit are completely private through the side door, and check-in is seamless with a code provided via email that changes with each guest.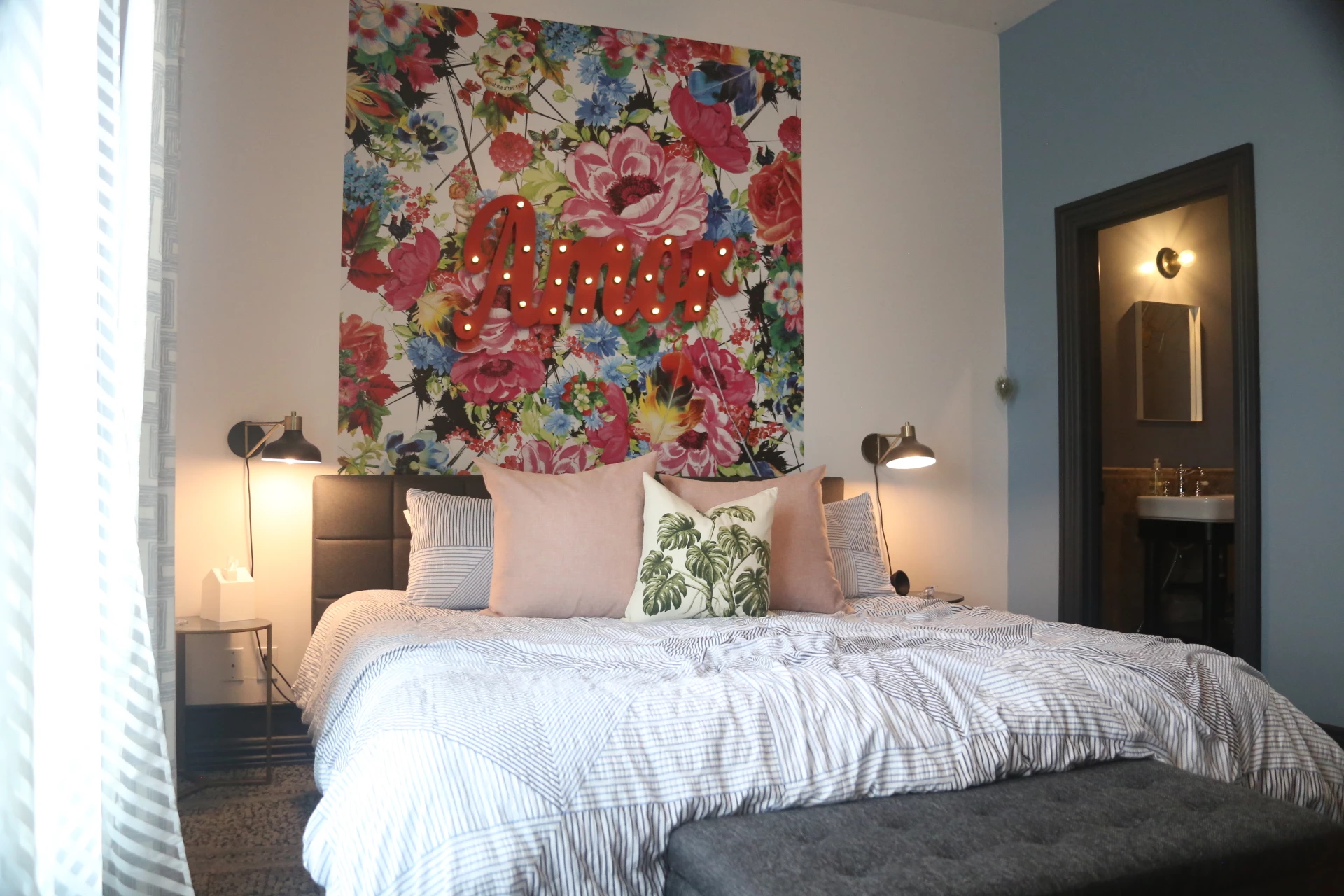 We never saw another guest in the entire time we stayed in this suite, and we liked it that way. Premium linens, satellite television, a well-appointed sitting room, a view of the garden and the absolutely enormous trees surrounding this stately historic home make for a true departure from the daily grind.
The suite has its own private hot tub on the patio, and is a classic B&B with thoughtful extras throughout your stay. We appreciated the date night basket upon our arrival, which came with their signature blackberry cheesecake and snacks that are perfect for staying in and enjoying with a bottle of local wine from your forays into town. I especially liked getting to relax with a book in the hot tub with my cheesecake nearby.
Before bed, though, be sure to make your selections for breakfast the next day and send them up to the front office. They have a selection of options for your quiche, which you'll later discover is a really important task. Each one is unique, and equally fluffy, creamy and rich. You'll find yourself craving them after your visit, like I am right now.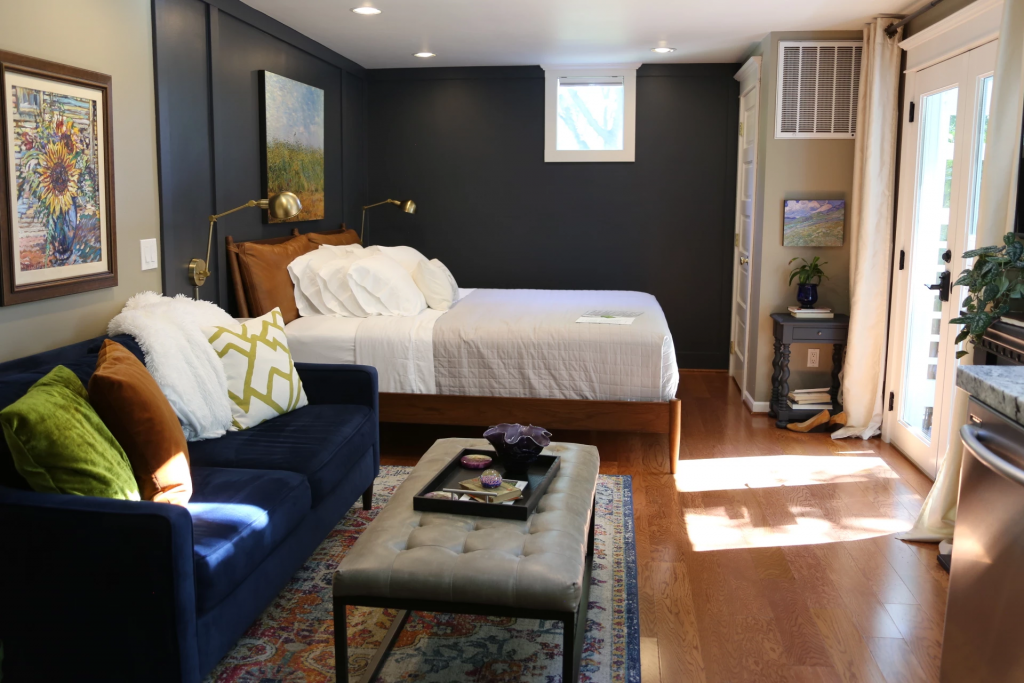 When you awake in the morning, you have an espresso maker with all of the bells and whistles to get your day started on the right foot. It even grinds your coffee just before brewing! They also have creamer for your perfect cup in the refrigerator, and a few extras like water and sodas, too. You have access to pots, pans, knives, plates, silverware and more in case you feel like heading to the Farmer's Market or a local store to make dinner in as well. They really thought of everything.
Another worthwhile destination is Eritage Resort, which stood out to us as one of the most luxurious options for staying in Walla Walla. Everything that a guest sees and touches at this expertly-designed getaway in the heart of a vineyard is designed to elevate your experience to more than just a place to sleep.
We were utterly spoiled by the staff and the environment here. The brand new bungalows on Lake Sienna have a deck that overlooks the water and the vineyard, and it is the best place to put your feet up after a long, arduous day wine tasting. Their nightly turndown service is a sweet touch includes a special treat from the on-site restaurant (we especially loved the chocolates). Our bungalow suite had a fireplace that provided a relaxing ambiance as the sun went down.
Tuck into your premium linens and enjoy a glorious night of sleep as you hear the frogs in the lake lull you into a solid evening of rest.
Wines Worth Trying from Walla Walla, Washington
I had read that Rotie Cellars is a top Rhone-style winemaker in the region, and I was excited to find out why. Thanks to Discover Walla Walla, they invited me to be the first member of the press to access this gorgeous estate vineyard and was ecstatic to get a sneak-peek of what a sunset happy hour could look like.
The wines at Rotie are unique and highly sought after around the globe. In the Rocks District of Milton-Freewater in the Walla Walla Valley in northeastern Oregon, the AVA (wine region) derives its name from the rocky soils that underlie a region just north of the small town of Milton-Freewater, and it's just a few minutes from downtown Walla Walla. It's one of the most distinctive AVAs in the world for its signature funky earthiness from the minerals in the rocky soil. Trust me, you won't want to miss an opportunity to try the wines from this area, so plan to make a detour to one of the many reputable vineyards in this area and get a sense of the terroir as you taste.
Related: Learn more about AVA and wine regions here – Washington Wine Regions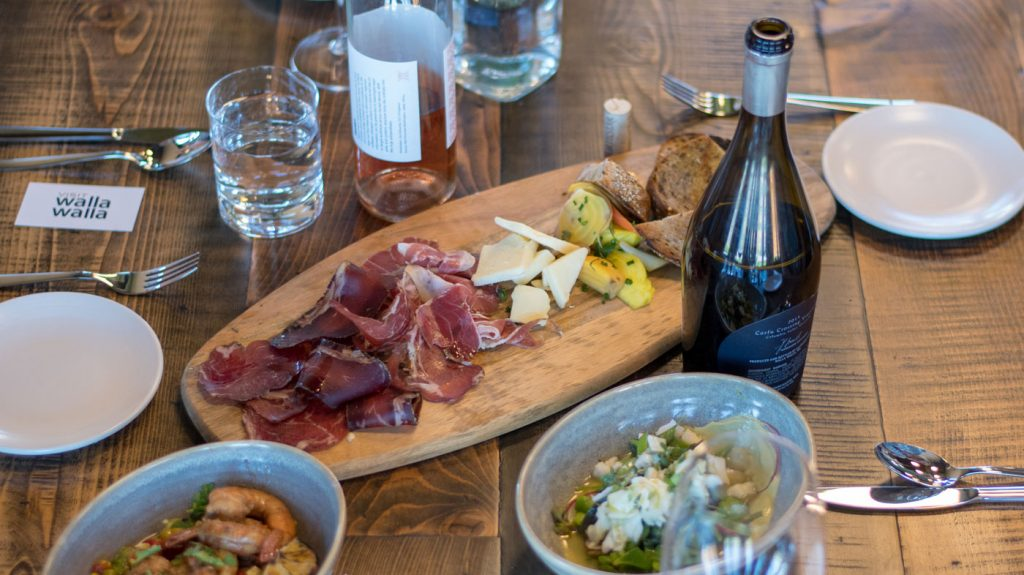 At Rotie, they craft Northern and Southern red and white blends, Grenache Blanc, Little G, Homage, Stonewall Rose, Tannat (which is a 100% Tannat varietal – a must-try) and a mix of special releases for specific times of the year. No matter when you visit, you'll find some winners to take home and drink right away and options to cellar to develop for a distant special occasion that will take you right back to these dreamy rolling hills filled with vines and rocky soil. The design is lots of concrete with floor-to-ceiling windows taking advantage of the views in the estate vineyard.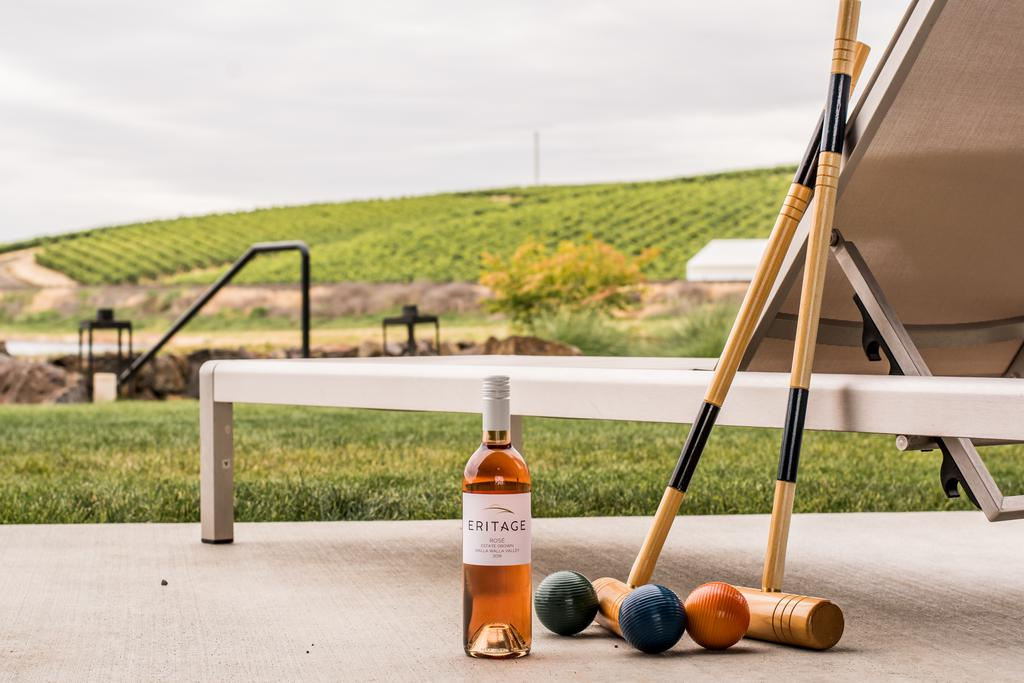 The building is always cool on the lower level thanks to the concrete, and the architect chose darker colors to simulate going from the cool darkness and ascending into the warm light. Upstairs it has a panoramic view of the surrounding vineyards and mountains with outdoor patio spaces and a luxurious feel in every finish. They sprinkle recycled fir on the walls throughout the space, and it fills the air with the scent of freshly-cut wood and provides a cozy backdrop for the vines beyond.
Another Walla Walla wine legend, Dunham Cellars is a must-experience winery. In the Airport District and situated inside of an old WWII era hanger, the knowledgeable team fills it with as many stories as glasses of wine that they pour here daily.
I was excited to get to take a personal tour through the winery and learn about the process from vine to bottle. Whether you are a seasoned wine aficionado or a casual sipper, getting to see the process in real life is a great way to better appreciate what is in your glass. From the giant tanks for fermenting to the de-stemmers to the bottling room (including the sheer comedy of being surprised and terrified by the loud air compressor noises that took my breath away), it provided unique insight into the art of winemaking.
Throughout the walls of the tasting room are pieces of art that are wine-inspired and some that are originals created by pioneering winemaker Eric Dunham (who tragically passed away in 2014 but whose work and memory powerfully influences the winery), and his original artworks adorn labels of vineyard-designated and special bottlings. His stepmother Joanne who is a managing partner of the winery greeted us at the door with her beloved dog in tow.
Dunham Cellars remains a family affair, and their wine repertoire includes cabernet sauvignons, syrahs, red blends, chardonnays and rieslings, all made from grapes purchased from long standing sources. Be prepared to find favorites you'll want to take home, and at great discounts for purchases directly from the winery.
If you want the ultimate luxury winery experience – make an appointment for a tasting at Abeja. They personally invited us to come and taste their wines at the beautifully restored, century-old farmstead in the foothills of the Blue Mountains that is just a few miles from downtown Walla Walla, but feels as though it is in the European countryside.
From the gorgeous gates opening to a grand tree-lined driveway as you arrive to the care and attention given to every guest and the lovely architectural details of the property's buildings, you can't miss this. We were joined by two other wine industry professionals on their honeymoon during our tasting, and their insight into the wines was uniquely helpful in selecting which cases to bring home for later celebrations. The interactive tasting experience was expertly crafted to be at a reasonable pace and allowed for a wide variety of wines offered including cabernet sauvignon, syrah, viognier, merlot, chardonnay and a red, white and rosé blend.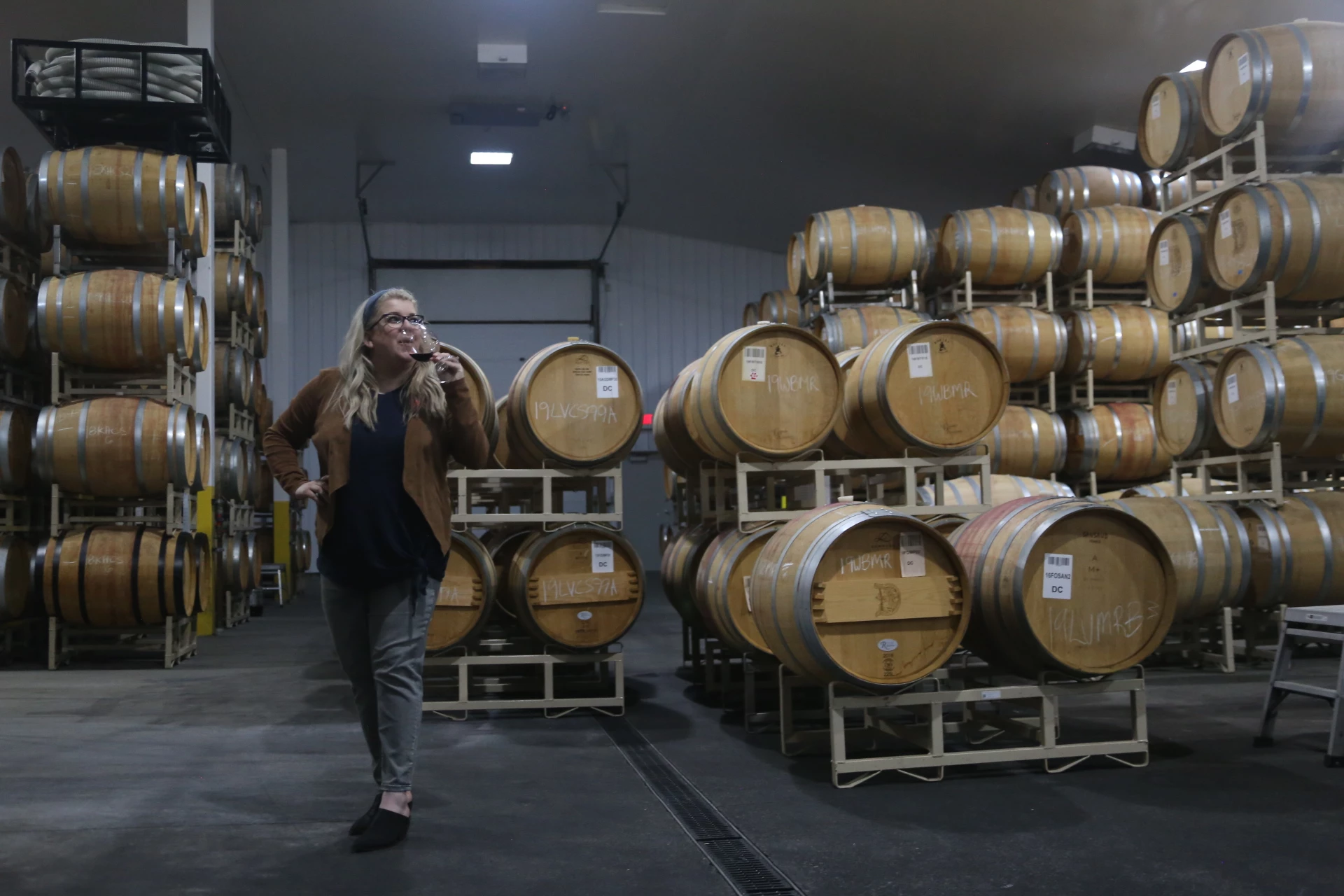 Don't be surprised if your tasting guide pulls out some extra-special selections – they pride themselves on exceeding expectations. We enjoyed our selections so much that we had to clear space in the car for new treasured bottles to go in our cellar. Also of note, they have a gorgeous 38 acre estate that has accommodations that seem worth checking into for our next visit!
Other notable experiences were at Long Shadows Vintners, which has an elegant tasting room featuring art by Chihuly and a state-of-the-art facility. We also enjoyed Three Rivers Winery with a warm, welcoming experience and affordably elegant wines.
Waterbrook Winery had a menu that paralleled its wine offerings in its elegance and accessible price points. Other notable wineries to visit are Bergevin Lane and Bridgepress Cellars, but with 140 wineries and tasting rooms to choose from, no matter where you go you're sure to find a new favorite (or two)… (or three). Honestly, you can throw a dart at a map and end up in a fantastic winery. Don't hesitate to go off the beaten path.
Eats To Remember: What to Eat in Walla Walla
Our very first stop was Andrae's Kitchen, which is ALWAYS where I immediately run to get some of the best food in the city. I look forward to it with every mile. "28 miles to tacos….. 15 miles to tacos…. 2 miles to tacos…..," I updated my husband at every interval as we closed the gap. He had never been, so he didn't get it, bless his soul. Driving up to the gas station that it's located in didn't inspire his confidence in my experience. That's ok, I knew he was about to have his mind blown. Looking at the menu, he perked up.
I insisted that he pick some tacos off the menu (brisket and cod), and I went with an unexpected but highly recommended option – Halal-Style Chicken. Unreal. What they do best is to prepare everything to order – tender, juicy meat, fresh sauces, bold flavors, and solid portion sizes. The place was packed, and it was no surprise. That's how it has been every time I visit, and I am happy to wait. No, ecstatic. Just being there gives me joy and the owners are bright and helpful with every visit.
As we headed back to the hotel from a long day of wine tasting, we were greeted by a technicolor sunset (which Walla Walla is known for) and I reconnected with my husband on our way to our first dinner reservation at the Italian-focused Passatempo Taverna. This was historically a beloved local tavern (even the original menu of burgers, breakfasts and steaks) is displayed proudly on the wall) and has now been turned into a bold explosion of global flavors with a seductive, cool atmosphere. Exceptional service is a hallmark here. Our server was able to guide us through menu choices with deftness and helpful insight into each dish and cocktail.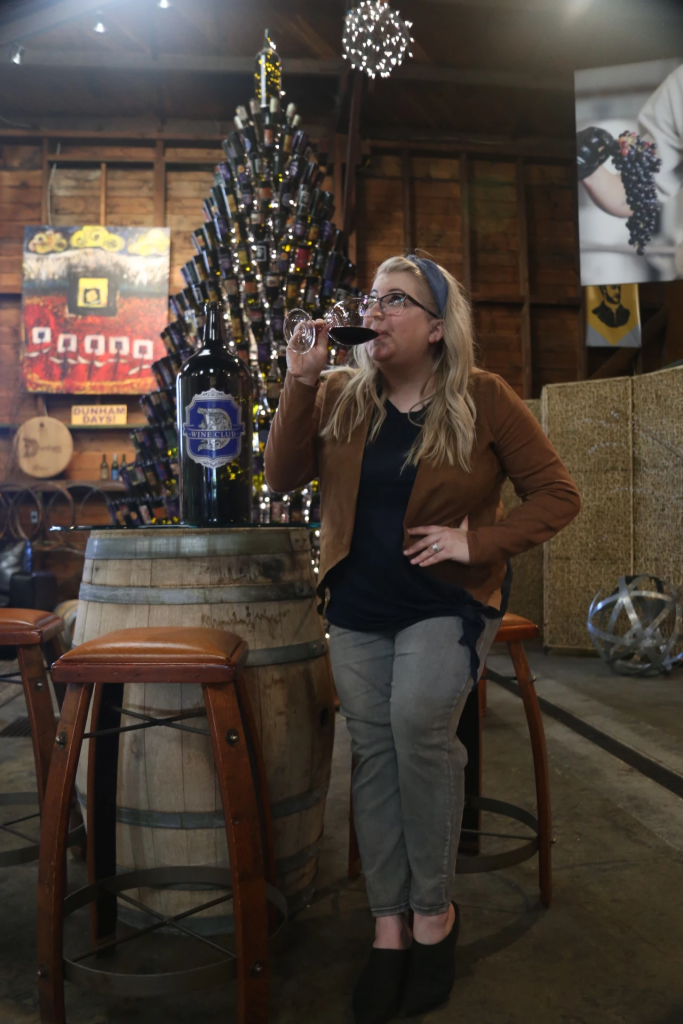 House-made pastas are the star here. If you've only had your pasta dry and boiled, wait until the moment when you first try freshly handmade pasta. Especially here. It's a master-class into why slow food made from scratch really IS better. A variety of shapes and sauces will ensure that there is something for everyone. We chose a spicy arrabbiata sauce and pancetta bacon and egg with ours coupled with a refined cocktail.
For casual dining and adventurous drinking, Hop Thief is king. A slick system for self-pouring craft beers, ciders and even kombucha for those who don't want a buzz with their meal makes trying new brews easy. You simply grab a card from the hostess, pick up a glass, swipe and pour – it charges by the ounce. For the beer-lover, this is the ultimate way to try as many microbrews as your heart desires a drop at a time.
When it comes to hearty eats, they know how to impress. I've always been a big fan of an entree salad, and the tomato and mozzarella salad packed a pesto punch that paired beautifully with the crisp kombucha I ordered along with my lunch. The large patio provides plenty of space for social distancing and is a great way to enjoy "outdoor weather" while we can.
TMac's is the ultimate in luxury dining in Walla Walla. From the refined finishes to the wine selection, it's your quintessential special occasion destination. We were delighted to see a father with his young daughter dressed to the nines for a sweet "date" night, where she selected the cheese and crackers and dad picked a heartier steak. Truly one of the most entertaining parts of our whole evening, as they were all smiles and giggles.
The staff treats every guest like royalty, and we didn't have a single need that went unnoticed. The menu rotates seasonally and they pride themselves on only using the freshest and best ingredients available. Prosciutto carbonara was my pick, and it delivered. Unctuous, handmade pasta was served along with crisp ham and sugar peas, leeks, mint and cherry tomato cream sauce – heaven.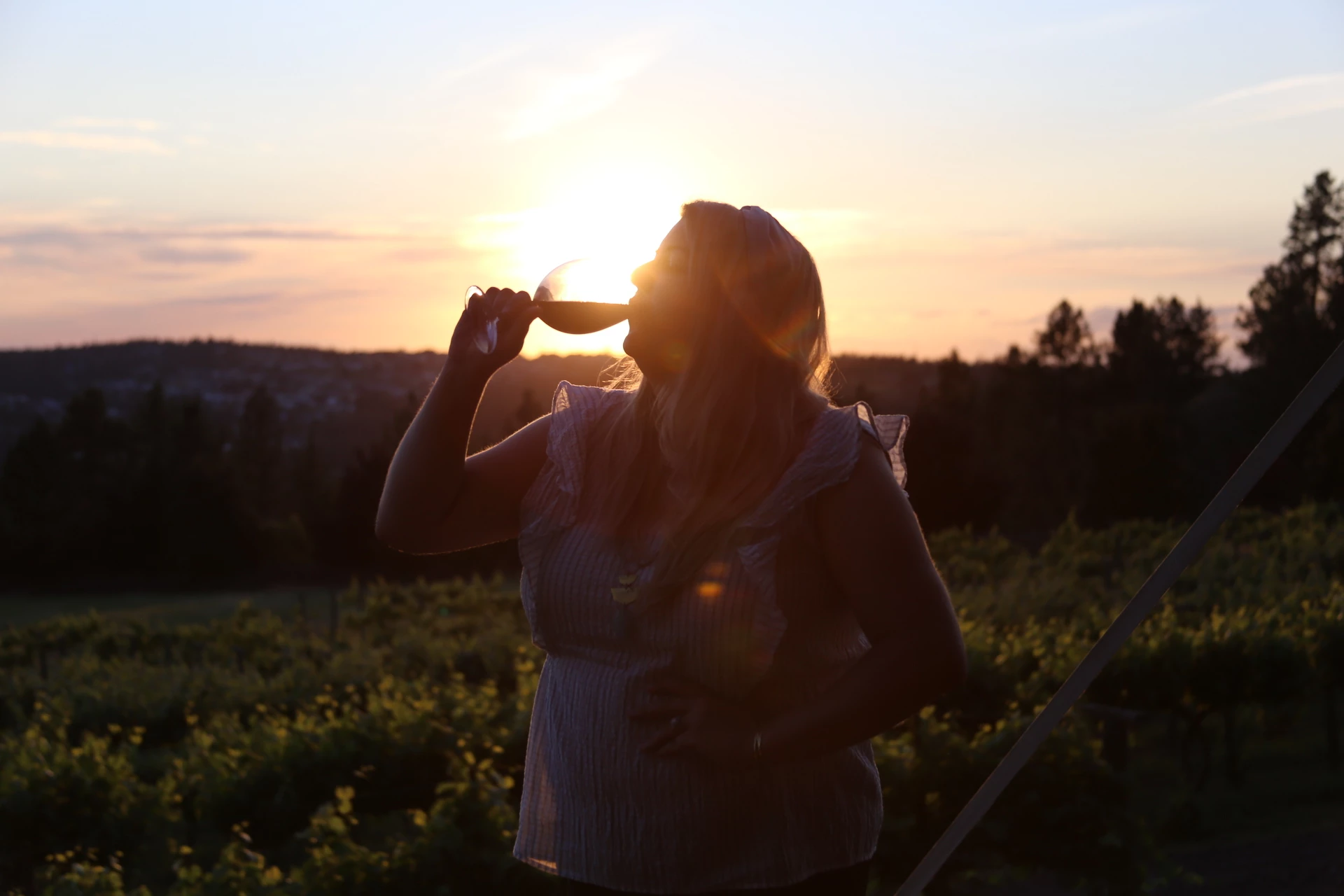 Cocktails are especially masterful here, and you can't go wrong when you trust the bartender with his favorites. The Citrus | Hibiscus was a favorite of mine, and the vintage cut crystal glassware just added to the refinement of the deftly mixed cocktail. The bar is also a phenomenal way to experience the restaurant if you're the type to try appetizers from several different restaurants as opposed to one big meal, and the truffle mac and cheese cannot be missed if you do.
Dining at Saffron was the highlight of our stay. They are number one for a reason – the pure artistry that is encapsulated in every dish from the execution to the wildly craveable flavor profiles makes every bite memorable. This is one you want to plan ahead for, as reservations go very quickly. As a matter of fact, we tried to get a reservation four days ahead of time for a recent trip, and couldn't get in!
We opted for some takeout, because we simply couldn't do without the lamacun – a very thin Turkish flatbread, spicy-tomato pepper pureé, spiced lamb and beef, parsley, green onion & lemon oil. It sounds simple, however it's anything but. The dazzlingly complex sauce is something I'll be dreaming about until my next venture to wine country. They have a wide variety of locally-sourced, exceptional quality ingredients and not a single item we had failed to produce oohs and aahs from our table.
We wanted to experience as much dining luxury as we could muster, so we chose to attend the Guest Chef Series dinner at Eritage. This multi-course wine dinner was in partnership with Long Shadows Winery, and their resident winemaker, Gilles Nicault, expertly paired the perfect glass of wine with each dish. The collaborative work of the chefs that shared their skill was particularly exciting, and guests from every different walk of life interacted as naturally as old friends by the end of the meal.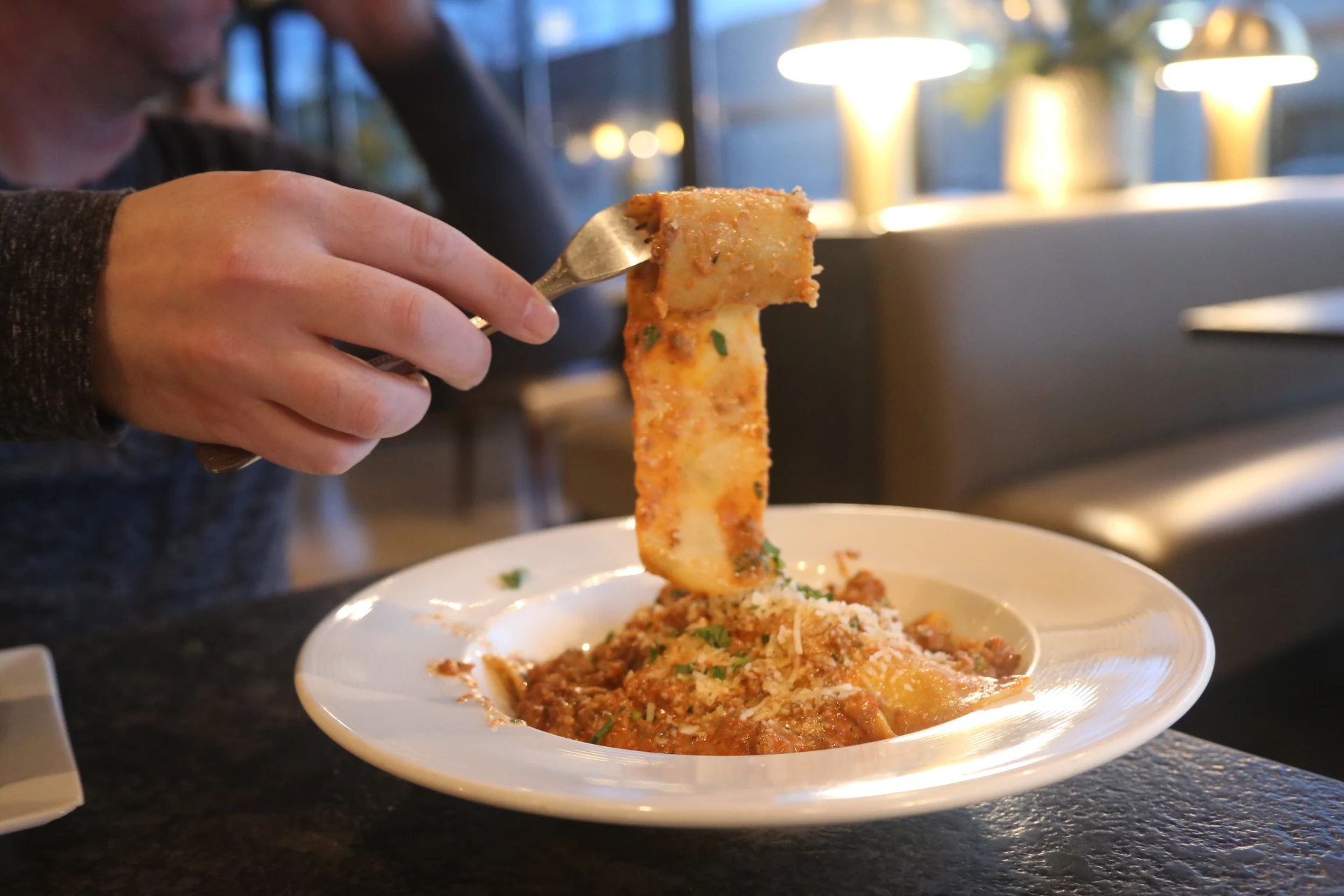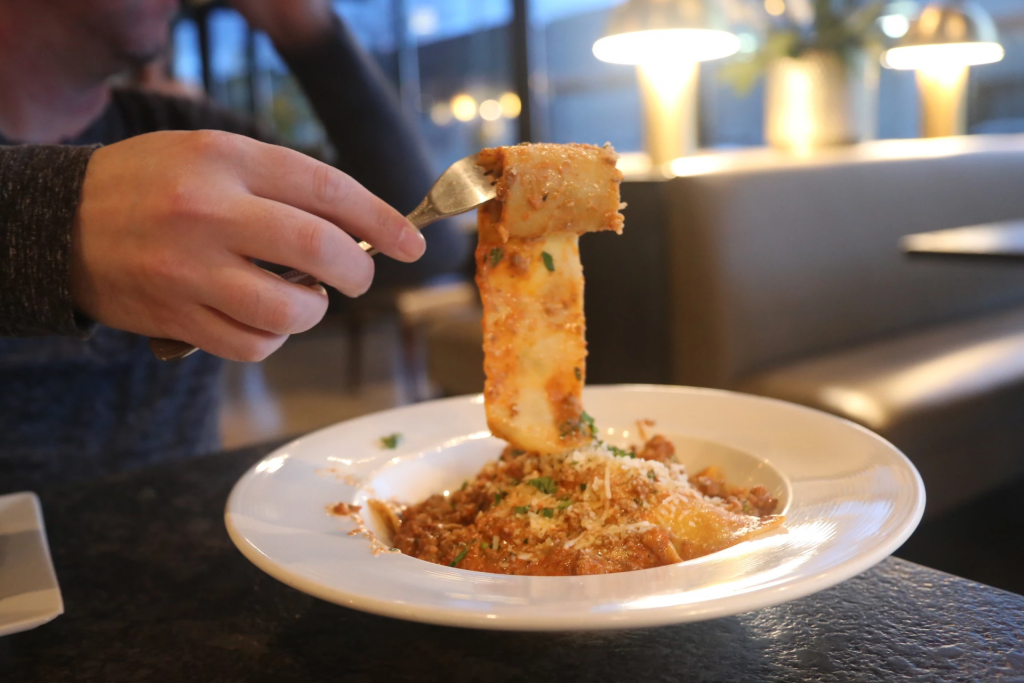 Equally indulgent was a steak dinner at Walla Walla Steak Company which is set in the old train station for the town. The best part is that no matter how you want to dine, they have you covered. Upon entering, to the left is the casual brewery, Cross Buck Brewing, and to the right is the upscale steakhouse for a more refined experience.
Taking on the cooking for both sides, the kitchen staff is of the highest caliber, and you know that every plate coming out of it will be perfection. Every steak is carefully selected and locally sourced to be of the highest quality, and the refinement in our meal was unparalleled. Everyone has a favorite cut and means of cooking it to perfection, which this steakhouse consistently delivers, and exceeds, expectations. Where else can you get a 36-ounce prime tomahawk ribeye steak carved table side for two?!
The classic side dishes need to hold their own, too. Don't forget to order the tomato salad with "rosé" onions – a mind-blowing product that took 10 years to cultivate (which are a cross between Walla Walla sweet onions and red onion) – the result is something totally unique and I can't stop thinking about how good they were. The dining room was crowded with happy guests, so be sure to make a reservation early or you might miss out.
Breakfast Spots in Walla Walla, Washington
Few destinations we have been to have quite the same level of ardent love for a hearty, homemade breakfast as Walla Walla. With so many options to consider, you may be lost, but I've narrowed it down to two picks that are sure to satisfy even the pickiest diners.
Maple Counter is far and away the toughest to get into, but it's worth the long wait time. Their menu reads like a love letter to the most important meal of the day. Service here is friendly, fast and efficient, with hometown charm to spare. I still can't stop thinking about the giant, fluffy soufflé Apple Pancake – a house specialty. Thickly interspersed with hand-cut, fresh apples and coated in a Saigon cinnamon glaze, you'll be sure to come back again and again just for this.
Bacon and Eggs is a hip, upscale breakfast spot that takes reservations and is open for lunch, too. They pride themselves on using ingredients from local farms like Frog Hollow and Hayshaker, and have a modern menu to appeal to the hardcore foodies. I was encouraged to order the chilaquiles, and the dish was power-packed with bold, sophisticated flavor profiles. It has house-made tortilla chips, spicy salsa roja, two eggs made to order, sour cream and fresh pico de gallo. I've tried to make it the same way at home, but have decided I'll rely on their expertise to guarantee the best result.
Shopping in Walla Walla
When it comes to shopping, Walla Walla is jam-packed with quality retailers that can help you take home something truly special.
A must-visit is Bright's Candy Store, which has been around since 1934 and makes you feel as though you've taken a trip back in time. The smell of the store alone is worth a visit. Using Guittard chocolate to create their confections, you won't be able to resist picking out goodies to be boxed the old-fashioned way. You even get to pick the color of your ribbon.
For tons of wines all in one place, I always hit up The Thief, which is centrally located and has wines from every top spot in Walla Walla and even more selections from around the world. Their staff is impeccably well-versed in wine matchmaking and will help guide you to the best selections for what you are sure to love.
For either the kids in your life or the kid-at-heart, Inland Octopus is the toy store that dreams are made of. Beautifully curated toys are packed floor to ceiling and you will easily get lost in dreaming of the time you spent wandering toy stores when you were little, too.
My favorite stop of the trip was the Showroom on Colville, because tucked inside was the Combine Art Collective. Run and organized by the artists themselves, a wide-variety of mediums are on display for the public to view for free, and have the chance to take home a piece to warm their heart and home with memories of Walla Walla.
I had a lovely chat with artist Dianna Wooley whose oil and cold wax pieces on panel have a broad appeal with a modern abstract style and nuanced color schemes. I picked up two encaustic pieces by artist Lauri Borer – one tiny, cheerful interpret of a humble dandelion, and another of a scene that perfectly captured the rolling hills and bright blue sky of the region. It makes me smile every time I see it on my desk in my office, and cajoles an instant longing for the simplicity of a carefree trip to Washington's wine country jewel.
If you're looking for an excellent Walla Walla getaway for a wine weekend or getaway with girlfriends, you'll find something for everyone with this Walla Walla itinerary. Let us know where your favorite winery is in Walla Walla in the comments section below!
Erin Peterson, Editor-In-Chief
Erin Peterson grew up in Post Falls, Idaho and became a professionally certified educator – earning the Provost's Award for academic achievement and community service from Lewis-Clark State College. Now she is an award-winning local influencer, podcaster and digital strategy educator with a passion for equity and inclusion. Erin has been published and featured in a wide variety of local publications including the Spokesman Review, The Inlander, and has served as an editor at Spokane Coeur d'Alene Living magazine. If you want to learn more about how she is making an impact right here in the Northwest, give her a follow on Instagram at @trending.northwest or Trending Northwest on Facebook.