Top Five Reasons to Buy Northwest Wine
Buying wine can be complex. Peeking around the aisle, buyers are confronted with countless choices, prices all over the board, and somewhat confusing labels.
France, Portugal, Italy (and the U.S. for that matter) all have slightly different naming conventions.
So, where does one start?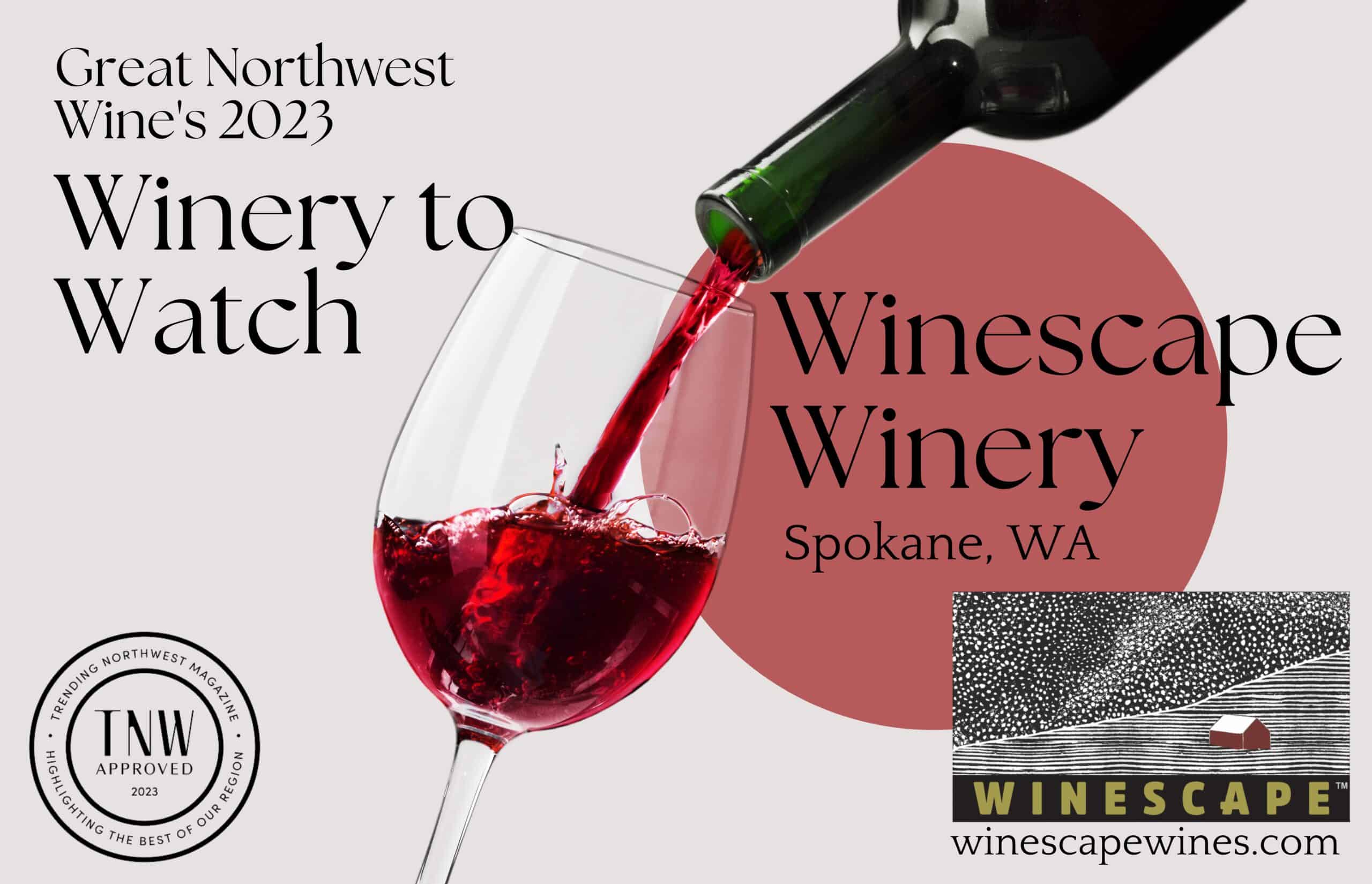 There are many approaches to wine selection, but here's one I'm suggesting for 2023: This year, try focusing on Northwest wines. Why? There are lots of reasons, but the main reason is because, well, we live in paradise, wine paradise, that is.
OK, if that sounds too cliché, here are a few more reasons to consider:
5 – Everything, everywhere, all at once
Washington and Oregon's diverse landscape means that anything (within reason) can grow here.
Sun-drenched hills? We've got them!
Beautifully complex soils? – Think Missoula floods, Columbia River and the Cascades – Got them!
Long days, cool nights? We've got those too!
Grapes need each of these to thrive.
Need a hot-site to make that Grenache? Check, we've got it here.
Need a slightly cooler site at a higher elevation to plant those Pinot vines? Check (again), we've got that too.
The bottom line is that the Northwest is the perfect place to grow grapes.
4 – Supporting the world you want to live in
Why buy wine that's been on a cargo ship for 8,000 miles when Northwest wines are grown and made right here?
Sustainability and environmental stewardship are front and center here in the Northwest.
Sustainable WA is a program where vineyard owners focus on 83 (yes, 83) green-based standards addressing water use, soil management and viticultural practices.
Those vineyards that meet these essential standards earn a Sustainable WA certification.
Oregon launched the LIVE non-profit, sustainable vineyard program in 1999, and has extended the reach of that program to Idaho and Washington.
So rest assured, growers and winery owners of the Northwest continue to take steps aimed at ensuring a green future for us all.
3 – Buying local (with a multiplier)
In 2022, the Washington state wine industry had a positive economic impact of $9.5 billion (that's with a capital 'B'). That's a big number that translates into jobs for agriculture, hospitality and tourism.
See that small winery owner hauling grapes along highway 395? That person's job (and their colleagues' jobs) exists because of our vibrant wine industry.
And it doesn't stop there.
From the growers to the farm workers, to local merchants and restaurant staff – Wine makes jobs.
Last year, wine-related activities accounted for over 3 million tourism visits in our state.
When you buy Northwest wines, you're feeding local economies, many of them in rural communities. You're putting your money where your mouth is, literally.
2 – Thank you science
Important discoveries about wine happen right here in Washington.
Research being conducted at Washington State University's (WSU) state-of-the-art Wine Science Center addresses everything from disease mitigation in grapevines to best practices aimed at minimizing the effects of smoke-taint on wine.
Universities and community colleges throughout the region offer programs in viticulture and enology where students learn how to grow grapes, care for wines-in-process, and fine tune wines to make them sing.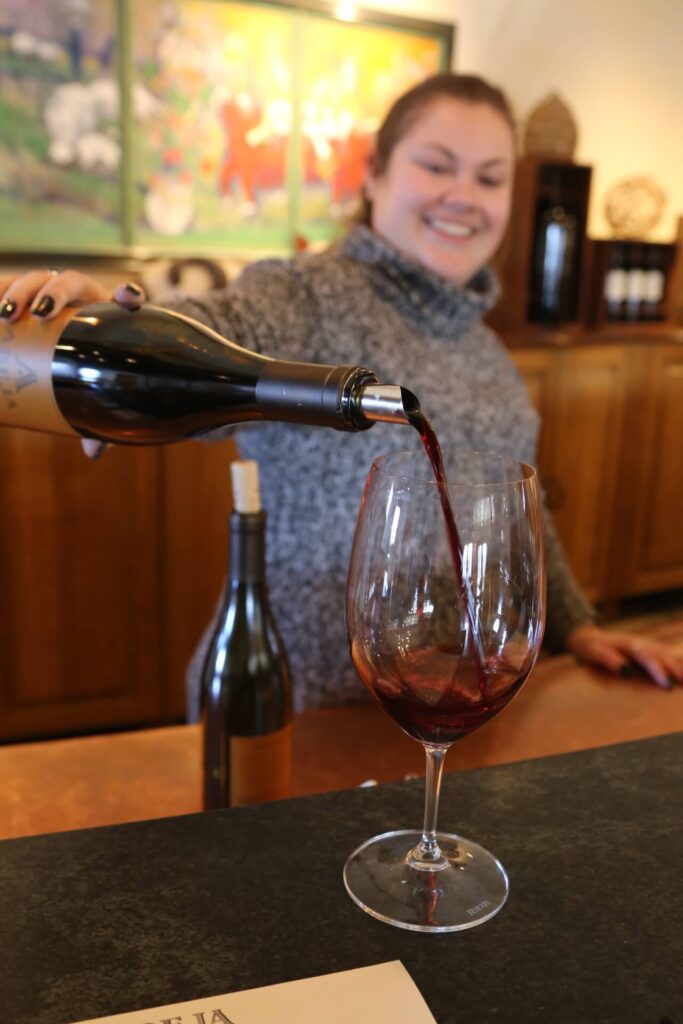 If you're a talented undergrad looking for the best places in the world to learn winemaking, you may initially think of France, or maybe California, but more and more top-tier students across the globe are seeking out programs at WSU or other places in the Northwest because it's the place to be, the place to learn and the place where you can make your mark in the wine industry.
The escape clause
OK, by now you might feel like slipping away to hide that bottle of New Zealand Sauv Blanc you have in the fridge, or to ditch that bottle of Argentinian Malbec in the pantry.
Well, this isn't the place for guilt, so you can free yourself from wine-shaming yourself or others!
The bottom line is that wine the world over reflects its unique climate and terroir (i.e., the traits of the land where they were grown). That's what makes them exciting!
That's how we learn and come to understand how a beautiful bottle of French Syrah tastes both the same and different from a beautiful bottle of Washington Syrah. It's fine to taste wines the world over; just remember that "we always find our way back home."
The No. 1 reason to buy Northwest wine?
Drumroll …
1 – Excellence from vine to glass
Excellence happens here. World class happens here.
So, raise your glass in toast:
To this beautiful place.
To this rich and diverse landscape.
To each year's bud-break and harvest.
To the hands and hearts along the way.
To wine excellence.
Now lift your glass and take a sniff, swirl and sip.
Wow, that wine tastes amazing!
Now, center yourself, cherish the moment and take pride in the fact that you live in paradise, wine paradise.
By: Dr. Patricia Butterfield owns Winescape Winery with her winemaker husband Phil (a.k.a. the other Dr. Butterfield). She previously served as Dean of Nursing for WSU and is Professor Emerita at WSU's Elson S. Floyd College of Medicine.
Dr. Patricia Butterfield
Patricia Butterfield, PhD, RN, is a public health scientist and recovering dean. She and her husband Phil own Winescape, a production winery and tasting room on Spokane's South Hill. Winescape was selected as the 2023 Washington Winery to Watch by Great NW Wine Magazine critics.