It's Gonna be May: Beers for Spring
Beer With Me
by Peter McArthur
I own Genus Brewing, a brewery and brewing supply store in Spokane Valley, which means I get to be a geek about beer for a living. I've been in the industry for twelve years and talking with home and professional brewers daily puts me in a unique position to translate and transmit the happenings in the beer world.
Beer with me, while I talk about beer with a focus on what you can find locally, but also topical beer news and technical beer knowledge. I hope to indulge the interests of anyone with a thirst for premium malt beverages.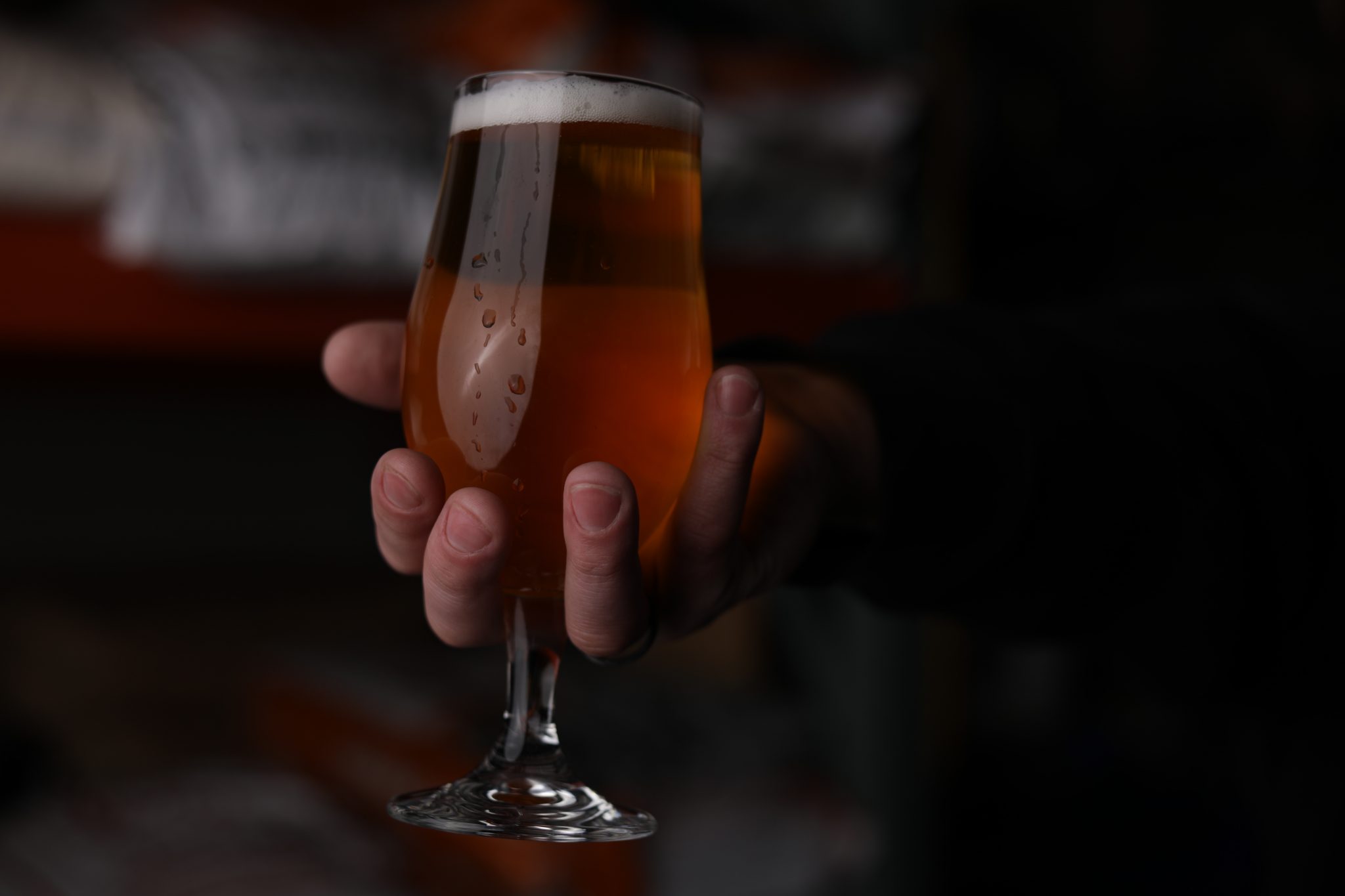 Beer Spotlight: The Best Beer for Spring
Maibock: The beer made for May
Ever wondered what beer pairs with the sort-of-spring weather of blooming flowers and sunny days coupled with brief intervals of snow flurries or teeth-clenching gusts of wind? There's a beer for that.
Germans live similarly north and pondered the same question over two hundred years ago, and their answer was the Maibock. Originally a response to the maltier styles being produced elsewhere in Europe, the Maibock holds a similar crisp, refreshing character to other German lagers, but with a slight amber hue and slightly elevated hop profile.
Maibocks are a fun style for brewers to pull out in spring so don't be surprised if you see a few of them pop up at your favorite local brewery or beer bar.
Bonus Fact: Ever Tried Rogue's Dead Guy Ale? That's a Maibock!
Beer-Friendly Events Happening Around Spokane
Valley Cup Brew Off
Several Spokane Valley breweries have banded together to make their version of the Lester Cup, a competition where breweries are challenged to make a beer with a single guideline. The first Valley Cup Brew Off has been running since April 1, and the culminating event will be a vote count and tap takeover at Steady Flow Growler House on May 6. If you couldn't do the tour, be sure to head to Steady Flow on or after May 6 to try all the entries to the first Valley Cup Brew Off!
Lilac Brewfest
The first ever Lilac Brewfest will be held in conjunction with the Lilac Festival and Armed Forces Parade on May 21. A ticket will get you ten tokens for five-ounce samples from any of the sixteen participating Spokane breweries, and more will be available for purchase on site! Many of the area breweries will be participating in this event so it is a great opportunity to taste beers made from all over the Spokane and Valley area.
Vibe Check
Natural 20 Brewing Company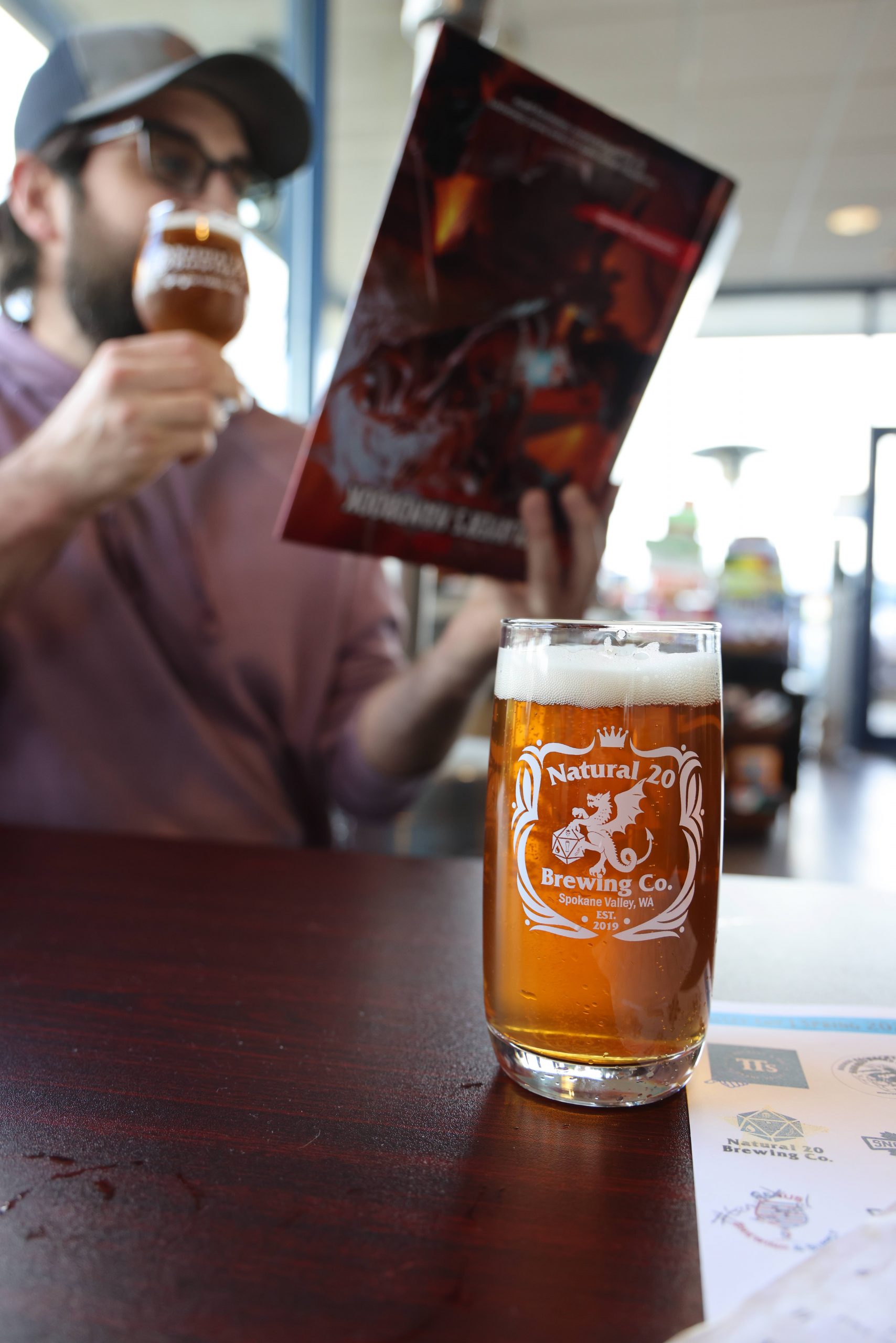 With the burgeoning of several new breweries and craft bars around Spokane, we are seeing themed drinkeries appear, a strategy Natural 20 Brewing decided to roll the dice on when they opened their brewery and taproom centered around tabletop games and collaborative play.
Walking into the taproom you will be immediately greeted by the barkeep or tavern wench with a front-facing bar, and to the right preceding the elongated seating area is a robust collection of tabletop games. Whether it be simple party games or more involved tabletop RPGs, Natural 20 Brewing centers their brand on collaborative play and social interaction.
Their tap list centers around older European beer styles, but they aren't afraid to branch out and try new things! Look for a handful of unique beers in addition to the traditional English styles, including a couple collaborations with other local breweries. Check Out Natural 20 Brewing Company on East Sprague Near Evergreen.
Some Technical Stuff
What makes alcohol in beer?
You may or may not have wondered at some point, "What makes alcohol in beer?" and while initially the answer may be simple, there's more to it than meets the eye.
In the simplest terms, the amount of alcohol in beer comes from the amount of sugar in the wort (what beer is before it has alcohol in it) that are consumed by yeast and turned into CO2 and alcohol.
Level one of understanding where alcohol comes from is more sugar equals more booze. In all fermented beverages (but especially beer), alcohol can also be determined by the type of yeast used. Beer sugars and starches are much more complex than other fermented beverages, so think of yeast eating sugars like a toddler eating large, complicated food. Some yeast produces enzymes that cut up their food for them so they can eat more of it, and the more they eat the more alcohol they make.
This is level two of where alcohol comes from and is called attenuation. Level three and beyond gets complicated, covering things like efficiency (how good your equipment is at getting all the sugars out of your ingredients) and mixed fermentation. If in-depth nerdery is something you want to read more about, please reach out to us on social media and let us know.
Peter McArthur
An industry professional of twelve years, Peter McArthur owns Genus Brewing, a brewery and brewing supply store in the Spokane Valley. Talking with home and professional brewers daily puts him in a unique position to translate and transmit the happenings in the beer world, a reason why Genus Brewing started a YouTube channel about four years ago, which now holds weekly livestreams and produces videos teaching about beer and the beer-making process.