From Splash Pads to Waterfalls: Explore Spokane's Top Parks
I'm sure I'm not the only one who spends the winter staring out the window, sighing at the rain(and sometimes snow) that sneakily forced its way through Spokane when we didn't ask for it. Thankfully, warmer weather has arrived, and if you're a mom or even just a human being like me, you are itching like crazy to get out and enjoy this sunshine!
I asked myself, What makes these parks stand out from your usual everyday park? I used to scroll online for hours, being so indecisive about where I would want to go, whether it was the cleanest, the friendliest, the largest, you name it. I would spend hours fixating on the topic, and we'd run out of time to even go! There are so many choices, and it can be overwhelming to decide which one to go to. Well, I've compiled some ideas for you, so you don't have to. Sit back, relax, and enjoy this list of must-try parks this summer.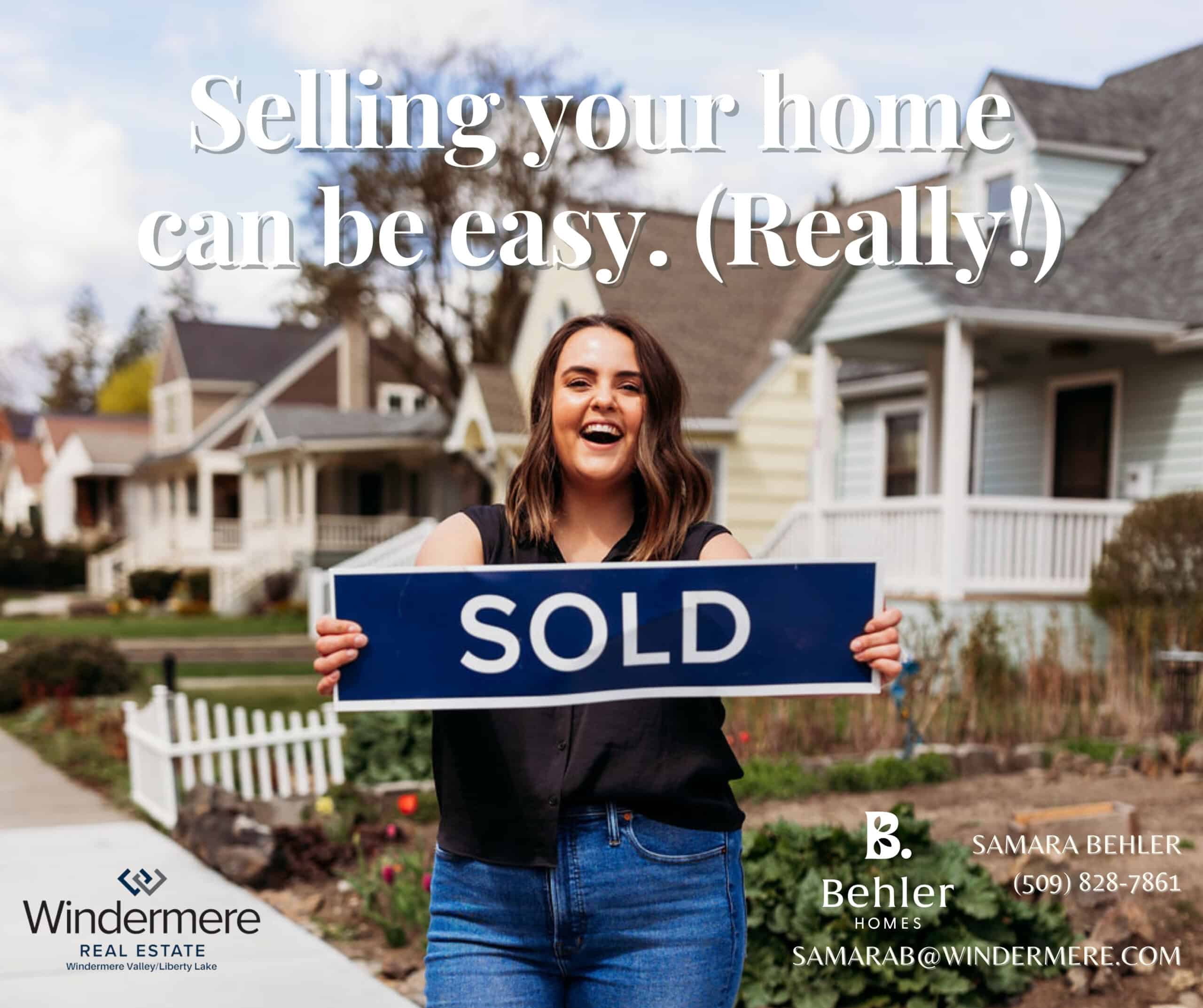 Looking for splash pads around Spokane? Take a look at this map of splash pads around Spokane from the City of Spokane:
The Best Parks in Spokane and Around the INW
Orchard Park
20298 East Indiana Avenue, Liberty Lake
Orchard Park is tucked away from the freeway exit entering Liberty Lake. While a bit hidden, this park is massive and is one of the main spotlights of Liberty Lake!
Orchard Park is known for its vast fields, playgrounds, and large splash pad. This is one of the best parks in Spokane to be this summer! There is plenty of room to pop a squat in the grass and have yourselves a good old fashion picnic while the kiddos can run and play, whether it be soaking up the sun on the playground or running laps through the splash pad. Not many people know about this park, and only remember it for its Winter Glow Spectacular light show they put on every year around the holiday season. But Orchard Park is much more than just use of land for shows. There is so much fun to be had here!
Friendship Park
631 East Greta Avenue, Spokane
The simplicity is what gets me going to this park every year. Friendship Park is a small little hidden gem in the Northside of Spokane, but full of big fun. There is a nice playground that is well maintained throughout the spring and summer months, as well as a huge playfield perfect for kicking the ball around or shooting some hoops. They have a great splash pad, too, with a rainbow that catches your eye from the parking lot. It's close to the playground, so your littles can go back and forth playing on both without you having to move around or change your spot.
My family and I have visited this park multiple times a year for the last 10 years, and my opinion of it never changes. Friendship Park is such a simple and easy park to go to, and so many people appreciate this park for it's effortless happiness it provides.
Bidwell Park
801 East Handy Road, Colbert
While this is a bit of a drive, Bidwell Park is unique in the fact that it has an aquatics facility with two different water slides as well as a kiddy play area and a splash pad. Bidwell Park also has a long list of amenities that fit the profile of anyone coming to visit. Whether it is walking the dog, playing sports, enjoying nature, or going for a swim, Bidwell Park has it all. They even offer concessions in the summer months for those looking for a snack.
This park is fairly new, opening in July of 2021, and is very well operated and maintained, with two playgrounds, both traditional and natural, and over one mile of walking trail. This is the perfect spot for everyone to spend a day in the sun!
Mystic Falls
4812 West Canyon Drive, Spokane
Who doesn't love a good waterfall, and better yet, one that's right here practically in your backyard! Mystic Falls inside Indian Canyon Park is a little waterfall located just west of downtown Spokane. This small trek to the waterfall is a hike suitable for all ages and families, and is just as beautiful in the winter months as it is in the summer. All year round, this waterfall is a sight to see that you won't want to miss! This hike is only about 2.4 miles long, round trip there and back, and is perfect for little ones who love to explore! There is so much to explore and see at Mystic Falls; it's definitely worth the trip!
Terrace View Park
13525 East 24th Avenue, Spokane
Terrace View Park is the perfect vibe if you're looking for a cute little forest to play in. The playground is newly updated and brings a whole new style of playing by offering new advanced climbing structures and unique activities like a flat carousel, and a tunnel climber.
Terrace View is also connected to the Terrace View Community Pool, complete with a water slide, kiddy play structure, and a lazy river. I don't know about you, but the lazy river has sold me! I can't wait to go explore this park this summer, and you should too!
Hay's Park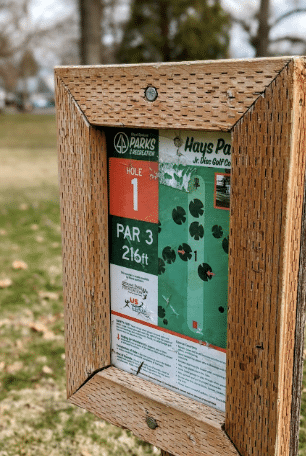 1812 East Providence Avenue, Spokane
This park is one of my new favorites. While it seems a bit small, it makes up for it with its kid-friendly disc golf course and playground! Disc golf is all the rave here in Spokane, and is a major hidden talent sport that not many people know about or have tried. Disc golf is just like regular golfing, except you throw discs (like frisbees) into metal nests that stand up on poles throughout the park, rather than holes in the ground.
Hay's Park is perfect for your little ones who love the sport and want to get in on some games or practice! This is the perfect spot for them to practice and learn all the techniques that come with the sport while being in a safe and fun environment that is more adapted towards kids. When they're tired and burnt out? There's also the cutest little playground they can go play on while the parents take a break.
Prairie View Park
3724 East 61st Avenue, Spokane
We've got another good one for ya! Prairie View Park is attached to the Southside Aquatics Center, making this park special in the summer. The park has two playgrounds, one being the main play area and the other being a climbing wall area, a large grassy picnic area, BBQ stations, two baseball fields, a basketball court, and so much more! The aquatic center has a total of three slides, interactive play structures, lazy river, and a zero-depth activity pool. If you and your family love spending time in the water, this is one of the best parks in Spokane for you!
One of the larger aquatic centers in Spokane, this park has everything you need right here. This is a summer staycation right down the street from your house, and is the perfect place to host that next big event of yours!
Finch Arboretum
3404 West Woodland Boulevard, Spokane
Finch is all the buzz around Spokane, known mostly for its vast fields, nature preserve, and absolutely gorgeous views. This park is one of the best parks in Spokane as place for a quiet walk, a picnic, or a light "hike" for the really littles. In the back of Finch Arboretum is a small trail called the Rhododendron Trail and Garden Springs Creek, a perfect little walk into the woods, with stops here and there to examine different types of trees and foliage along the way. Little signs provide information on each plant and what they are known for. The colors are different in every season, and Finch provides a variety of sceneries in one fell swoop, and many places to explore.
Related: Most Instagrammable Spots in Spokane
Indian Painted Rocks
5626 West Rutter Parkway, Spokane
Indian Painted Rocks is the perfect trailhead for the family who wants to do some good old fashion exploring! My family and I love this trail, and it's perfect for ages six and up! While the path is a little rocky and uneven, it's so worth the hike to the top for the spectacular views that await you. If you're looking for one of the best parks in Spokane that incorporates hiking, Indian Painted Rocks is an excellent choice.
In the spring and summer, you can also see all different kinds of wildflowers that grow throughout the park. If hiking is something you and the kids are really into, then this really is a beautiful hike that's so worth your time.
High Bridge Park
136 South A Street, Spokane
This park is another one of my family's favorites! High Bridge Park is another disc golf course, but this time adult-size! If you're looking for one of the best parks in Spokane for the whole family, this might be it. A large park hidden under three bridges carrying I90, Sunset Boulevard, and a railroad, High Bridge Park is not only a disc golf course but also the perfect place for a family bbq and enjoying time with your loved ones. It has BBQ stations, a small playground, bathrooms, and a small gathering house for parties. To top it all off, this place is the QUEEN of shade, with its massive tall pine trees scattered about.
Intertwined in between all of this is the disc golf course on over 200 acres of land. Unlike its sister park Downriver Disc Course, High Bridge is significantly safer for kids because you are away from the water and don't have to worry about small children being near the river bank. I'm not knocking Downriver, but High Bridge is a great alternative to get the same excitement of disc golfing while also feeling more secure with your kiddos. Both kids and adults get to play here; it's a win-win!
Dwight Merkel Sports Complex
At Joe Albi Stadium
5701 North Assembly Street, Spokane
This new park has an incredibly large playground that looks immaculate! Along with a large-sized splash pad, this is a great playground to spend the day at this summer. There are full bathrooms, concessions during the summer months, and a huge sports area for recreational sports and free to the public for use on days when there are no scheduled events.
But wait! It gets even better – making this one of the best parks in Spokane for the whole family. Dwight Merkel also has a paved 1-mile-long perimeter trail that leads down into Riverside State Park's trails. It also has a skate park for the older teens, as well as a BMX track with scheduled racing events all spring and summer long.
McEuen Park
420 East Front Avenue, Coeur d' Alene
I know what you're thinking, Coeur d' Alene is a far drive! But I promise you, this park is SO worth it! Equipped with an exploration-themed splash pad and a ginormous playground, this park is absolutely pristine for any kind of outing this summer.
McEuen Park also has 4 acres of grass fields for events, picnics, or simply just running around getting your energy out. They also have a basketball court and an off-leash dog park, perfect for even the fur babies in your life. To give even more brownie points to this park, McEuen is also located right next door to the Coeur d' Alene resort! Next time you visit the great city of Coeur d' Alene, be sure to do some shopping, get some lunch, go to the beach, and visit McEuen Park!
Related: All the Amenities and Then Some: Coeur d'Alene Resort is the Ultimate Indulgence
Browns Park
3103 South Pines Road, Spokane Valley
Browns Park is known for being the park with the most volleyball sand courts here in Spokane. A full 16 courts line the corner of the park, with white sand and pro-quality nets. But that isn't the only thing standing out here, Browns Park also has a beautiful playground along with a really fun splash pad.
Here the water equipment is in the shape of palm trees and has a beach theme to its design. This brings out children's imagination and exploration, making for a grand time at the splash pad. The playground has been updated and has a Montessori-feel to it, with hopping stones and a merry-go-round. There is also a skate park here for the tweens, and a miniature part of it for the little ones looking to get into skating or scooting on their scooters! Browns Park has everything you need and is perfect for sporting events, birthday parties, or team building activities and large gatherings.
Choosing the Best Parks in Spokane
I chose to write about all of these best parks in Spokane and the surrounding area because there are so many, and I know many of us moms are always looking for new and exciting places to check out with our kids. Think outside the box next time you take a day to spend at the park, and enjoy these unique hidden gems I've shared with you! Many of these places I hold dear to my heart, because I have made so many memories with my kids and my family. I want you to make amazing memories too this spring and summer with your own family, and spend this season exploring all that our beautiful parks and recreation has to offer.
Shaye Hubbard
Shaye is wrapping up her last year of college at SFCC with a degree in Digital Marketing, and is excited to start a new career in the world of social media. She has a passion for any and all artistic avenues and her goal is always to bring connection and creativity to the community, whether that be through food, art or journalism. Shaye is a full-time mom to her three kids, which is an adventure. In her free time, she enjoys a multitude of hobbies from cooking, to painting and loves adding new projects to her list.