Summertime Lakeside Salads: Fresh and Delicious Recipes for Easy Lakeside Dining
Hi friends! Welcome back to Whatcheescooking, the culinary klatch where I share my favorite recipes, tips, tricks, and products to bring restaurant-quality meals from my family's table to yours! This month we're talking about how to make it easy on yourself to have a fresh and summery meal—lakeside! That's right, we're talking lakeside grub, and in particular, summertime lakeside salads! Think salad doesn't belong at the lake? Think again!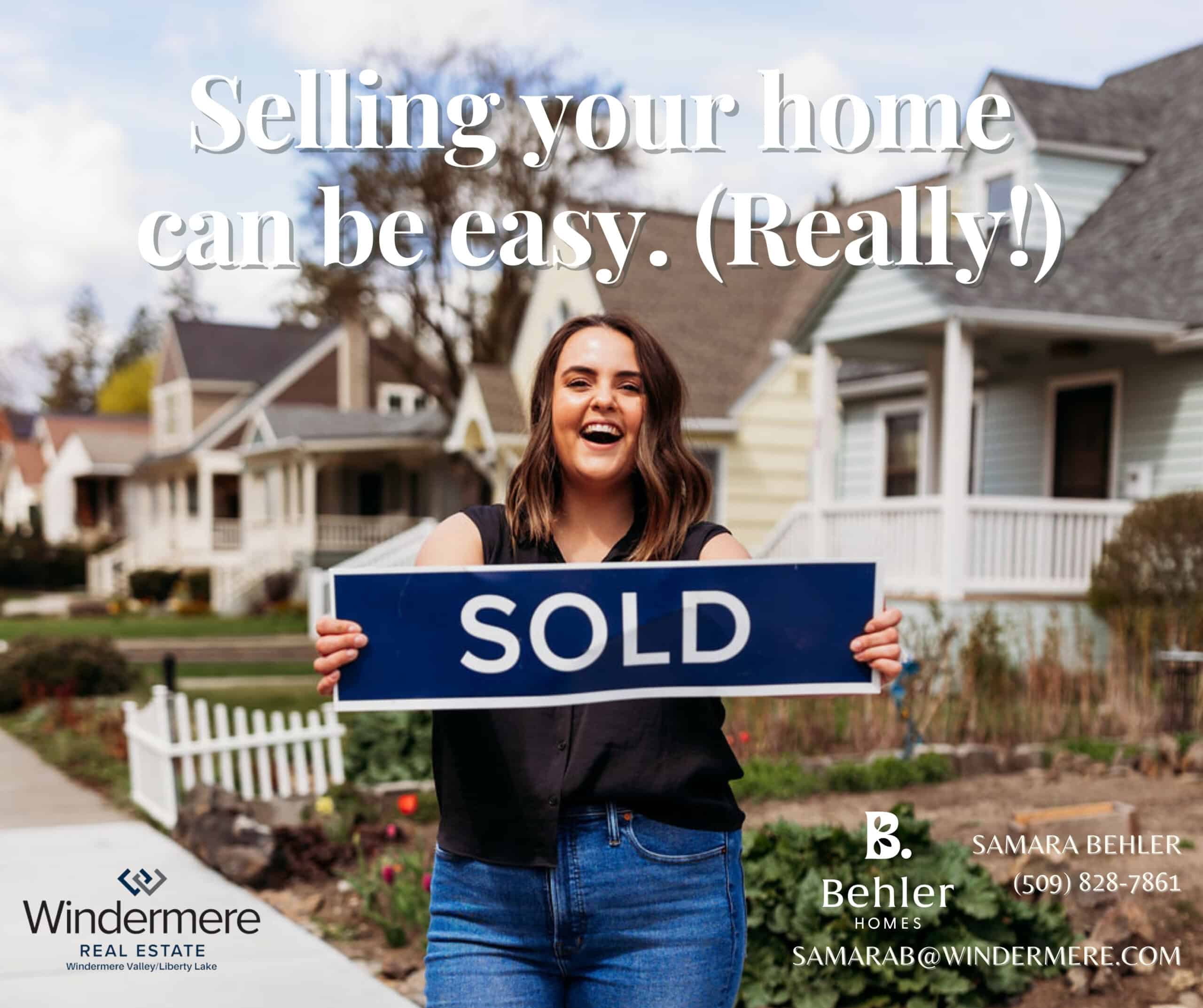 Oh my gosh it's so nice to see the sunshine again, am I right? I'm ready for warm summer days and nights at the lake, the coconutty smell of suntanned skin in the air, and that slow, easy tempo summer evenings have. The hot, inland Northwest days are better spent on or in the water—not in front of a stove in a non-air conditioned cabin, prepping endless meals for the fam.
When my family goes up to Priest Like every year, it's the hottest part of the season (mid-August). Like, REALLY hot all the time. We love that for the water sports and activities, and ice cold Hazy IPAs under the tall, shady pines…just not so much for cooking. So, I try every year to come up with whole meals that require little to no cooking in the cabin. It's just too hot for that nonsense! Aside from the standards of sandwiches, charcuterie, and food at the main lodge, it sometimes gets a bit challenging. What to do?
Salads. More specifically, salads with ingredients and dressings that can be prepped ahead of time and will transport well in the coolers until we are ready to assemble them and dig in. These three beauties are some of my family's favorite "meal in a bowl" dinners that can be repurposed into a side, lunch, or snacks the next day. They're perfect for BBQs, a day at the lake, or even just because you want a bomb salad.
Bonus? You get to spend more time with your family outside having fun!
Effortless Meals by the Lake: Discover the Joy of Lakeside Salads
Thai-Inspired Noodle Salad w/ Miso Ginger Vinaigrette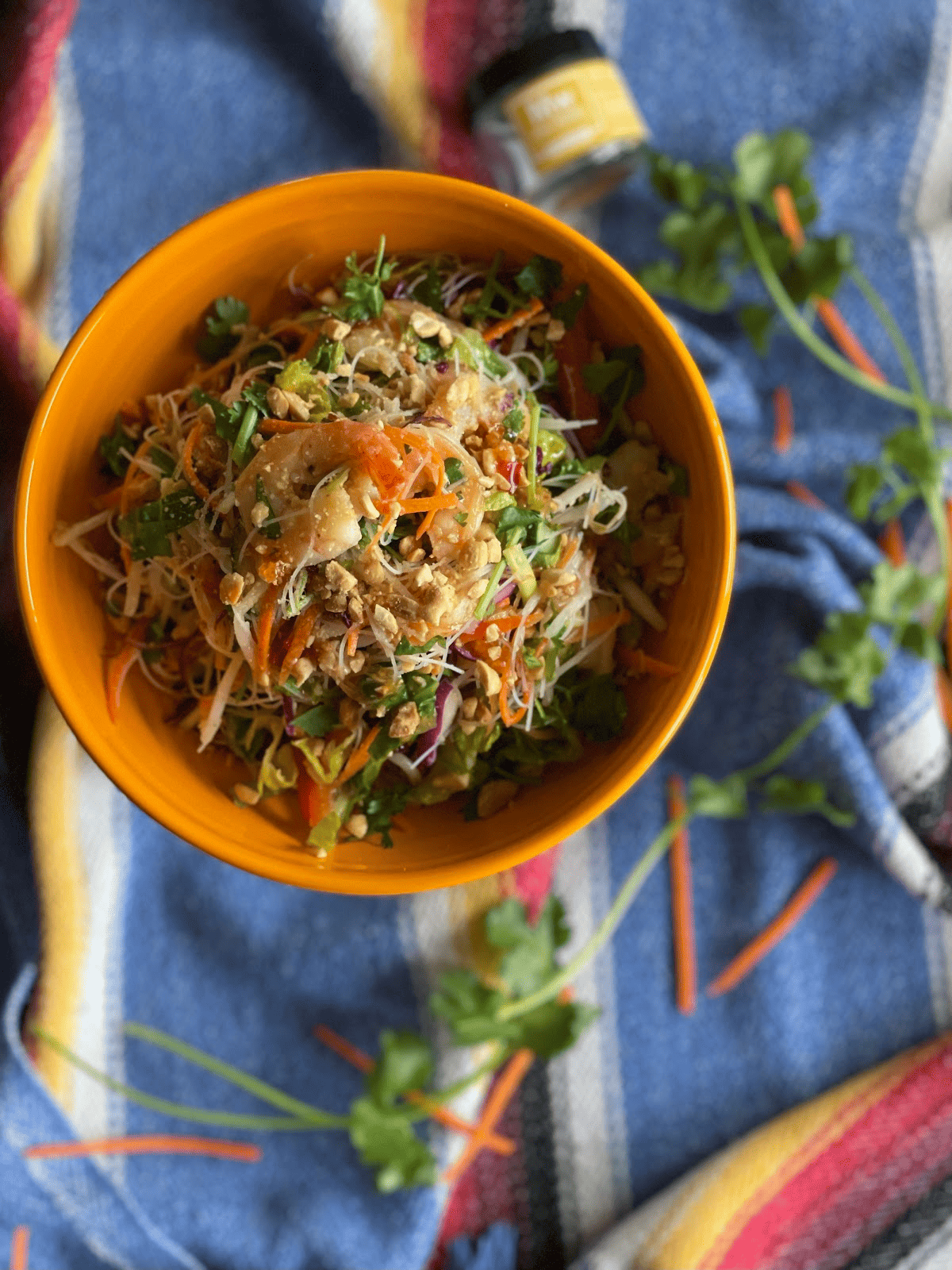 Ingredients:
Miso Ginger Vinaigrette
3 Tablespoons White Miso Paste
2 Tablespoons Honey
1 Tablespoons Rice Wine Vinegar
1 teaspoon Fish Sauce
Juice of 1 lime
1 clove garlic, smashed into paste
1 Tablespoon finely grated fresh Ginger or ginger paste
1 TBSP Toasted Sesame Oil
Salt and Pepper to taste
Step 1:
Combine all ingredients into a medium mixing bowl and whisk well to emulsify your dressing. Once well combined, pour into an airtight container and refrigerate until ready to dress your salad. The dressing will keep for 7-10 days in the refrigerator….if it lasts that long!
Ingredients for the Thai Noodle Salad
*Rinse all produce thoroughly…food safety is no joke, folks!*
Instructions:
Step 1:
Prepare all ingredients for the salad. Once prepped, just toss them all (minus the toasted peanuts) into a large bowl to hang out while we prepare our protein of choice.
Step 2:
Season the shrimp with salt and pepper (I also LOVE Spiceology's Maui Wowie Seasoning). Heat a saucepan to medium and add 2 TBSP Avocado Oil. Once oil is hot, begin to sauté the shrimp on both sides, taking care to not overcook them. Remove from heat and place into the refrigerator to cool completely.
Related: Meet the Top 10 Innovative Businesses in the Inland Northwest – Spiceology is one of them!
Step 3:
Once the shrimp have cooled completely, slice in half lengthwise and add to the large bowl with the other ingredients. Add the desired amount of dressing into the salad and toss well to coat all ingredients with that RIDICULOUSLY delicious vinaigrette.
Top with the reserved toasted peanuts, a couple of extra wedges of lime, and DEVOUR this fresh, perfectly summery salad lakeside, beachside, or right at home!
Dill Pickle Pasta Salad w/ Creamy Dill Dressing
If there is anything to know about me, it's that I really do love my pickled veggies. Like a lot…on the daily a lot. So they naturally come to the lake with me so I can get my pickely, vinegary fix. This salad is PERFECT as a side for burgers, hot dogs, sandwiches, or as a stand-alone lil' nosh. Summer days at the lake are for snacking in the sunshine, after all!
Ingredients:
Creamy Dill Dressing:
¼ cup of pickle brine, plus 3 TBSP
½ cup plain Greek yogurt
½ cup mayonnaise
½ cup of fresh baby dill, chopped
½ teaspoon each:
Smoked paprika
Onion powder
Garlic powder
Salt and pepper to taste
Step 1: Combine all ingredients in a medium mixing bowl. Refrigerate in an airtight container until ready to dress your salad. The dressing will keep in the refrigerator for 7-10 days.
For the Salad:
1lb. pasta of choice, cooked and cooled completely in the refrigerator
(I LOVE using shells, so that they scoop and hold all of the dressing and toppings!)
3 scallions, cleaned and chopped
⅔ cup cooked, diced bacon or turkey bacon
2 ribs celery, cleaned and diced finely
2 cups dill pickles of choice, chopped finely
1 cup-ish of shredded sharp cheddar cheese
Instructions:
Step 1: Once all of your ingredients are prepped and assembled, it's time to mix them together in a large mixing bowl. I've found it's easier to mix the ingredients first for even distribution of the dressing on them…no hidden pockets of undressed pasta and such.
Step 2: Add dressing as you like, and toss well to ensure everything is evenly coated. Pop into the fridge to chill. Once ready to serve your POSITIVELY scrumptious salad, drizzle the reserved pickle brine over the top and stir.
Pickle Girlies, unite!! This one is for us!
Twisted Chicken Caesar-Style Salad w/ Creamy Garlic Dressing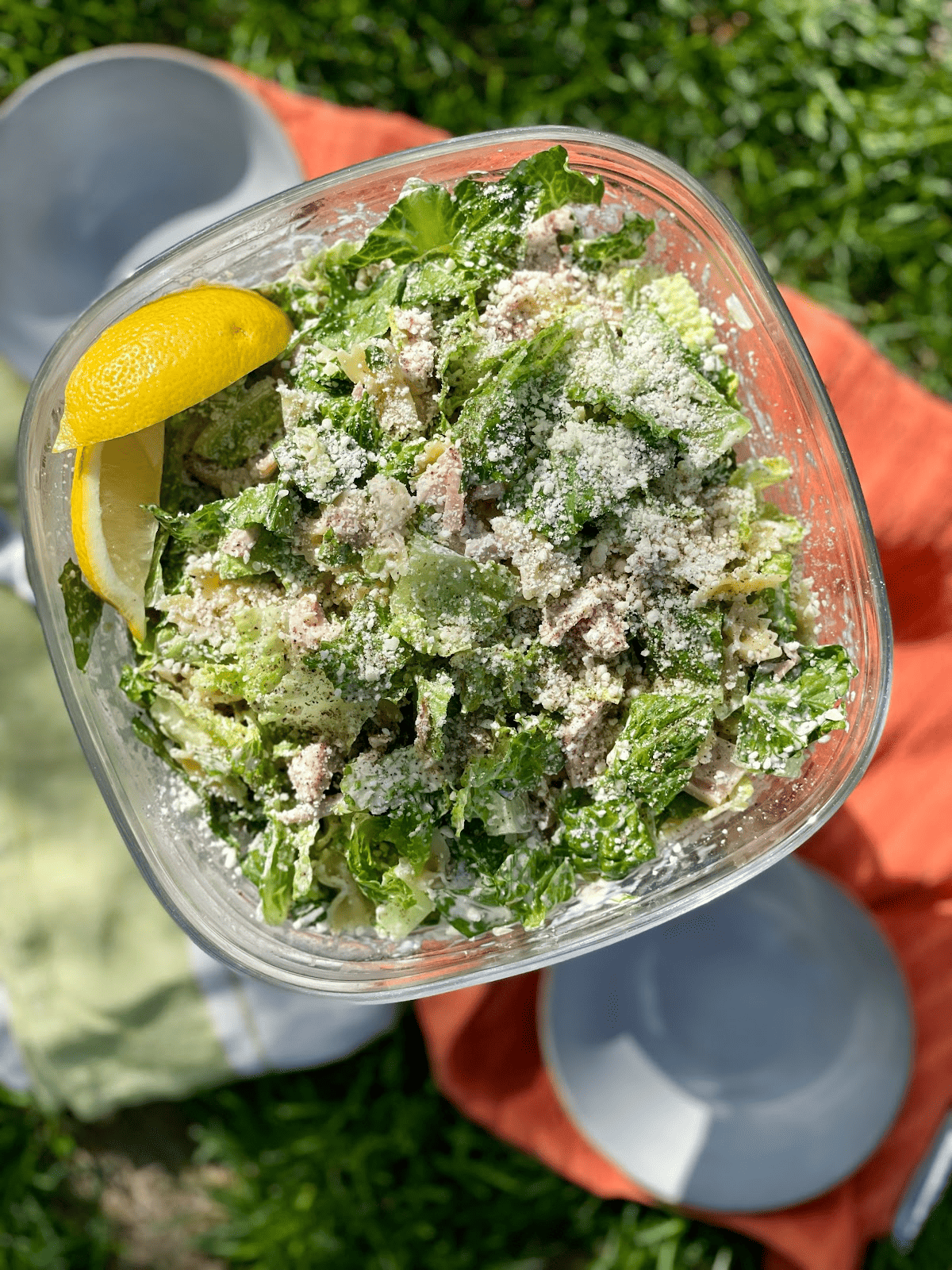 You guys, I don't know if there's a more popular salad in my summer lineup at the lake than this one. This is the salad my mother and father-in-law request me to bring to family functions, the salad my husband and kids DEVOUR every time, and I certainly don't mind having it multiple days in a row!
Back in the day, I was a Mixo at Red Robin for about six years, and a version of this salad was INSANELY popular among the teams I worked with. Everyone had their own version or favorite way to order it, and when I left The Dirty Bird, I (like MANY other fellow team members) kept on making it at home. You can dress it up with bacon, olives and tomatoes, or give it a healthy drizzle of buffalo sauce (my FAVORITE) to spice it up. You can even make it with cannellini beans instead of chicken, and it's absolutely delicious. The dressing ALONE is addictively funky, garlicky, and delicious!
Ingredients:
Creamy Garlic Dressing
5-6 (or however much garlic your heart wants) cloves of garlic, peeled and smashed into a paste
Juice of 1 medium lemon
2 Tablespoons of Anchovy paste (I buy mine in the tinned fish aisle of the grocery store.)
½ Tablespoon freshly cracked black pepper
1 tsp Dijon mustard
3 TBSP Worcestershire sauce
1 cup good quality mayonnaise
2 TBSP Extra Virgin Olive Oil
½ cup Parmesan cheese, grated finely
Step 1:
Add all prepped ingredients in a medium mixing bowl and whisk together until well combined. Taste and adjust seasoning to your specific liking.
Step 2: Pour into an airtight container and refrigerate until ready to use. This one never lasts long in our house, but it's good for 7-10 days in the refrigerator.
Twisted Chicken Salad
1-2 heads of romaine lettuce, rinsed well and chopped into about 1" pieces (You want it to be roughly the same size as the shape of pasta you are using for a more uniform bite.)
½ lb. pasta of your choice, cooked and cooled completely in the refrigerator
2 chicken breasts, cooked and diced (I hear Costco makes a mean rotisserie chicken to make life even easier at the lake!)
½ cup of Parmesan cheese
Additional lemon wedges
Step 1:
Once the dressing is made/ingredients are prepped, mix romaine lettuce, chicken, and pasta to mix well.
Step 2:
Dress your salad well, as the pasta will soak up quite a bit of that dressing, and toss with Parmesan cheese. I love to serve it with Buffalo sauce, extra black pepper, and lemon wedges!
Summertime lakeside salads are the perfect solution for enjoying fresh and summery meals while avoiding the heat of cooking in a non-air-conditioned cabin. These three lakeside salad recipes provide delicious options that can be prepared ahead of time and easily transported. By preparing these salads in advance, you can enjoy the outdoors more and make memories with your family instead of being cooped up inside cooking! Whether at the lake, beachside, or home, these lakeside salads are a delightful addition to your summer menu.
Kim Lehr
Kim Lehr is a bar/restaurant industry veteran who owns The Accompaniment Co. and is obsessed with all things pickled. Most importantly? She's a wife and mom who wants to feed her family more healthful, wholesome, flavorful, and creative meals. Join her to share some of those meals and her small batch, local products with your family's table.