Whip Up These Quick Breads for Restaurant-Quality Meals at Home
Hi friends, and welcome back to another edition of Whatcheescooking. This is the culinary klatch where I share all of my family's favorite recipes, tips, and products to bring restaurant-quality meals to your family's table. This month, it's all about home – specifically, quick bread recipes you can make at home!
I love my hometown, you guys. Like so much that it makes my heart swell. It's a beautiful little town in North Central Washington that straddles the mighty Columbia, and is full of sprawling apple, pear, and cherry orchards, nestled between beautiful rolling hills that turn into craggy, high mountain peaks. The Wenatchee Valley. I'm homesick just describing it, missing all the family and friends that still live there…all of my favorite hometown restaurants and bars, and the familiar foods that remind me of my roots.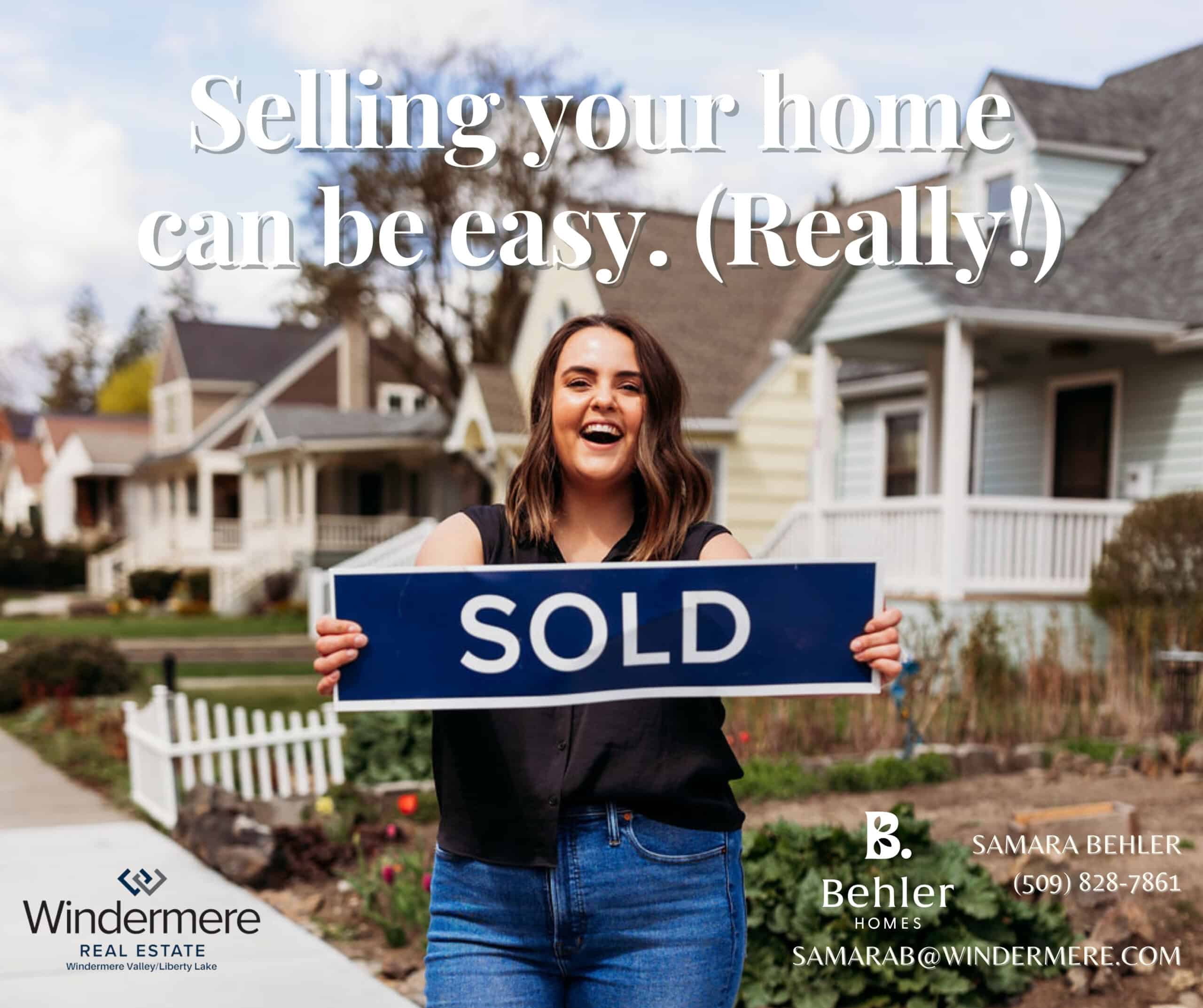 One of those familiar foods is, in both my and my family's opinions, the ultimate accompaniment to good comfort food. It goes BEAUTIFULLY with any salads, soups, or toasted and SLATHERED in good butter…or just straight up. It's also super simple to make, which means it is perfect for the home cooks who may not be comfortable baking a loaf of bread.
That all being said, the first recipe I will share is one of my all-time favorite recipes for when I start to feel blue about missing home. This is a Wenatchee institution-inspired recipe…for McGlinn's beer bread. Yep, McGlinn's. If you haven't been on your way through my beautiful hometown valley, make sure you stop in. They have phenomenal soups and salads, sandwiches, and wood fired pizzas that are full of fresh and locally sourced ingredients, and loads of flavor and creativity!
Homemade Goodness Made Easy: 3 Quick Bread Recipes You Need to Try
Beer Bread with Hefeweizen and Thyme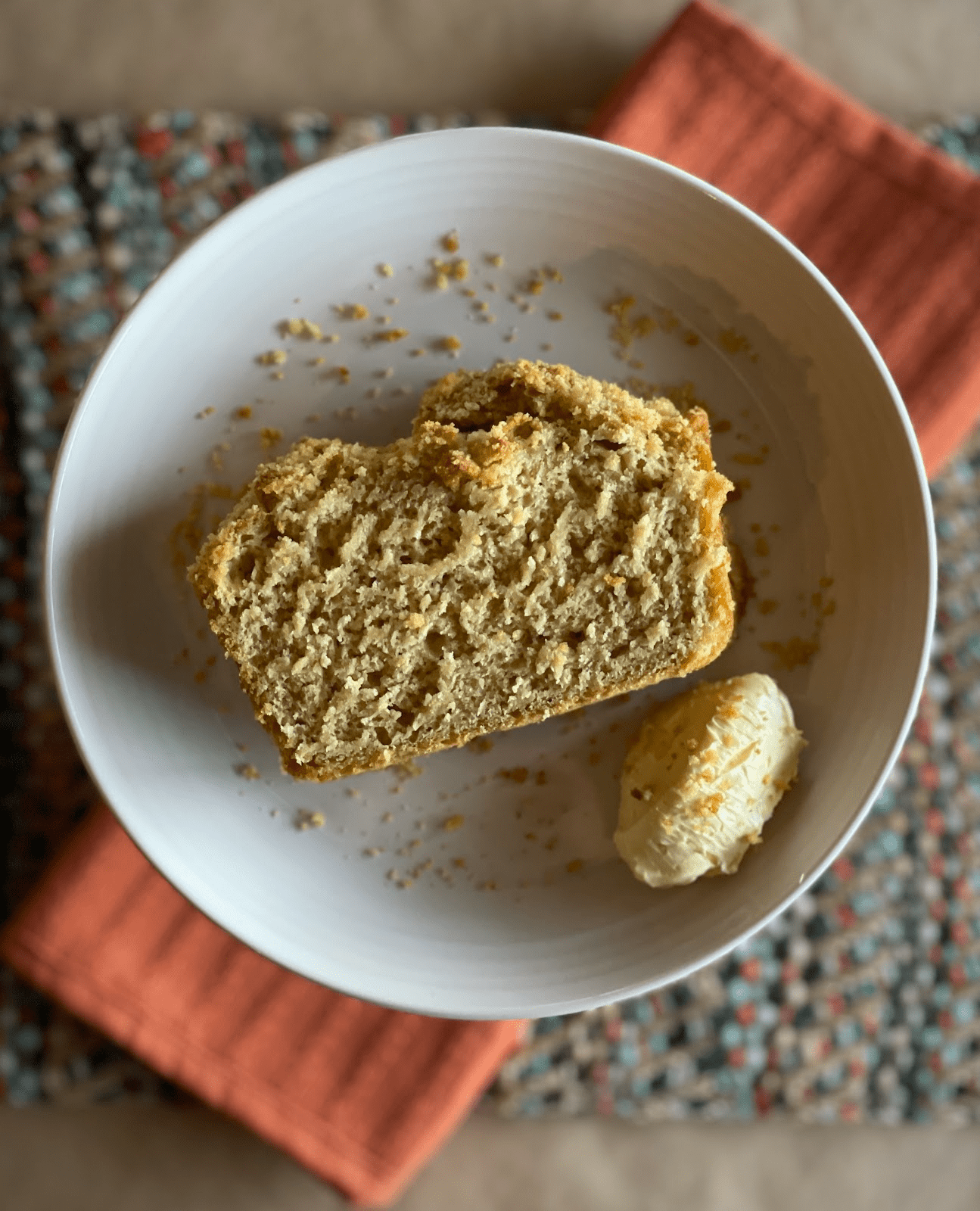 Ingredients:
3 cups AP Flour
⅓ cup sugar
1 TBSP baking powder
1 teaspoon baking soda
1.5 teaspoons salt
½ cup or 1 stick of butter, plus 3 TBSP, melted
⅓ cup Panko
12 oz Hefeweizen or Wheat Beer
1 tsp fresh Thyme
Instructions:
Step 1: Preheat the oven to 375º F. Lightly grease your loaf pan with avocado oil, and set aside to work on the beer bread goodness.
Step 2: In a large mixing bowl, whisk together the flour, baking powder and soda, salt, thyme, and sugar until well combined.
Step 3: Carefully add in the Hefeweizen—it will foam up like crazy, so you have to be patient. Stir until just combined (be careful not to over mix).
Step 4: Transfer the batter to your prepared baking dish, and pour the melted butter evenly over the top. It'll look like too much, but trust me—it's just right! Sprinkle the Panko evenly over butter.
Step 5: Bake at 375º F, until golden brown and toothpick inserted in the center comes out clean. Should take about 40-45 minutes, depending on your oven. Make sure to cool the loaf completely on a wire rack to ensure it cools evenly.
Step 6: Enjoy with COPIOUS amounts of whipped honey butter, dragged through your favorite soup or stew, or all by its lonesome. You cannot go wrong with this hometown favorite!
Apple Fritter Bread
As any Wenatchee Valley native can tell you, apples are a pretty big deal in our valley. Apples call up a ton of childhood memories…my amazing granddad Fred LOVED apple fritters, and this quick bread recipe definitely would have satisfied his sweet tooth. It totally makes me think of him!
*Sweeter baking apples work better for this particular recipe. I love to use Golden Delicious, Honeycrisp, or Cosmic Crisps, although it is beautiful with pears also!*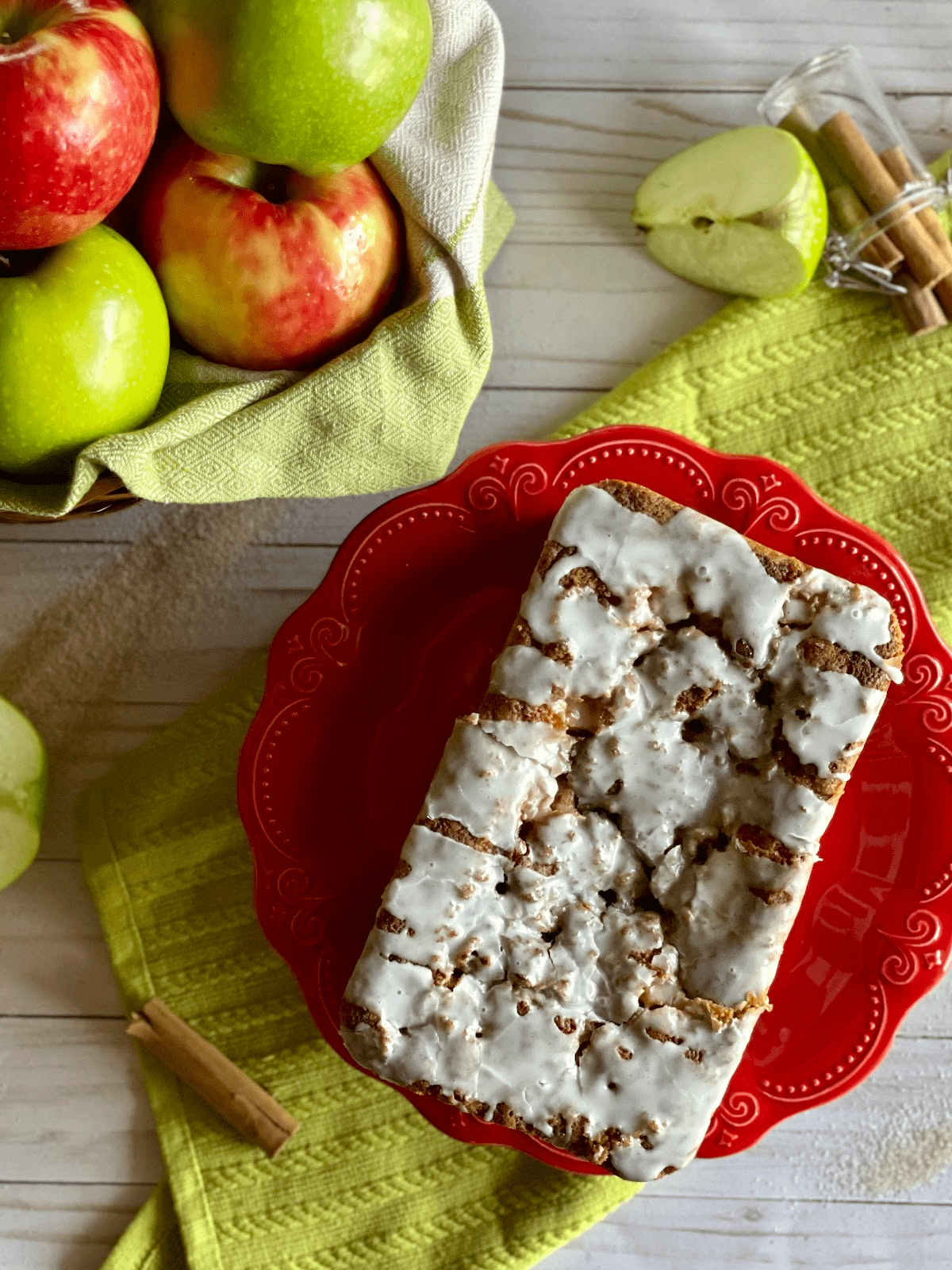 Ingredients:
Topping:
⅓ cup brown sugar
1 teaspoon ground cinnamon
Bread:
½ cup butter (1 stick) softened
⅔ cup granulated sugar
2 eggs
2 teaspoons vanilla extract
1 ½ cups all-purpose flour
2 teaspoons baking powder
½ cup milk
Apple Filling:
2 cups apples of choice peeled, cored, and chopped
1 ½ teaspoon ground cinnamon
3 tablespoons granulated sugar
Vanilla Glaze
½ cup powdered sugar
1 tablespoon milk
½ teaspoon vanilla extract
Instructions:
Step 1: Preheat the oven to 350°. Using a non-stick cooking spray, or Avocado oil, grease a loaf pan evenly. I like to line my pan with parchment paper to make it easier to remove the loaf from the pan once it cools.
Step 2: In a small mixing bowl, mix together the brown sugar and 1 teaspoon cinnamon and set aside. In a large mixing bowl, use your trusty stand or electric mixer to cream together the granulated sugar and butter until light and fluffy. Beat in the milk, eggs and vanilla, until just combined.
Step 3: In a small mixing bowl, whisk together the flour and baking powder. Mix the flour mixture into the wet mixture and stir until combined.
Step 4: Pour half of the batter into the prepared loaf pan and spread out evenly.
Step 5: In a small mixing bowl, combine the apple filling ingredients. Scatter half of the apples over the batter in the pan, followed by the remaining batter. Top with the remaining apples and press the apples down slightly.
Step 6: Sprinkle the brown sugar and cinnamon mixture ALL over top of the bread. Bake at 350° for 1 hour, or until a toothpick inserted into the center comes out clean.
Cool in the pan for about 30 minutes, then carefully remove from the loaf pan and allow to cool completely before glazing.
Step 7: In a small bowl, combine the glaze ingredients until smooth. Drizzle over the cooled bread. Slice the bread and serve…my family and love this as a dessert (warmed up and topped with a scoop of vanilla ice cream—YUM) or even as a coffee cake! I also love to just eat it as is…shamelessly.
Fluffy Buttermilk Biscuits
Who doesn't love a good, fluffy biscuit?? These little babies are a great side for any kind of meal, from breakfast to dinner! The best ones I have ever had were from a local corner diner called Sassy's, which is sadly no longer there. I used to take my son there for breakfast and milkshakes, and it was a special place for the 2 of us. These aren't quite the same, but my son certainly loves them!
Want flaky layers in your biscuits? The goal is to make sure that you handle the dough as little as possible with your hands, as it helps to keep the butter cold which means fluffy, flaky biscuits.
I love to use my trusty wooden mixing spoon to mix everything right up until I turn it out of the bowl and onto the floured surface for rolling and cutting to reduce heat transfer from my hands on a metal spoon.
Ingredients:
2 ½ cups of AP flour
2 TBSP Baking Powder
1 ½ teaspoons salt
1 ½-¾ cups Buttermilk
1 stick COLD butter
Instructions:
Step 1:
Preheat the oven to 400°. Sift together in a large mixing bowl:
2 c. AP flour
2 TBSP Baking Powder
1.5 tsp. salt
Step 2: Grate 1 stick COLD butter with a CHILLED box grater, and add into the flour mixture. Stir together with a wooden spoon to distribute shreds of butter evenly into the flour mixture.
*Chill your box grater and butter to reduce handling and keep it colder longer….which means flaky layers in your biscuits. Just pop them into the freezer for about 20 minutes to get cold.*
Step 3: Pour in CHILLED buttermilk and stir with your wooden spoon until just mixed. Turn out onto a floured countertop and grab your rolling pin.
Step 4: Roll dough to about an inch thickness, then fold it into thirds and roll again. Repeat 3 times to create the layer in the dough.
Step 5: Cut out into desired size/shape and place on a baking sheet lined with parchment/Silpat. Brush the tops of biscuits with melted butter, and bake for about 10-12 minutes, depending on oven temps. You are looking for a beautiful rise, puffy and flaky layers, and just golden tops.
Step 6: DEVOUR THESE FLUFFY LITTLE DELIGHTS! They are great with butter and jam, alongside fried chicken, or drenched in country gravy. They also make a great topping for casseroles!
These quick bread recipes are perfect for home cooks who want to enjoy comforting and delicious bread that reminds them of home. With simple ingredients and easy instructions, anyone can make these breads and experience the taste of Wenatchee from the comfort of their own home. If you loved these quick bread recipes, let me know in the comments below which one you're going to make!
Kim Lehr
Kim Lehr is a bar/restaurant industry veteran who owns The Accompaniment Co. and is obsessed with all things pickled. Most importantly? She's a wife and mom who wants to feed her family more healthful, wholesome, flavorful, and creative meals. Join her to share some of those meals and her small batch, local products with your family's table.