Emerging Leaders in the Inland Northwest: Leaders Making a Difference
Leadership means many different things to different people, but at its core, it's guiding a community to make an impact. Great leaders empower others to be the best version of themselves, and as a result, make a stronger, more connected community.
We asked our audience who they felt were beginning to emerge as true power players in the Inland Northwest through the work they accomplish every day, and wow, did they ever come through. Our team waded through the hundreds of suggestions and came up with a diverse list of leaders that you'll definitely want to watch as they profoundly affect the people in our region.
Emerging Leaders in the Pacific Northwest
Dr. Aaron McMurray – Chief Strategy Officer at Innovia Foundation
Dr. Aaron McMurray is a passionate advocate for philanthropy and leadership. With over 25 years of expertise in nonprofit and university leadership, fundraising, and consulting, Aaron brings a wealth of knowledge to his role. He is known for his strategic leadership in nonprofits and higher education and innovative fundraising and philanthropy approaches.
Aaron's journey began in the Inland Northwest, where he started his career leading a non-profit organization. During this time, he witnessed the transformative potential of generosity, thanks to a remarkable gift from a generous donor. This experience revealed a simple yet profound truth: generosity has the power to reshape communities.
Igniting this kind of generosity is at the heart of Innovia's mission. Aaron is proud of the equity work Innovia Foundation has advanced towards a vision that every community in our region would be vibrant and sustainable, where every person has the opportunity to thrive. Through Innovia initiatives such as LaunchNW, our community is coming together to create opportunity for children to pursue their best pathway towards a post high school education or skilled degree to create a better future for themselves and their families.
Virginia Clark – Resource Specialist and Agency Coordinator at Giving Back Spokane
Virginia Clark's leadership style, rooted in empathy and collaboration, has allowed her to make a meaningful difference in the lives of individuals facing difficult circumstances over the course of her 18 year journey helping others. Virginia's work in both healthcare and social services has given her firsthand insight into the barriers that exist within the system. Through these experiences, she has developed a deep understanding of the barriers individuals face in accessing care and housing.
More recently, she and her husband, Rick, have combined forces to serve in their nonprofit, Giving Back Spokane. She works directly with beneficiaries of her Community Provider Fund, which prevents individuals from slipping into homelessness due to circumstances beyond their control.
Virginia successfully brings multiple agencies to the table and fosters collaboration to find meaningful and sustainable solutions for people on the brink of losing everything. This work demonstrates her ability to navigate complex challenges, build partnerships, and create positive outcomes for those she serves.
Brenda Worrell – Chief Executive Officer at Idaho Central Credit Union
Brenda Worrell became the President at Idaho Central Credit Union (ICCU) this past January and has become a powerful leader in the region at the helm of the expanding financial institution. She has a career spanning over two decades at ICCU and has made a significant impact within the organization and its explosive growth, now holding over $10 billion in assets.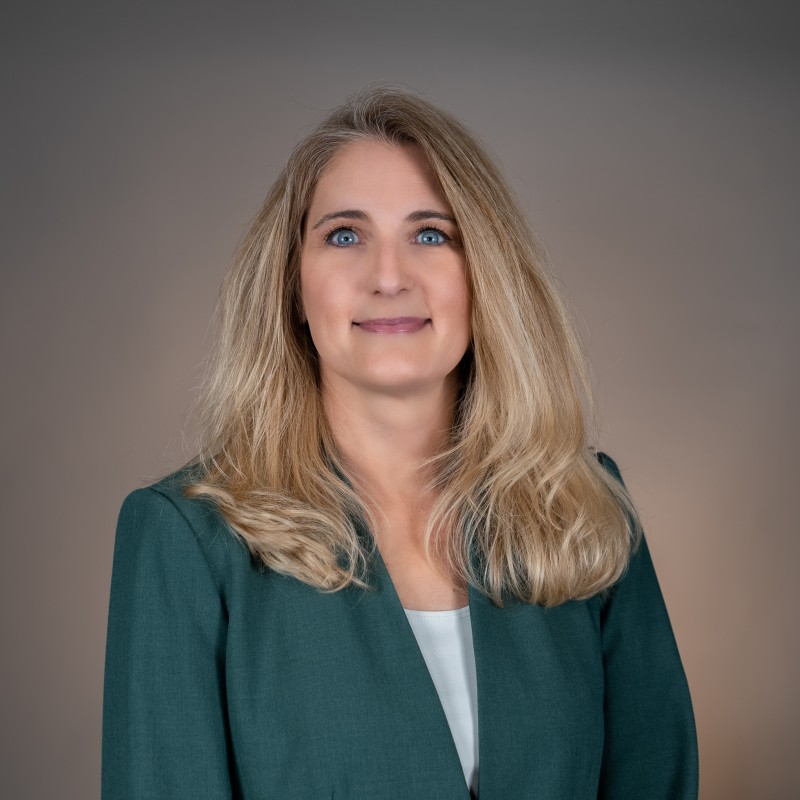 Brenda values leadership as the act of uplifting individuals and inspiring them to achieve greatness, and places emphasis on establishing a clear vision and strategy for her team, while encouraging innovative and creative thinking. Understanding the challenges small business owners face, she helped establish a business deposit and lending program from scratch.
Brenda and her team aimed to provide products and services that simplify business operations and support growth. Looking ahead, she aims to prioritize people over projects, understanding the importance of dedicating time to meaningfully connect with individuals.
Kelly Brown – President of The Friends of Manito
As the President of The Friends of Manito and with various other roles in Spokane's vibrant landscape, Kelly embodies the essence of leadership, combining purpose, humility, and a deep love for the city she now calls home. Her three-year tenure as the President of the Friends of Manito has resulted in remarkable achievements, including the development of the Manito Holiday Lights and The Manito Park Art Festival. Witnessing the outpouring of love and appreciation from individuals in attendance, artists, and community partners, she has felt a deep sense of fulfillment and realized the profound impact she has made with her team to bring continued vitality and excitement to Manito Park.
Kelly has also been a participant in Leadership Spokane, served as the Chair of The Citizen's Advisory Committee of The Spokane Park Board, and the Program Coordinator for the Spokane Expo+50 Celebration. These positions have provided her with invaluable insights into the challenges and opportunities in the parks system and has emphasized the importance of community involvement in shaping the future of Spokane's parks and local cultural traditions.
Cindy Guthrie-Tripp – Director of Community Partnerships at the Wishing Star Foundation
Cindy is a tireless community advocate who has dedicated herself to enriching the lives of others in our community, specifically children who face terminal illnesses or life-threatening conditions. She is an active member of Spokane Rotary Club 21, where she has served on various committees, including Civic Affairs, International Service, and Disability.
Cindy's many contributions have been recognized through prestigious accolades, including the Paul Harris Fellow award, the highest honor bestowed upon a Rotary member for outstanding community contributions. Moreover, she has chaired the Foster KidFest Committee, further showcasing her leadership skills and dedication to improving the lives of vulnerable children. Her influence has even reached international borders, as she has a primary school named after her in Kenya's Adiedo Village.
With a proven track record in advertising and marketing (and selling over 5 million dollars in advertising in our region), Cindy's accomplishments exemplify her unwavering commitment to community connections and collaborative efforts for the greater good.
Andrew Mark Carlos – Assistant to Councilwoman Betsy Wilkerson
Andrew Mark Carlos, currently serving as an assistant to Councilwoman Betsy Wilkerson, embodies the spirit of leadership and community engagement with a wealth of experience in community organizing and a passion for social justice. He currently serves on the Nuestras Raíces Centro Comunitario Board (formerly HBPA), the Spokane NAACP Executive Board, the Young Democrats of America – Pacific Region Executive Board, the Spokane County Democrats Board, and the Washington State Democrats Executive Board.
In response to a request from Native Student Leaders, Andrew worked alongside Councilmembers Wilkerson and Stratton to change the name of a street named after a colonel responsible for the massacre of their tribe. Collaborating with Native leaders from the Spokane Tribe, other local tribes, and Urban Native Leaders, Andrew played a crucial role in renaming the street to "Whistalks Way" in honor of Whist-alks, the brave warrior woman who confronted the colonel after he murdered her husband, Chief Qualchan.
Andrew also contributed to the Spokane Pride Board, organizing impactful events such as the Pride Pop Up and Pride Drive-Thru 2021. These initiatives aimed to restore some of the joy and celebration the pandemic had taken away from the queer community. Andrew's involvement went beyond festivities, as the drive-thru event also facilitated COVID-19 vaccinations, actively contributing to public health efforts. His commitment to both inclusivity and community well-being shines through his work.
Jennyfer Mesa – Executive Director of Latinos En Spokane
In a world where power and leadership are often perceived as limited resources, emerging leaders like Jennyfer Mesa challenge this notion, proving that authentic leadership is within everyone's reach. As the Executive Director for Latinos En Spokane, Jennyfer exemplifies the transformative potential of inclusive leadership, emphasizing the importance of shared power, meaningful relationships, and collaboration.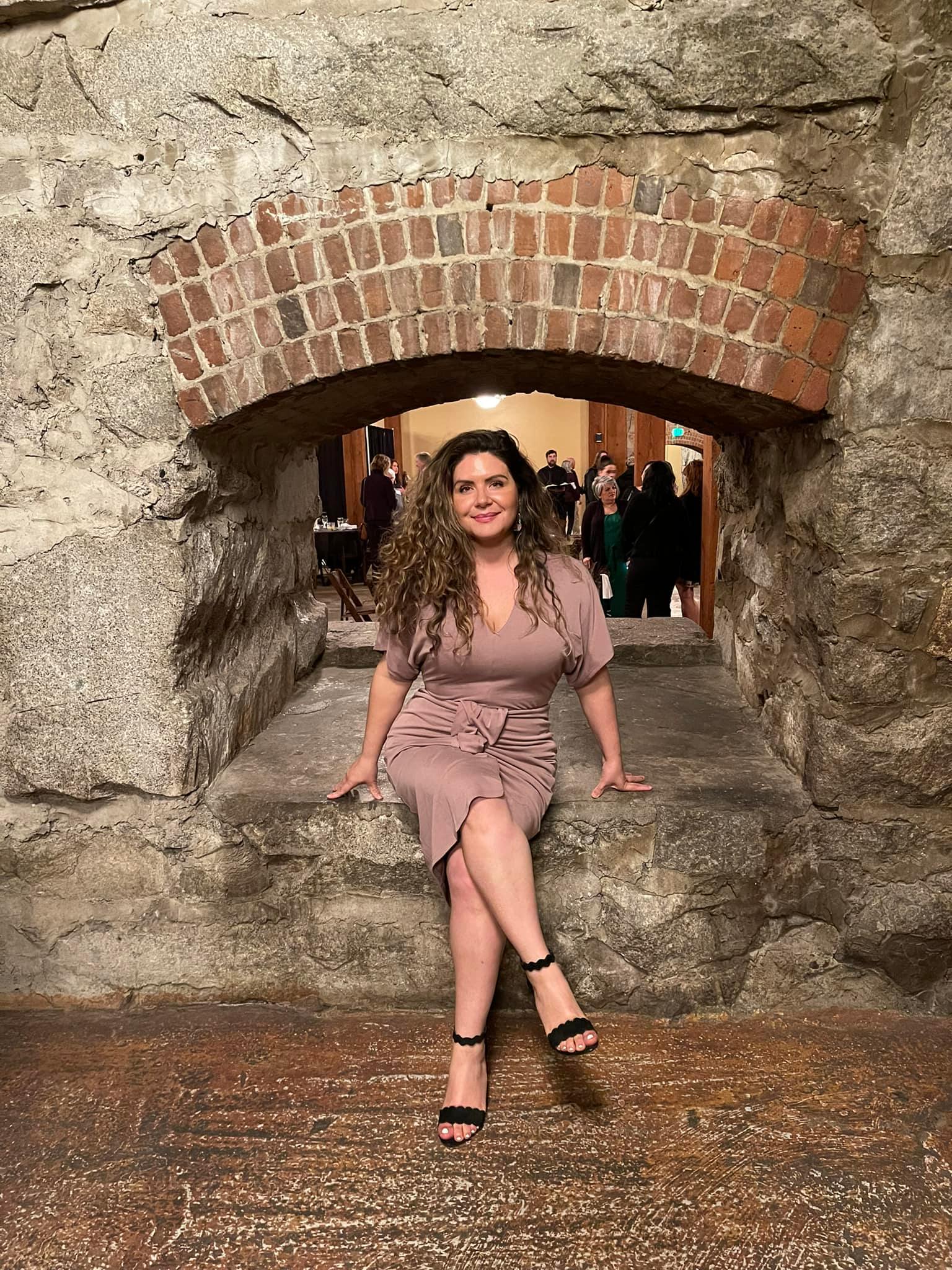 Born in Medellin, Colombia, and later migrating to the United States, Jennyfer faced numerous challenges due to her immigration status, which prevented her from pursuing higher education. However, she strategically sought opportunities for professional growth, working in diverse fields such as banking, product development, and the recycling and waste industry.
During her time in Mexico City, Jennyfer discovered her passion for Urban Planning, sustainability, and community development, leading her to pursue a degree in Urban and Regional Planning at EWU upon her return to the U.S. She has actively engaged in cross-cultural placemaking and community development with Tribal Nations, advocating for increased cultural visibility, health equity, and community livability for Latino and immigrant communities in Eastern Washington.
Additionally, Jennyfer spearheaded the successful campaign to remove Border Patrol from the Intermodal Center, a significant victory for the entire Spokane community. Following her instincts and aligning herself with mentors and community leaders, she created a safe space for her voice and the voices of others to be heard.
Jaime R. Stacy– Mead School Board Candidate, Director of SWAG
As the Founder and Executive Director of Strong Women Achieving Greatness (SWAG), Jaime has dedicated herself to providing mentorship and support to young women, making a lasting impact on their lives. Drawing from her own life experiences, she recognized the need for a platform that would equip and empower young women, giving them the knowledge and support necessary to navigate life's challenges – a resource she wishes she had in her formative years.
SWAG has impacted over 800 participants since its inception in 2017 and has become an important vehicle for sharing resources and opportunities that provide young women with a head start, ensuring they have the tools to overcome obstacles they face in Spokane and beyond. Collaborating with Stephaine Courtney to foster a culture of leadership through step teams at local high schools has been a deeply rewarding experience for Jaime, and she even earned a Chase Youth Award for Step Teams.
Reflecting on her proudest accomplishments, Jaime highlights three significant milestones. Firstly, the establishment of SWAG itself. Secondly, her involvement with the EWU Ivy Leadership Academy and Women's Empowerment Summit, where she had the privilege of introducing young women to accomplished local leaders and role models. Additionally, being appointed as a board member for Girl Scouts of Eastern Washington and Northern Idaho (GSEWNI) and running for Mead School Board showcases Jaime's commitment to making a difference at a broader level.
Channing Curtis – KREM 2 Morning News Anchor
With a bachelor's degree from the University of North Texas and a master's degree in journalism from Boston University, Channing Curtis brings a wealth of knowledge and experience to her role in TV news. With a career spanning seven years in TV news, preceded by almost a decade in TV, sports, and radio, her dedication to sharing powerful narratives and fostering innovation within her team demonstrates her commitment to excellence and making a difference.
Early in her career, Channing contributed to one of the only accredited, minority-owned technical schools, which her mother founded. Starting as a marketing associate and working her way up to become one of the campus directors, Channing learned valuable lessons from her mother, staff members, and students – instilling in her a deep appreciation for mentorship, community, and the power of education.
Currently, she finds joy and fulfillment in her current role at KREM 2 in Spokane, cherishing the opportunity to serve the community. One of her standout achievements is the creation of the "Let's Talk" series, which highlights diverse members of the Inland Northwest and their powerful stories. She has also worked intently in shedding light on the issue of missing and murdered Indigenous women in the area, raising awareness and advocating for justice.
An experience that reinforced Channing's effectiveness as a leader was hosting an "innovation summit" at her station alongside a digital content manager. The overwhelming response from the staff led to a renewed commitment to improving news delivery, prompting plans for another summit this year. Her ultimate career aspiration is to create a show that brings people together to have meaningful discussions, highlighting the similarities that unite us.
Naghmana Sherazi – The Lands Council Climate Justice Program Director
Naghmana Sherazi is a visionary leader who champions the rights of marginalized communities and advocates for climate justice. Her collaborative approach has created a platform for underrepresented voices to be heard and addressed. As the Climate Justice Program Director at The Lands Council and with Muslims for Community Action and Support (MCAS), Naghmana exemplifies the transformative potential of collaboration and inclusive leadership.
A rich tapestry of educational and life experiences has shaped Naghmana's journey into her current role. With a master's degree in English, a bachelor's degree in economics, and a background in Cytogenetic Technology, Naghmana initially pursued a career in the medical field. However, circumstances led her to transition into advocacy and activism, driven by a desire to amplify the voices of underrepresented communities.
Naghmana's proudest accomplishments reflect her commitment to making a difference – including hosting a panel on climate change policy with influential figures such as the Washington Secretary of Health, Director of Commerce, Commissioner of Public Lands, and State Treasurer, highlighting her ability to bring together key stakeholders to address critical issues. She aims to bring key legislators to Spokane to engage in meaningful dialogue about local concerns and advocate for policy changes. Her diverse experiences, ranging from working with marginalized communities to running for Spokane City Council, have equipped her with a deep understanding of the systemic barriers faced by communities of color, immigrants and refugees.
Nichole Mischke – Founder and Director at Uncovered
Nichole Mischke, the Founder and Director of UNCOVERED, has pioneered a remarkable media brand and storytelling platform that transcends the limitations imposed by shame. Nichole's vision for UNCOVERED began in 2018, and despite the challenges presented by the COVID-19 pandemic, she remains steadfast in her pursuit of giving people a voice and their stories a beautiful, transformative medium.
After graduating with a degree in broadcast journalism from Gonzaga University, Nichole embarked on a career in news, working at the NBC affiliate station KHQ. While the job offered many fulfilling experiences, Nichole always sensed that news stories were not the ones she was destined to tell. In November 2017, Nichole was invited to participate in a live storytelling event called PIVOT, where individuals share their true stories with a live audience. The experience inspired Mischke to create UNCOVERED, a platform that shares stories of the secrets shame tells us to hide – stories that often unveil the common threads of humanity, reminding us we're not alone and that we're not so different from each other.
UNCOVERED has produced 12 short documentaries and a feature-length film, delving into topics such as addiction, trauma, mental health struggles, domestic violence, and identity. Nichole aspires to "continue to share stories that inspire us all to be more ourselves, and the only way I know how to do that (the way it worked for me) is to uncover and face our shame, because shame ultimately is the fear that we're not good enough."
Brooke Matson – KSPS PBS Education Director
Leadership is more than just holding a position of authority; it is about providing a unified vision and being of service to those around you. Throughout her career, Brooke Matson's roles as a teacher have played a pivotal role in shaping her leadership style. Her early teaching experience at M.E.A.D. Alternative High School, where she positively impacted the lives of exceptional students, began her career as an educator.
Among Brooke's many accomplishments, her poetry manuscript being selected for the prestigious Jake Adam York Prize in 2019 stands as a testament to her talent as a writer. Brooke attributes her growth as a leader to the mentorship she has received from influential colleagues such as Carole Allen, Kandi Backman, Jess Walter, and Jim Frank.
Looking to the future, Brooke aspires to embark on new endeavors, building new community projects. Now, as the Education Director at KSPS PBS, Brooke embodies this principle, ensuring her team receives the support they need to thrive.
Matt Bogue – CMO/Partner at Houdini Studios
With a background in creative arts and a passion for entrepreneurial endeavors, Matt Bogue has built a successful career that reflects his commitment to personal growth and innovation. After high school, he found his calling in graphic design, completing the design program at SFCC in 2002. Over the years, he transitioned from print design to experiential and digital design.
Fueled by his entrepreneurial spirit, Matt embarked on various creative ventures, including starting his own businesses, such as Houdini Interactive, Baroque Creative and Unifest Co. Having held multiple roles, including Art Director, Creative Director, Event Coordinator, DJ, MC, musician and Artist, he honed his leadership abilities and allowed him to approach challenges from different perspectives, resulting in effective decision- making and team management
Matt started Unifest Co alongside his wife, Stephanie, an art and music collective that celebrates community and fosters connection through creative experience integration. With Houdini Interactive, he aims to position the agency as one of the top experiential marketing companies nationwide, known for its innovative approach to digital marketing and expertise in unique digital experiences.
Matt has received the Ad Pro 2022 Award and multiple Spokane Advertising Awards, showcasing his creativity and expertise in the field. He also aspires to become a speaker and thought leader in his industry, advocating for the use of new technologies to enhance human connection.
Leigh Wick – Owner/CEO Vanity Makeup and Skin
Leigh Wick's personal experiences and dedication to inclusivity have shaped her journey, leading her to create a unique brand focused on self-acceptance and divine love. Her remarkable story began with a rare birth defect and subsequent amputation of her legs at the age of four. With the unwavering support of her family, Leigh recognized her duty to educate her community about the capabilities of disabled individuals.
Leigh pursued a career as a Paralegal and Case Manager, all while cultivating her side hustle as a Professional Makeup Artist at MAC Cosmetics. During this time, she noticed the power of her wheelchair as a bridge to connect with customers who felt marginalized within the beauty industry. Inspired by their trust, Leigh decided to pursue her own business and founded Vanity Makeup and Skin, LLC in 2016. Leigh's brand rejects the notion of altering one's appearance and focuses instead on helping individuals embrace their inherent beauty. With an emphasis on energy work, life coaching, and confidence-boosting skin care, Leigh, a Licensed Master Esthetician, ensures that her clients feel accepted and valued.
One of her proudest accomplishments is the development of her skincare line, Matusa. After three years of meticulous planning and collaboration with a chemist in New Jersey, Matusa Skincare was born. The line offers a range of high-performing products with a focus on anti-aging and skin rejuvenation. With the upcoming release of products catering to acne and sensitivity concerns in 2024, Leigh is excited to expand Matusa's reach and further promote self-acceptance through skin care.
Latrice Williams – Designated Real Estate Broker
Latrice Williams aims to continue building a community rooted in generational wealth, empowering individuals to create a better future. With over three years of experience managing realtors and five years in real estate, Latrice's journey to this career path has been shaped by education and life experiences. Through personal struggles and periods of incarceration, she found herself guided by dreams and visions, leading her to a deeper purpose in the real estate industry. She believes that her role is not solely about the houses themselves, but about the people who will occupy those homes, positively impacting their lives.
Among her proudest accomplishments, Latrice highlights obtaining her Managing Broker's license, opening her own firm, and donating her time to the community. These achievements demonstrate her commitment to personal growth, professional success, and giving back to others. One particular experience stands out in Latrice's leadership journey. During a complicated and challenging transaction, she witnessed her first agent calmly reassuring and guiding her client, using the words and strategies Latrice had shared with her. This moment confirmed her effectiveness as a leader and validated the impact of her mentorship.
In the future, Latrice envisions expanding Vision Properties and establishing management companies across the country, embodying her mentorship-driven vision in different communities. Beyond her work in real estate, she has led church choirs, collaborated with legislators to advocate for those in need of housing, and mentored youth facing life challenges.
Larayna Yevtushuk – Founder of the Ladies Business Community
Leadership is about creating an environment where individuals can discover their own greatness. For Larayna Yevtushuk, leadership means serving as a catalyst for women entrepreneurs to connect, grow, and positively impact their communities. With a bachelor's degree from the University of North Texas and a master's degree in journalism from Boston University, Larayna has combined her educational background with her passion for building genuine relationships to create a thriving business community.
Larayna's career journey began as a Financial Advisor, assisting clients in achieving their financial goals. However, her focus shifted as she recognized the need for a space where female entrepreneurs could forge meaningful connections and foster genuine business relationships. This realization led to the creation of the Ladies Business Community (LBC), a platform that goes beyond networking events to cultivate authentic connections.
Larayna's vision was to provide a space where individuals truly get to know one another, fostering collaboration, support, and long-lasting friendships. Since its inception, LBC has expanded, with Larayna, Rachel Briscoe, and Kyhra Strampe working on founding a community for women in business to connect, grow, and positively impact the community.
In addition to building the Ladies Business Community, Larayna serves on two nonprofit boards, Communities in Schools (CIS) and her children's school Parent-Teacher Group (PTG). Through these roles, Larayna actively contributes to the success of at-risk youth and promotes a better future for children. Looking to the future, Larayna aims to expand the reach of the Ladies Business Community, establishing it as a national model that empowers women entrepreneurs across the entire nation.
Kumiko Love – CEO at The Budget Mom
Kumiko Love, known as The Budget Mom, has harnessed the power of these platforms to help women achieve financial stability, independence, and a future they love. With her extensive online presence and strong community, Kumiko has become a leading voice in budgeting and financial planning.
Over the past seven years, Kumiko has built a thriving brand as The Budget Mom. With 1.4 million followers on Facebook, 727K on Instagram, 260K on YouTube, and 22.8K on TikTok, she has created a substantial online following. Through her platforms, Kumiko shares practical advice, insightful tips, and empowering messages, inspiring her followers to take control of their finances. At the heart of Kumiko's work is her blog, The Budget Mom, which offers a wealth of valuable resources.
Kumiko Love's influence as The Budget Mom goes beyond the realm of financial education. She inspires women and entrepreneurs, leveraging the power of social media and the internet to create a positive impact in countless lives. By sharing her knowledge, experiences, and resources, Kumiko continues to empower women to take control of their financial destinies and build a brighter future.
Shannon Miller – Content Creator & Influencer
In today's culture, influencers play a crucial role in fostering connections and providing leadership for diverse communities. Shannon Miller, a content creator and influencer, understands the importance of providing relatable and authentic role models in the media. Her journey towards self-acceptance and body confidence resonated with others, and she expanded her content to include plus-size fashion hauls, further promoting the message that everyone deserves to feel comfortable and stylish in their own bodies.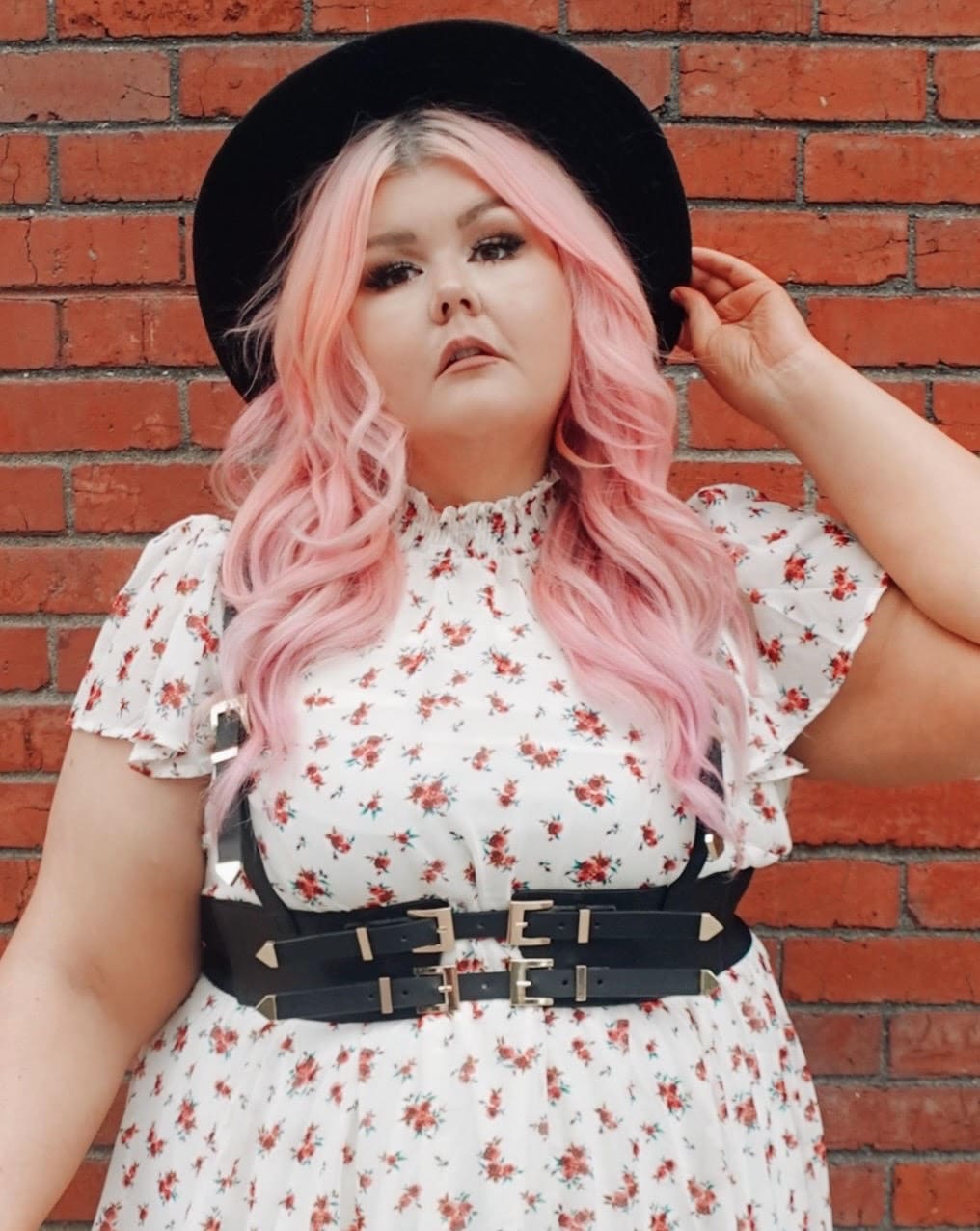 Through her makeup tutorials and beauty content, Shannon shared her passion for skincare and makeup application and became a source of inspiration for individuals who felt underrepresented in the media. With almost a decade of experience on YouTube, Shannon has been using her platform to empower individuals and promote self-love, regardless of body size or shape. In fashion school, Shannon initially focused on dressing others and bringing her designs to life. However, her personal experiences with body image and health challenges led her to discover a deeper purpose.
Shannon realized the power of self-expression through fashion and embraced her plus-size influencer and leader role, championing inclusivity and body positivity. Shannon was recognized as a top five finalist in a 2016 makeup competition for Freedom Makeup, which allowed her to compete in London. This was a testament to Shannon's talent and a dream realized.
Through her digital leadership, Shannon Miller continues to inspire individuals, fostering self-love and confidence in people of all sizes. Shannon is a true role model in the beauty and plus-size fashion community with her passion for fashion, commitment to inclusivity, and dedication to empowering others.
Jeremy Whittington – Artistic Director at Stage Left Theater
With a combination of education, experience, and a passion for fostering creativity, Jeremy Whittington has not only transformed Stage Left Theater but has also built strong digital leadership that reaches far and wide.
Jeremy's journey toward building his digital leadership can be traced back to his diverse background in design and illustration. Through his online presence, he has secured more work and connected with new creatives, expanding his network and fostering growth in others.
Moreover, Jeremy's talent as an illustrator has allowed him to explore various artistic avenues. From book covers to children's books and comics, his illustrations have captivated audiences and gained a devoted following. By showcasing his artistry online, he has expanded his reach and touched the lives of people far beyond the theater world.
Jeremy takes pride in several notable accomplishments. Firstly, his production at Stage Left Theater won the prestigious Best Production in the Nation award at the AACT 2023 Nationals. This recognition is a testament to Jeremy's artistic vision and his ability to bring captivating performances to life.
Furthermore, Jeremy's dedication to the arts and heritage has been acknowledged by Governor Inslee, who awarded him the Arts & Heritage Luminary Award. This honor highlights Jeremy's profound impact on the cultural landscape and his contributions to fostering creativity in his community.
Looking ahead professionally, Jeremy's goal is to extend his impact beyond Stage Left Theater. He aims to help struggling theaters in neighboring communities, concentrating his vision on the Pacific Northwest. By sharing his expertise and offering support, Jeremy envisions a vibrant theater scene that continues to inspire and engage audiences.
Follow Jeremy's journey online and witness the transformative power of theater and art in action. Let his passion for creativity and commitment to community inspire you to embrace your own artistic endeavors and contribute to the flourishing cultural landscape.
Alex Jackson – Senior Vice President and Chief Executive at MultiCare Inland Northwest
As the Chief Executive of MultiCare's Inland Northwest Region, Alex Jackson has a deep commitment to service and a passion for making a meaningful difference. For Alex, leadership is about serving others and creating a lasting impact. By putting the needs of patients, employees, and the community first, he strives to create an environment that fosters excellence and delivers exceptional care.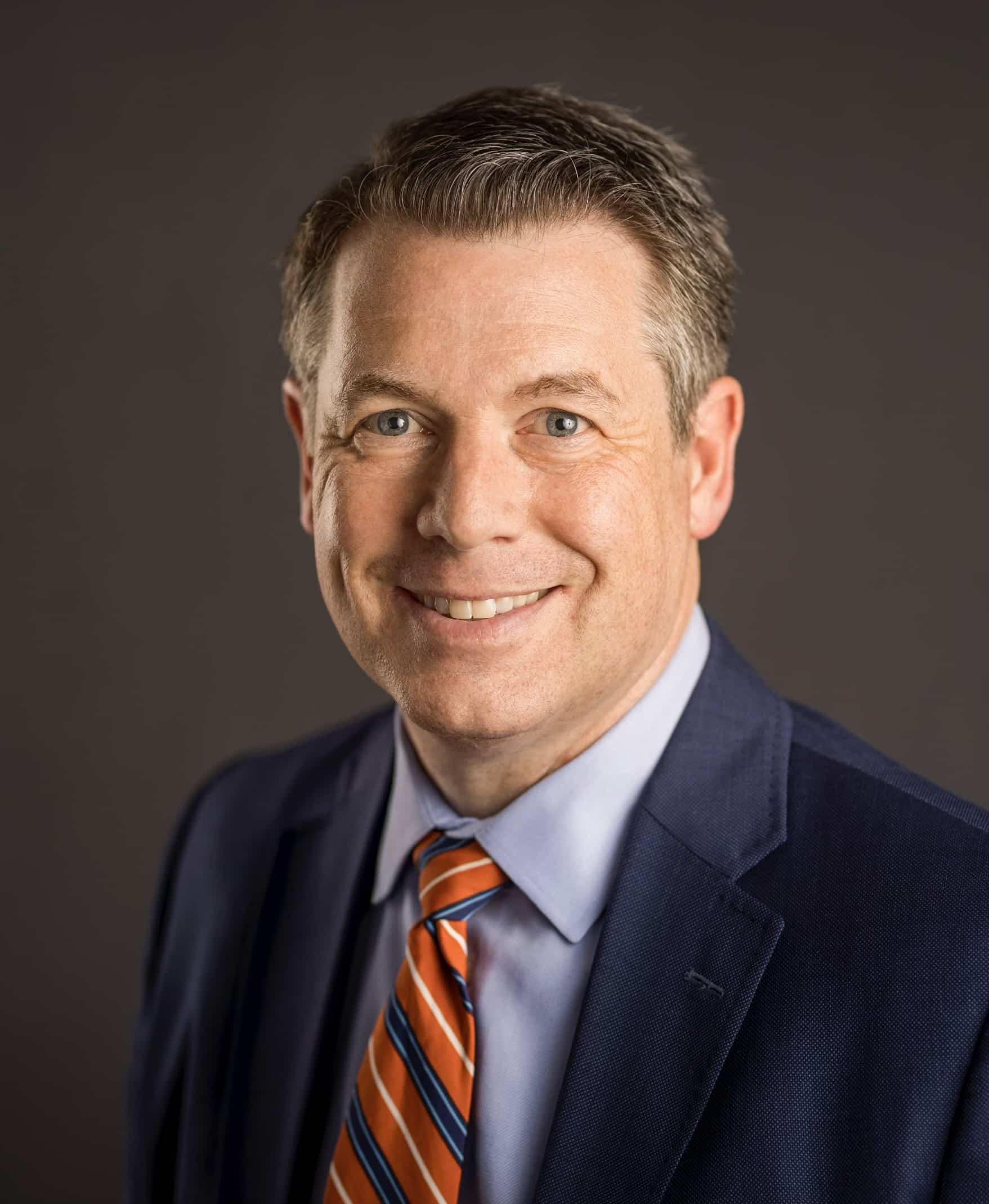 Alex is determined to help MultiCare become the Pacific Northwest's highest value system of health. Through strategic initiatives and a focus on delivering exceptional care, Alex envisions a healthcare system that provides the utmost value to patients and the community.
An effective leader is one who not only leads but also empowers others to succeed. For Alex, a defining moment as an effective leader is when he has the opportunity to hire talented individuals and help them find success. Seeing his colleagues thrive and make significant contributions to the organization reaffirms his belief in the power of leadership and the importance of fostering growth in others.
Emerging Leaders in the Northwest
The Inland Northwest is home to a diverse group of emerging leaders who are making a significant impact on our community. These individuals, through their passion, dedication, and innovative approaches, are guiding their teams and organizations to achieve greatness. From philanthropy to education, from healthcare to media, and from arts to finance, these leaders are making their mark in various sectors, uplifting others and creating positive change.
Their leadership styles, though unique, share common threads of empathy, inclusivity, and a deep commitment to serving others. They understand the transformative potential of collaboration and community engagement, recognizing that true leadership goes beyond individual achievements and focuses on empowering those around them.
These emerging leaders are not only achieving personal success but are also using their platforms to advocate for important causes, drive social change, and make the Inland Northwest a better place for everyone. They serve as beacons of hope, showing that leadership is not restricted to a position of authority, but rather a mindset and a set of values that inspire others to follow their lead.
As we watch these power players continue to shape the Inland Northwest's future, we are reminded of the profound impact one person can have on a community. Through their work, these leaders are strengthening the bonds that connect us all and paving the way for a brighter, more connected, and inclusive region. As they continue to rise, we can only anticipate the even greater positive impact they will make in the years to come.
Erin Peterson, Editor-In-Chief
Erin Peterson grew up in Post Falls, Idaho and became a professionally certified educator – earning the Provost's Award for academic achievement and community service from Lewis-Clark State College. Now she is an award-winning local influencer, podcaster and digital strategy educator with a passion for equity and inclusion. Erin has been published and featured in a wide variety of local publications including the Spokesman Review, The Inlander, and has served as an editor at Spokane Coeur d'Alene Living magazine. If you want to learn more about how she is making an impact right here in the Northwest, give her a follow on Instagram at @trending.northwest or Trending Northwest on Facebook.