Best Restaurants and Places to Eat in Spokane, Washington
Spokane's burgeoning food scene is finally forging its own identity in the PNW. Every year, there are waves of new restaurants bringing fresh flavors to town. There are also long-established restaurants that are maintaining popularity by adapting with the times, being inventive and keeping diners hungry for more to some of the best places in Spokane.
Spokane's culinary scene is diverse and impressive, offering a range of restaurants that can satisfy even the pickiest of eaters. With numerous eateries, from Wild Sage Bistro to Italia Trattoria, scattered throughout the city, it can be overwhelming to choose which one to visit.
That's where we come in. We have compiled a list of 11 must-try restaurants with a variety of cuisines, settings and price ranges, but the one thing they all have in common is excellent food and great service. Whether you're a local or just passing through, be sure to add these best restaurants in Spokane to your culinary bucket list.
The Best Restaurants in Spokane, WA: Must-Visits to Add to Your List
Ruins
Cuisine: New American
Setting: Fast Casual-Casual
$-$$
Since opening in 2014, Ruins has been a Spokane staple. The restaurant has been featured on Food Network and Chef Owner, Tony Brown, is a 2023 semi-finalist for James Beard's Best Chef: Northwest and Pacific.
Ruins currently offers two services: Lunch and dinner. The fast, casual-lunch service features an array of salads and sandwiches that have been popular since even before the days of Ruins when Brown ran a sandwich shop (RIP Stella's).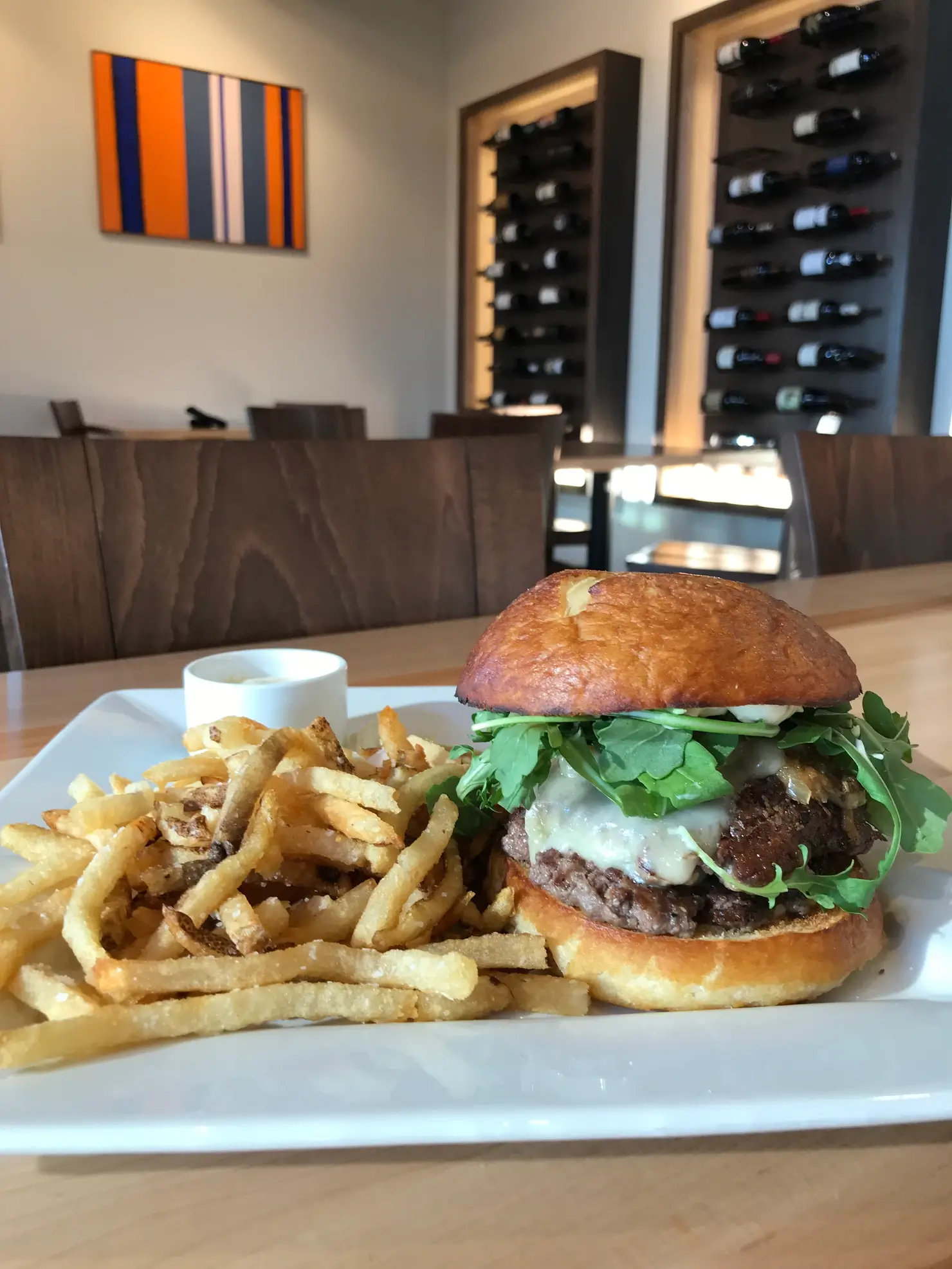 The sandwiches are classics, but have original twists that help them stand out; like the meatloaf sandwich with a spicy ketchup and shallot aioli, or the curried egg salad sandwich. The dinner menu is always rotating, but is certain to feature a creative and eclectic mix of dishes.
Currently, an enticing pan-seared cod with smoked tomato and salsa verde is offered alongside vegetarian and gluten-free plates – like the smoked chickpeas with Yukon gold potatoes and vadouvan curry. If you are looking for a variety of options, Ruins is a safe bet with delicious food!
Note: Ruins is also on our list of the best mocktails in Spokane, so if you're looking for non-alcohol drinks, Ruins has some of the best!
What to order: Pork or Tofu Banh Mi (Lunch menu), Okonomiyaki (Lunch & Dinner), Turkey Stroganoff (Dinner), Olive Oil Focaccia (Dinner)
Inland Pacific Kitchen
Cuisine: New American
Setting: Fine Dining
$$$
Inland Pacific Kitchen is a modern establishment located inside of the historical, 119-year-old Washington Cracker Co. building in downtown Spokane. If you're looking for solid date night option, this is one of the best restaurants in Spokane to have on your list!
The open kitchen and bar are the focal point of the restaurant and are both located in the center of the dining room. Tables are situated around it so no matter where the diners are seated, they can watch the magic happen as they await their meals.
Pro tip: If you're going here for a casual date, sit at the bar and watch the bartender work magic with inventive craft cocktails!
Chefs Dylan Gilbert, Chong Vang and Allen Wells curate seasonal menus, as well as themed dinners, with local, fresh ngredients and inventive executions. Dishes are packed full of components that come together harmoniously. This is definitely a dining destination!
The current, late-winter menu features a starter that is a flavorful parsnip smash with harissa aioli, chili crisp, burnt garlic, picked herbs, and topped with Maldon sea salt.
On the entrée portion of the menu is a perfectly cooked duck breast served with popcorn grits, butternut squash, beet maple jus, chive oil and winter granola.
Perhaps you are a more reserved eater who prefers dishes that sound more familiar, but you want to experience some of the creativity this kitchen has to offer? Inland Pacific Kitchen also offers a brunch service on the weekends! The "dopest brunch" has become a favorite of foodies and industry folk around the city.
Regardless of which service you attend, Inland Pacific Kitchen is an approachable way for diners to experience a taste of fine dining.
What to order: Pork Belly, Bingsu, Benedict (Brunch menu)
Kismet
Cuisine: Latin American
Setting: Casual
$$
Tucked away in the up-and-coming Hillyard Neighborhood is a gem of a restaurant named Kismet. The unassuming building hosts a cozy dining room with a large, brightly-painted mural on the wall and an open kitchen. In the summer, there is extra seating on the pet-friendly patio. This is by far one of the best restaurants in Spokane if you're looking for a new spot to visit!
Chef Dan Gonzalez has been a familiar face around Spokane for years. He has worked for several restaurants, including the popular Eat Good Group. Since he opened Kismet in 2021, he has delighted diners with his Latin-inspired menu. Gonzalez serves mouth-watering, traditional items such as tacos, arepa cakes, tostadas and ceviche.
There are also fusion dishes where he creatively flexes his toolbox of techniques; like the house-made pasta with braised pork cheeks, ricotta cilantro pesto and harissa-roasted fall vegetables, or the crispy, confit duck leg with mole caramel, heirloom bean cassoulet, house-made chorizo, and roasted vegetables. These creative dishes are perfect for the adventurous foodie!
With such a flavor-forward menu, Kismet is certainly a foodie destination worth going out of the way for!
What to order: Grilled Queso, El Cubano, Prawn Paella
Wooden City
Cuisine: American
Setting: Casual
$$
Chef and owner, Jon Green, knew it'd be risky opening a restaurant in the doomed year of 2020, but that is exactly what he did. That risk paid off because Wooden City was an instant hit with Spokane, regularly topping lists of the best restaurants in Spokane, Washington.
When you enter the front door, you'll be greeted by the blue-tiled, wood-fired oven that is baking the neo-Neapolitan-style pizzas to perfection. In addition, Wooden City has some of the most exceptional service in all of Spokane, so if you want to be treated well and promptly, this is a surefire bet.
Whether you are seated in the bar area, the booths or the mezzanine, you'll be handed a menu full of American classics, with an upscale twist. Can't decide? Don't forget: Wooden City has some of the best burgers in Spokane!
Fan favorites include the caesar salad with croutons fried to order, the Tavern Burger that has all the right fixings (super tasty with the house-made veggie patty, too), and the sweet-sausage-and-cheese-stuffed Hungarian peppers that are still so popular, they often sell out!
Green's attention to detail is obvious in the smallest ways: Pizza and pasta doughs are made in-house along with countless other items, dishes are altered or rotated to keep up with the seasons or supply demands and the service team is dedicated to delivering a consistently great experience to guests.
The magic of Wooden City is not only in the simplicity of serving such recognizable items, but in the high-quality execution.
What to order: Salmon Toast, Beet Ravioli, Wooden City Surf & Turf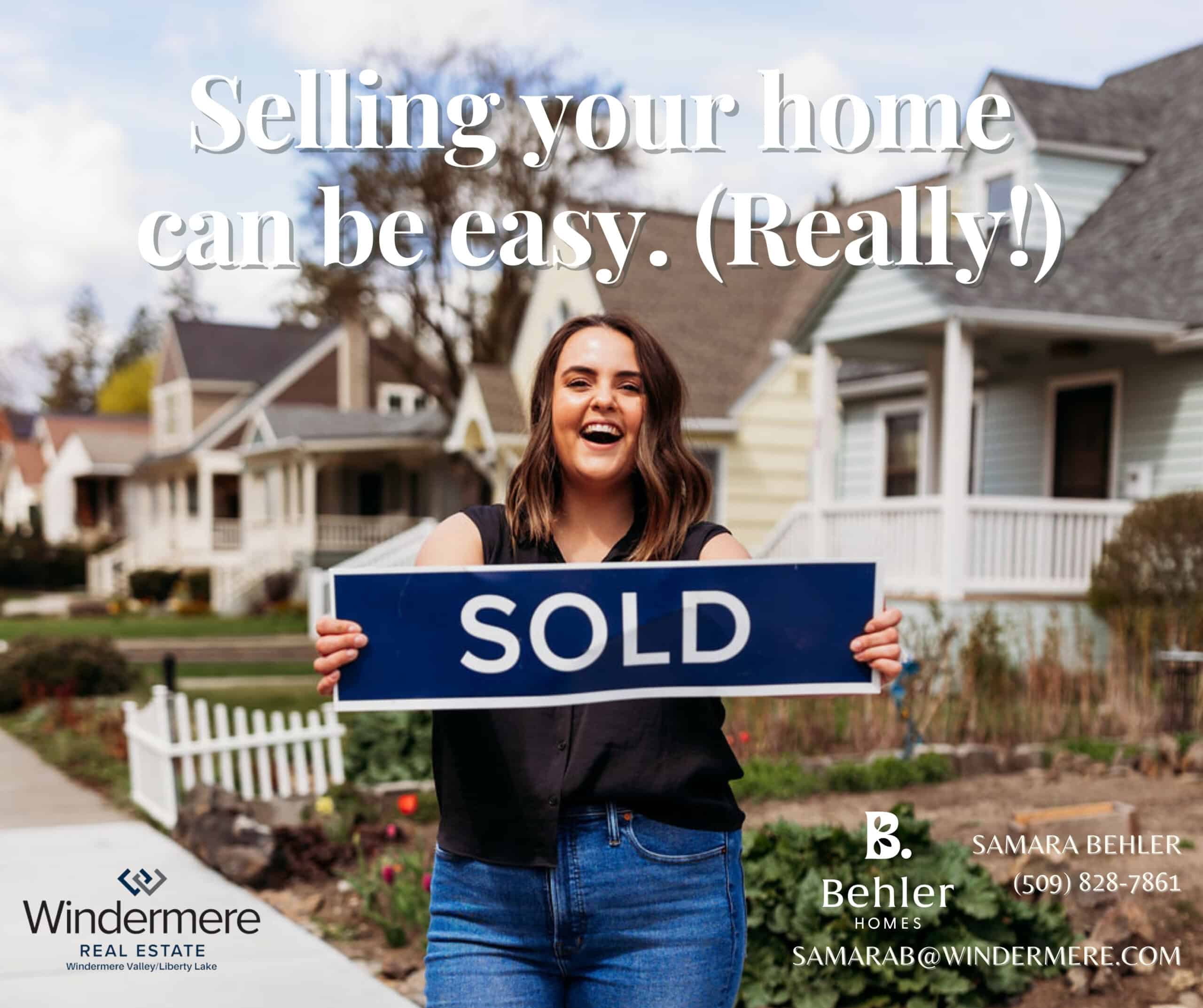 Zona Blanca
Cuisine: Mexican-Seafood
Setting: Casual
$$
After competing on Season 13 of Top Chef, Chef Chad White returned to his hometown of Spokane and opened Zona Blanca in 2016. The ceviche bar's birthplace was in a 470-square-foot backroom of a brewery. In the seven years since opening, both the restaurant and White have been the recipients of high acclaim and awards; including multiple nominations from the James Beard Foundation. In addition to being one of the best chefs in our region, White also helms some of the best restaurants in Spokane.
Zona Blanca is now a full-sized restaurant that serves some of Spokane's finest seafood, and in addition to being a great restaurant addition to downtown, the Zona Blanca bar in downtown is second to none – especially in the summer while out on the patio!
Ceviche is still a mainstay on the menu, although that menu has significantly expanded. There is a lineup of tacos that are sure to light up your taste buds along with queso, guacamole, and more Mexican food fare.
Perhaps the most welcomed addition to the menu is the always fresh rotation of Pacific Northwest oysters. They are served raw or roasted like the Oysters Zarendeado, which is a delectable bite of charbroiled oyster, Villa Union mayo, and limon.
White frequently plays with the menu, too, so it is worth keeping an eye on their social media accounts for new additions.
What to order: Oyster Shooters, Dorilocos, Baja A'tun
Luna
Cuisine: New American
Setting: Fine Dining
$$$
This year, 2023, marks Luna's 30th year of being one of Spokane's most beloved establishments. The longevity of the restaurant is reflected in the ownership and staff. Owners Aaron and Hanna DeLis were Luna regulars before they took over from the original owners in 2015. Executive Chef Joe Morris started as a dishwasher at Luna in 2012 and worked his way through the stations for a few years before becoming the leader of the kitchen. The staff love their restaurant and so do the patrons that have flocked to the South Hill staple for decades.
The naturally lit, French-inspired decor, the beautiful outdoor terrace, and the impressive open kitchen, create an environment that feels both upscale and comforting. The menu is not only seasonally inspired but also influenced by the restaurant's commitment to serving fresh locally sourced products and ingredients. The resulting dishes are familiar yet luxurious.
There are Oxtail Sliders served with CasoCano Farms beef, house cheese, oxtail aioli, charred onions and barbecue sauce. There is a seafood-packed Cioppino with mussels, prawns, sea bass, king crab and a bright seafood tomato broth.
If you are feeling ritzy, then there is a $40 Martini made with Elyx Vodka, Cinzano 1757, and Castelvetrano Olives. It is accompanied with spicy cashews, Dauphinoise Potatoes, PNW caviar and creme fraiche. Because why not? Luna offers patio seating when it's warm enough, as well as an intimate setting for dates, plus bigger, spacious tables for larger groups.
What to order: Butternut squash bisque, Scallops, Crab Pasta
Durkin's Liquor Bar
Cuisine: Gastropub
Setting: Casual
$$
Durkin's Liquor Bar is located in the heart of downtown. It is owned by long-time Spokane restauranter Deb Green and her children, Ben Poffenroth and Megan VanStone.
The street front is welcoming with floor-to-ceiling windows, and the inside has a vintage aesthetic that appeals to the masses. The upstairs features one wall lined with leather booths and on the opposite side is a long bar that expands past the drink station to the kitchen. Guests seated at the barstools have front row seats to watch food being cooked and prepared.
Downstairs is the basement bar with more booths and tables, couches and an intimate, speakeasy vibe. A hallmark on the menu is arguably the best burger in Spokane. The Durkin's Famous Double brags two ground chuck patties, American Cheese, shaved pickles, red onion and dill mayo, on the house bun with a side of house cut fries.
However, Durkin's serves much more than the usual gastropub fare and also features lavish dishes like Mussels Escabeche or the hand-chopped NY Steak Tartare with cured yolk. New executive chef Jarrott Moonitz works wonders with seafood, so be sure to find out what the rotating market fish is when coming in for a visit! Finally, even though this is a review about the best restaurants in Spokane, I would be remiss to ignore the full-service bar Durkin's offers. Get what you want – or choose from the wide range of cocktails, you can't go wrong either way!
What to order: Fried Bologna Sandwich, Chopped Salad, Crab Cakes
Cochinito Taqueria
Cuisine: Mexican
Setting: Fast Casual
$-$$
Chef and owner Travis Dickinson, along with co-owner and manager, Justin Curtis, brought Cochinito Taqueria to downtown Spokane in 2018. The taqueria is now a local favorite, with a second location in Hayden, Idaho. Now, in addition to being one of the best restaurants in Spokane, Cochinito Dos (our nickname for it) is one of the best restaurants in Hayden, too!
Dickinson's approach to the menu is recognizable Mexican fare that is elevated with locally sourced ingredients and fine dining techniques.
The tacos are proof of this effort. Each one is constructed of a house-made corn tortilla and fillings made with a variety of well-orchestrated components. One of the most loved tacos on the menu is the 20 HR Carne Asada made with sous vide, chili-rubbed Tri Tip, grilled corn, onions and peppers, chile garlic oil, and dry cheese.
Other flavorful favorites include the Elote Bowl, Pozole, and the Karina's Bowl (named after Dickinson's wife) which features a choice of taco meat, beans, rice, guacamole, queso fresco, crema, pico de gallo and chips or tortillas. Absolutely can't wait to eat? Cochinito has online availability as well!
The environment itself deserves some credit for the restaurant's success as well. From the natural lighting, to the walls covered in murals, the vintage fridge stocked full of cold drinks and the always friendly service, Cochinito is the best mix of comforting and cool. The downtown location in particular is a casual spot for meet ups, lunches – really any reason!
What to order: The Heritage Duroc Pork Cheek Carnitas, Queso Fundito, Cajeta or Chili Chocolate Churros
Gander and Ryegrass
Cuisine: Contemporary Italian
Setting: Fine Dining
$$$
With the arrival of Gander and Ryegrass, chef and owner Peter Froese brought back a much-needed style of dining to Spokane's food scene: Tasting menus. Visitors can always look forward to house-made pastas, bread and Italian-inspired fare, but the dishes themselves change rapidly, sometimes daily, based on the season or the chef's discretion.
One of the tasting options is a three-course service where guests can choose their own dishes. An illustration of this offering would look something like this:
First course — Frutti de Mare; spot prawn, salt spring island mussel, matsutake and smoked cabbage brodo.
Second course — Pasta Tortellini or Caramelle served with fresh-baked bread.
Third course — Entrée could feature a steak with potato, morel mushrooms, asparagus emulsion and beef bacon.
If one truly wants the full experience that Gander has to offer, then the Marathon dinner is the way to go. The six-course presentation is chosen entirely by the chef. Those participating are sure to be pleased as they receive dishes ranging from bite-sized starters to plates of pasta.
A tasting is also available during daytime hours with the Chef's Leisurely Prix-Fixe menu. For guests wanting a more classic dining experience, the lunch menu has several small plates, pasta and entrée selections.
Located only a block from the Spokane Convention Center and Riverfront Park, Gander and Ryegrass is the place to go for special occasions, date nights or to simply enjoy an exquisite meal.
What to order: Chef's Marathon dinner, Tagliatelle, Duck Liver Mousse (lunch menu)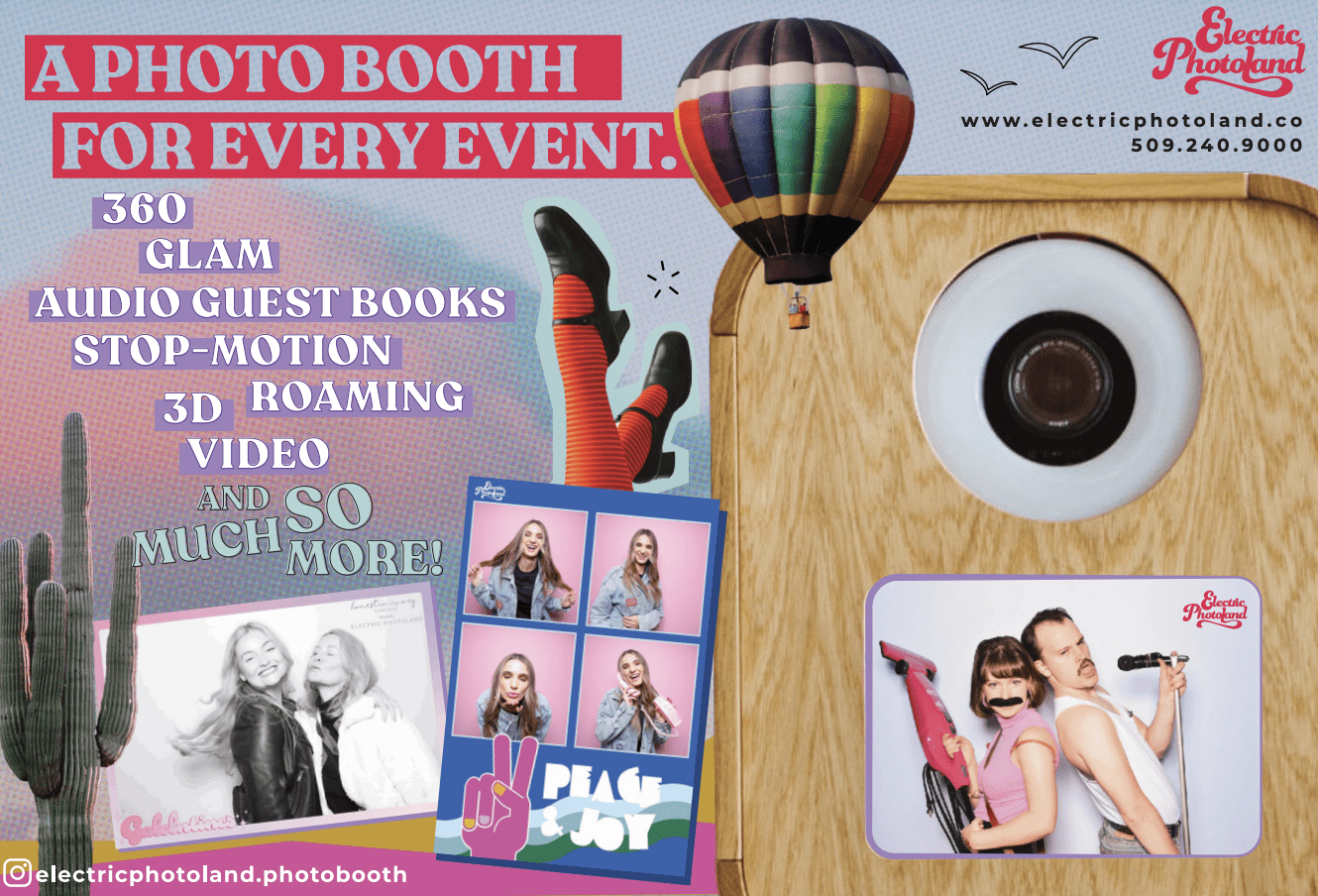 Churchill's Steakhouse
Cuisine: Steakhouse, Seafood
Setting: Fine Dining
$$$-$$$$
Churchill's Steakhouse prides itself on being an experience for diners. The recently updated decor has made the already impressive dining room even more stunning.
The servers go out of their way to provide exceptional hospitality. They make a show of presenting the steaks on a platter for viewing as they explain the different cuts from the filet mignon to the porterhouse.
The nationally acclaimed prime beef is certainly a major attraction on Churchill's menu, but the award-winning wine selection and array of high-caliber seafood, are sure to impress as well. There is a Seafood Tower available with a whopping six jumbo Gulf shrimp, five Maine lobster claws, 12 Pacific oysters, 3-ounce Lump Crab and 6-ounce Alaska King Crab.
There are many entrée options available beyond steak, including a Pan-Seared Chilean Sea Bass, Duroc Pork Rib Chop, Stuffed Free-Range Chicken and Stone Crab Claws. In addition to being one of the best restaurants in Spokane, Churchill's is a delicious option for any kind of date night.
The house-made desserts are worth saving room for. Churchill's decadent 5-layer cakes and the infamous Chocolate Sack are the ultimate way to end a meal at an establishment that encourages indulgence.
What to order: Cougar Gold Mac and Cheese, Bone-in Tenderloin Steak, Escargot
Wiley's Downtown Bistro
Cuisine: New American
Setting: Casual
$$
Michael Wiley spent most of his food industry career in the front of the house before becoming the chef and owner of Wiley's Downtown Bistro. He quickly won over the diners of Spokane with both his approachable menu of modern classics, and with his heartfelt dedication to the community.
Wiley has been known to go out of his way to provide food and service to customers by going to extremes that are unorthodox for one so in demand. Think Wiley's doesn't have something for you? Think again! From vegetarian options to understanding and accommodating dietary restrictions, Wiley's has become known for his commitment to excellent service. That kind of genuine commitment to hospitality is why "hearts wide open" has become his tagline, and why he is such an easy person to support.
The success of his namesake restaurant has led to Wiley becoming an impressive restaurateur with three establishments under his banner, but his Bistro is still the most loved.
The cozy, intimate atmosphere matches the menu full of comfort foods. The appropriately named Love Bun is a tasty twist on cream cheese bread. It is made with boule French loaf, whipped cream cheese, garlic, butter, bacon and jalapeno. Hungry guests love the hearty plate of Portobello Ravioli served with a cream sauce and topped with chicken breast and bacon.
Other savory specialties like the Braised Short Ribs and Duck Confit have been known to leave guests full and content. Wiley's Downtown Bistro is a rare gem that can bring the comfort of a home-cooked meal and refine it for an upscale dining experience.
What to order: Crab Puff, Beef Wellington, Mud Pie
Use This as a Guide to the Best Restaurants in Spokane, WA
Spokane's food scene is thriving and there are so many amazing restaurants to choose from. Whether you're looking for a romantic dinner, a casual night out, or unique dishes, Spokane has something for everyone. From classic steakhouse fare to inventive comfort foods, the 11 best restaurants in Spokane have something special to offer. If you're visiting or live in the area, make sure to check out some of these restaurants to get a true taste of Spokane.
Ashley Wilson
Ashley Wilson was born and raised in Eastern Washington. She is a PNW stereotype that loves flannel, camping, and coffee. But she is also a proud nerd that loves Star Wars, WWE, her chickens, and books of every genre. Food has been a lifelong passion so no one was surprised when she ended up married to a chef. She loves working in the food industry and also loves supporting restaurants, both locally and when she travels. Her writing has been featured in magazines, blogs, and newspapers, but you can find her most actively posting to her "food diary" on Instagram @UmamiDiaries