The Spokane Club – A Modern Social and Fitness Facility with Gilded Age Charm
When you drive past its grand facade on Riverside Avenue or while cruising by on Monroe, the Spokane Club has a presence that is unmistakable. Though it may appear somewhat formidable from the outside with its marble details and elegant Kirtland Cutter designed elements rising from the banks of the Spokane River near the falls, inside it's filled with the warmth of employees that know each Club member by name and endeavor to know what it means when each of them orders "the usual" at the 1910 Restaurant and Lounge.
This article is sponsored by the Spokane Club, but all opinions are our own. Read our disclosure policy for more information.
That's the kind of service that Club members benefit from every day.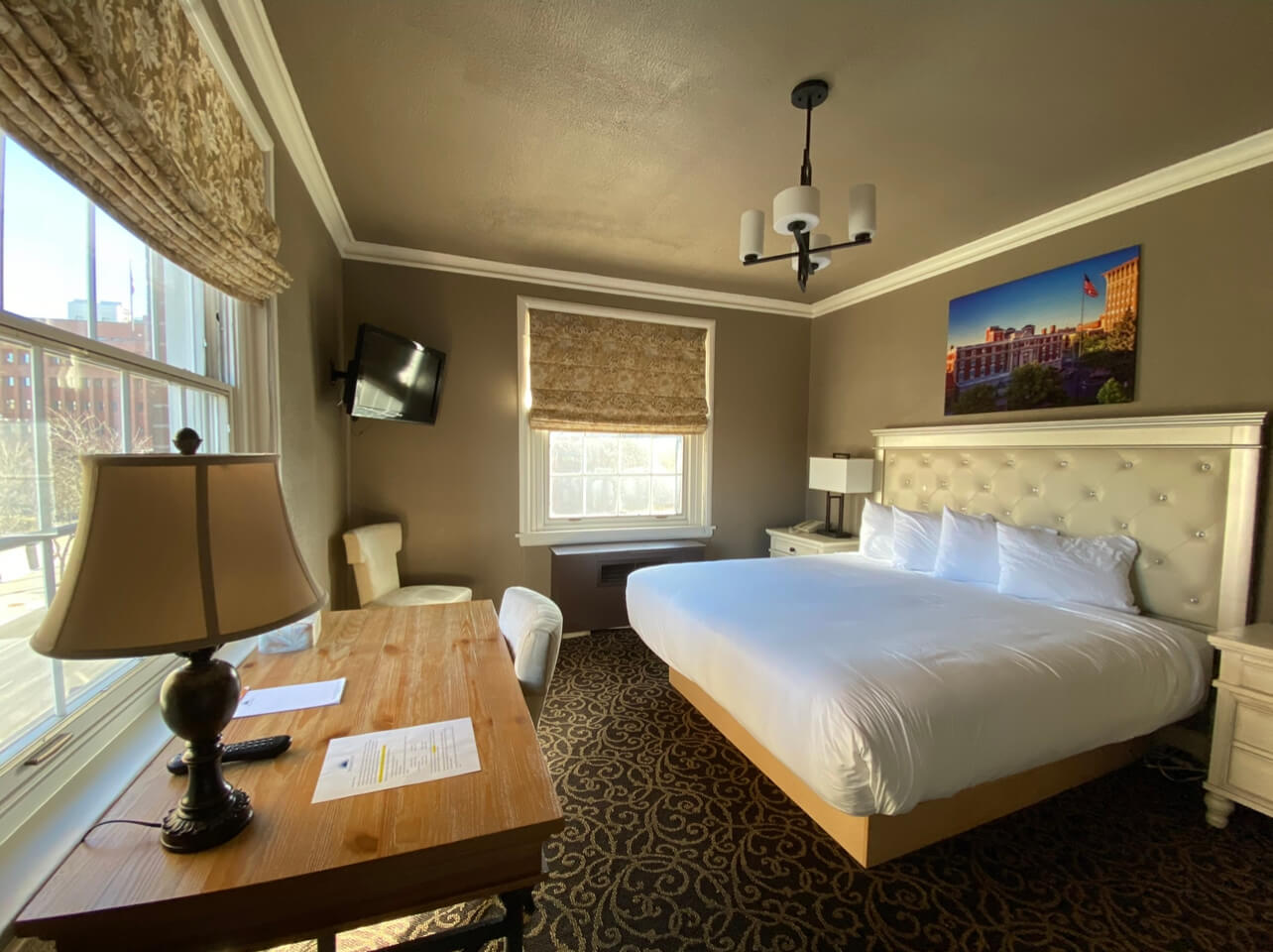 The Spokane Club of Today
The Spokane Club is more than just an athletic facility – it's the home to a sprawling network of clubs around the world that offer reciprocal services no matter where you travel, and in Spokane it houses thousands of events from casual lunches to elaborate weddings. As Member Services Director Rose Peters explains, "It is not just a health club – it's a club for your life."
Take a look at our video on the Spokane Club here: The Spokane Club – A Modern Social and Fitness Facility with Gilded Age Charm
Spokane Club for Life
The social club element of this historic community is more important than ever as many families opt to not be involved in religious organizations, too. The holiday traditions that once centered around church buildings are also present here, and are designed to be welcoming for anyone – regardless of their political, cultural or religious beliefs.
Rose says, "You're going to have friends for a lifetime. You don't join just to work out, you join to take a dance class. After dance class, you go have a drink, and then you might have dinner. I've seen two single people that have found each other and they are now married, and I'm watching their children grow up. It's more than just a club, it's a community." It's thoughtfully designed to be inclusive.
That hasn't always been the case, as the club's history has tales that are rooted in the cultural norms at the time of its founding. For example, women weren't allowed into the club without a male chaperone until 1970 (and its first female Spokane Club President took office soon after in 1975).
The women's entrance that provided access for the female patrons of the organization is still visible today on the east side of the building next to the front door. It leads to what used to be the ladies' dining room, which has a fireplace and Greco-Roman style columns with ornately carved beams accenting the architecture. Though beautiful, it was the only location in the building that women were able to gather without their male counterparts.
Today, however, the Spokane Club has made significant steps toward inclusivity and being a hub of the community for all, not just the elite few. Anyone can join, and there have even been legacy memberships awarded to members of local social justice organizations. The club's first ever person of color has been appointed General Manager, too. Harmukh Sandhu, who goes by his nickname "Molly", is the General Manager of the Spokane Club.
Molly's personal mission is to create a facility which provides consistent, best in class service to its members and help build integral connections with the Spokane community as a whole. He relocated to Spokane with his family and has made a significant impact on the operations of the club as well as growth in its membership, specifically with families and young professionals who have relocated to the city. He looks at them as the future stewards of the Club and is dedicated to making the experiences they have match what they expect from a dynamic, forward-thinking social club.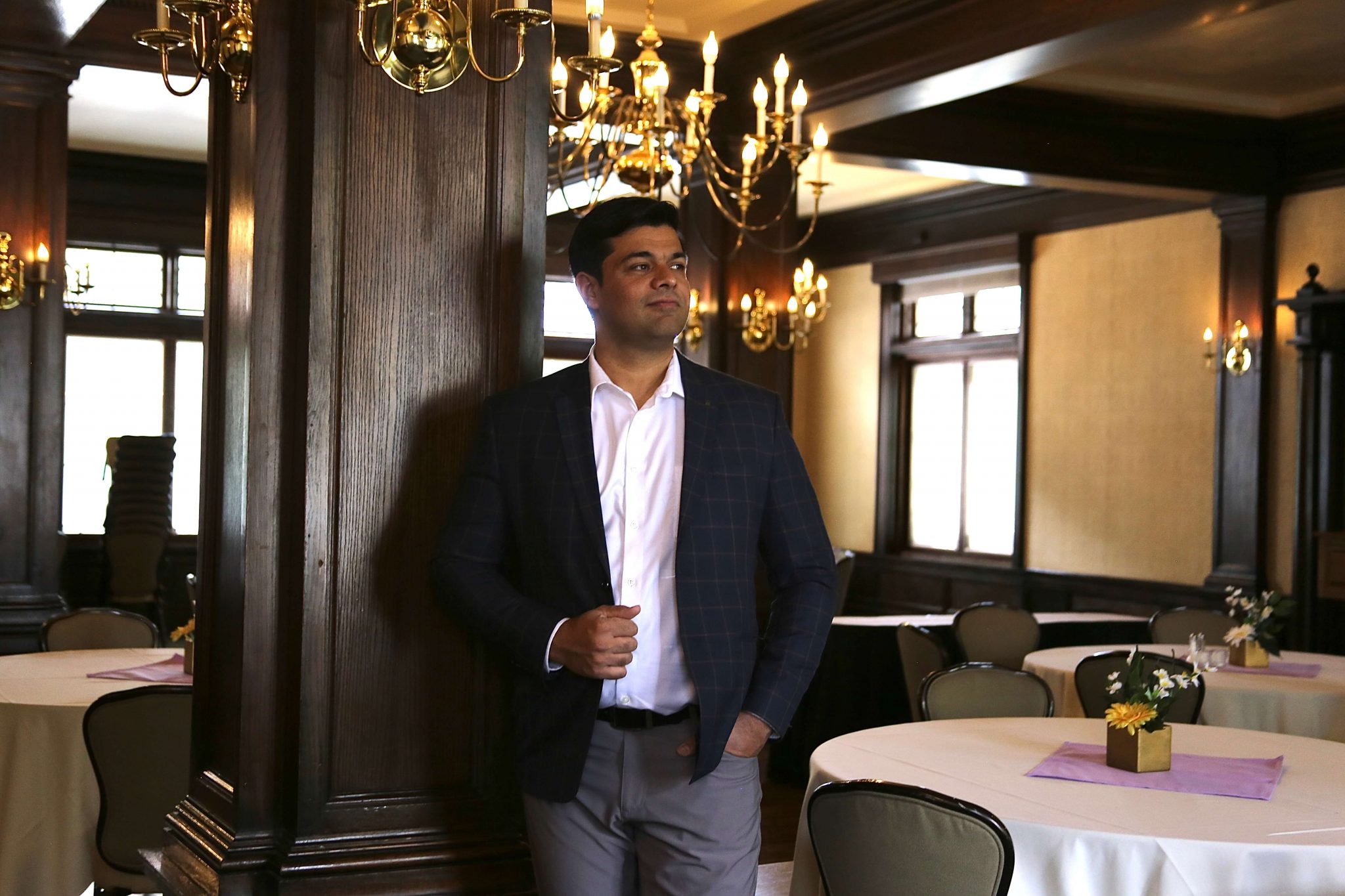 Spokane Club Member Perks
The comprehensive list of member perks includes:
The club's Marketing and Innovation Manager, Anastasiya Mayerchuk has brought a vibrant energy to the club's program offerings and showcases programming daily on their social media feed. "The relationship between the members and the employees of the Spokane Club is so tight-knit. I've never seen anything like it in Spokane. It's like everyone is a "regular".
The team truly cares about everyone that walks in the front door and the members. She is always looking for opportunities to improve the member experience, and diligently provides information via weekly email newsletters, digital ads and thoughtful web design, Anastasiya has had a hand in creating strategies and executing campaigns to ensure the Spokane Club continues to serve the community for another 132 years.
A popular new offering this year has been the addition of a Sunday Bubbly Brunch Buffet from 9 am to 2 pm weekly. They have expanded their menu to include more brunch and lunch options, and some are calling it the best brunch in Spokane. You can choose to dine on the patio with a panoramic view of Riverside Avenue, including the historic Spokesman Review building, or inside of the 1910 Restaurant year-round in any weather.
They have also added a brand new Head Personal Trainer, Nathaniel, who is working on bringing a whole new experience and a whole new space for the membership to use. We are calling it "The Sapphire Room". The new Sapphire Room features state-of-the-art equipment and workout tools with on-demand fitness classes and more!
Spokane Club Events
Here are more details on the events happening at the Club in August:
August 6th at 9 am and August 22nd at 6pm- Walk and Hike Club
Come on out and meet some new friends who love walking or hiking as much as you do! Our walking group meets twice a month—once for a casual walk and once for a hike.
August 8 – Adult Fundamentals Fitness Camp
Fitness can be intimidating. This small-group training experience will help you learn all of the basics you'll need to feel more confident in the gym and reach your fitness goals.
What you get:
+ 9 Semi-Private Training Sessions
+ An individualized workout routine
August 8 – High School – Sport Performance Camp
Increasing athleticism provides a huge competitive edge. No matter what sport you play, this camp will help give you a leg up on the competition.
What you get:
+ 9 Semi-Private Training Sessions
+ Teen Conditioning Room Certification
+ Individualized workout routine
August 8 – Middle School Sports Camp
Stay active this summer with some friendly competition! Come learn, play, and compete in 9 separate sports!
What you get:
+ 9 1-hour sport camps led by personal trainers
+ Lessons on how to perform effective warm-up and cool down routines
August 17th at 5:30pm – Barre at the Bar
Treat yourself to a reward after barre group fitness class on our private patio by the Spokane River. Group fitness class is free and there will be unlimited sangria for $10/person.
The Spokane Club is located at 1002 W. Riverside in Spokane. More information about how to join, make a reservation for their famous brunch or schedule a tour is located on their website – spokaneclub.org
Erin Peterson, Editor-In-Chief
Erin Peterson grew up in Post Falls, Idaho and became a professionally certified educator – earning the Provost's Award for academic achievement and community service from Lewis-Clark State College. Now she is an award-winning local influencer, podcaster and digital strategy educator with a passion for equity and inclusion. Erin has been published and featured in a wide variety of local publications including the Spokesman Review, The Inlander, and has served as an editor at Spokane Coeur d'Alene Living magazine. If you want to learn more about how she is making an impact right here in the Northwest, give her a follow on Instagram at @trending.northwest or Trending Northwest on Facebook.