Things to Do in Missoula: January
Missoula, Montana is a great place to visit year-round. With its stunning mountain views, vibrant downtown area, and numerous outdoor activities, there's something for everyone in Missoula.
Here is our list of just some of what's happening in Missoula, Montana during January.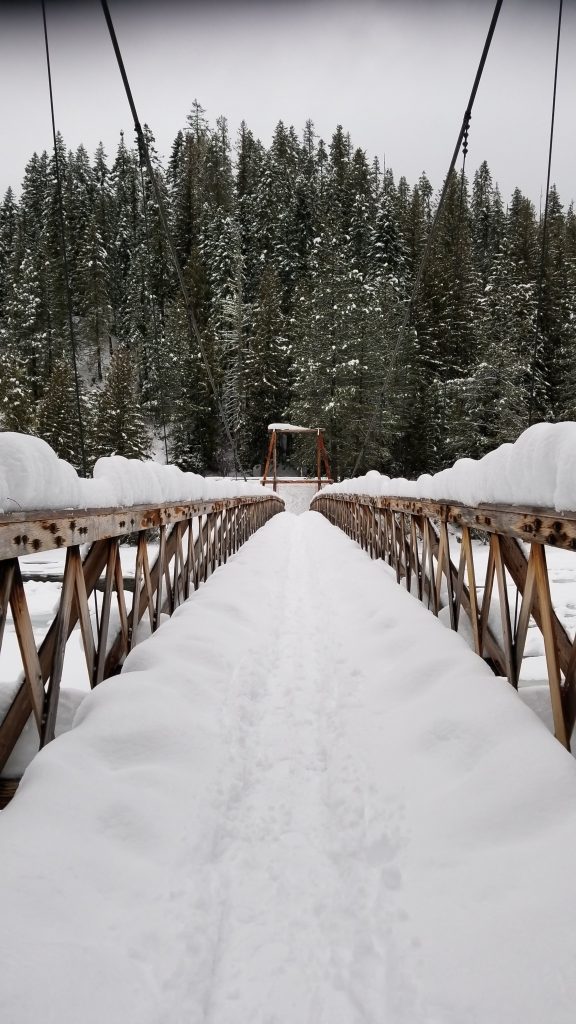 Things to in Missoula, Montana in January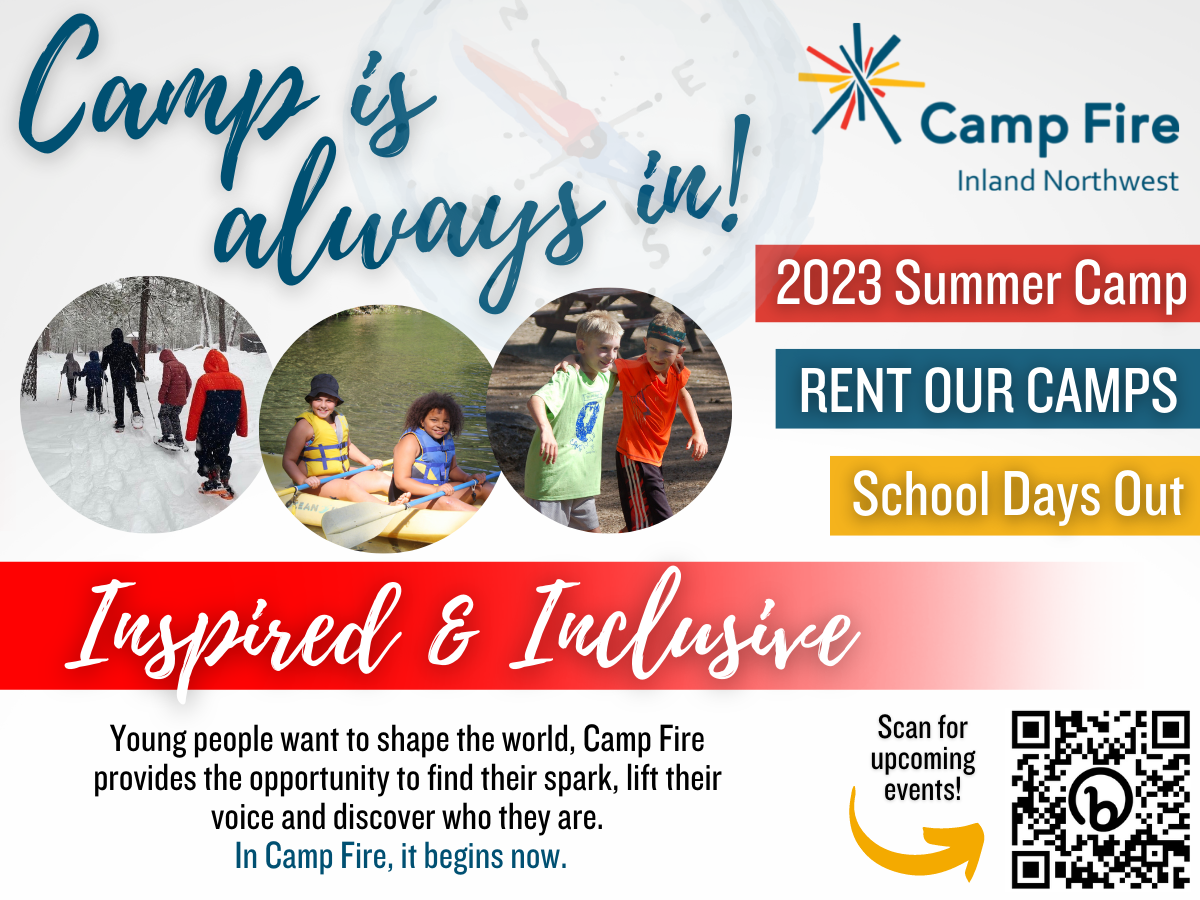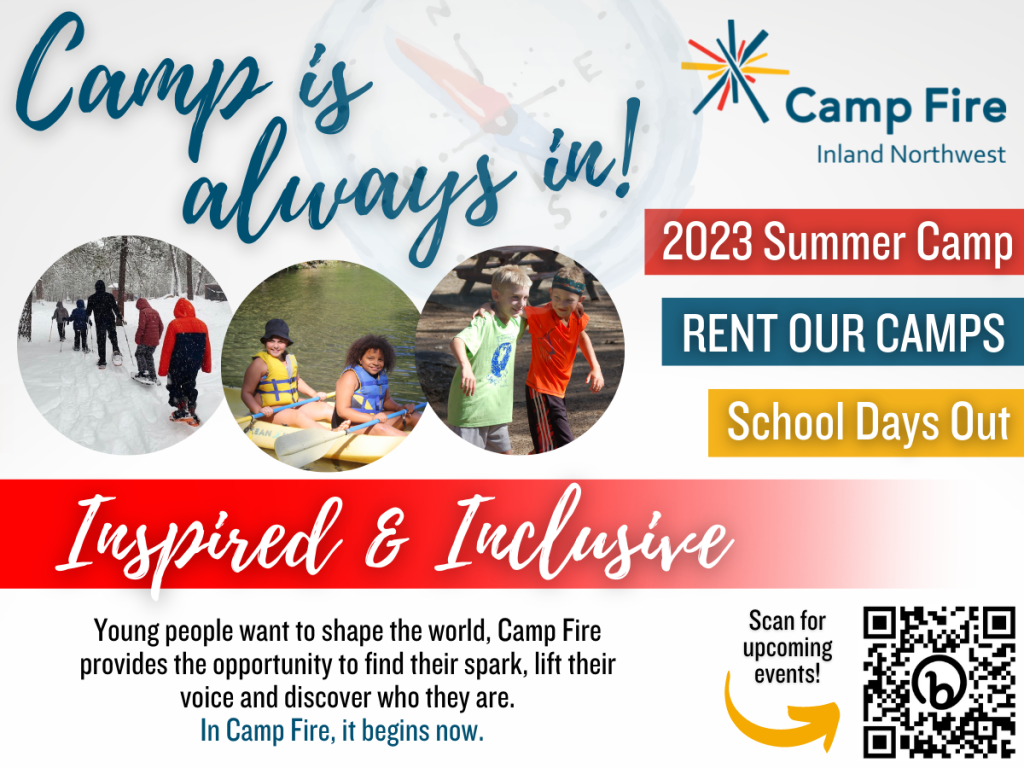 First Friday
First Friday of the month (Jan. 6); 5:00 p.m. to 8:00 p.m.; Cost = Free; Downtown Missoula/Caras Park
Our favorite monthly tradition of First Friday is alive and well in Missoula.
In the heart of Missoula, Caras Park will be filled with local eats, treats and drinks for everyone that can make it!
Wolf & the Moons will be filling Main Street with their blues style howls of B.B. King, John Lee Hooker, and incorporating some modern blues!
Dirtwire will also be assisting Missoula on the music front for First Friday at the Top Hat for their GhostCachter Tour 2023 with Bloomurian.

Doors for the show open at 9:30 p.m., and the show starts at 10:00 p.m.
Cost: $25.00 to $28.00
After perusing the Art Walk and local shops, head to the Top Hat for a drink and enjoy what Dirtwire variously dubs as a psychedelic "Back-porch space cowboy blues, swamptronica and electro-twang."
Get your tickets for the show!
Feeling a little more artsy! Missoula is always in to bring out the artist side of their locals!
It is Adult Night at Hearts Afire at 5:00 p.m.! Make it a girl's night out for First Friday or a First Friday date night with your love, and fill your shelf with a masterpiece made by you!
Hearts Afire will be spending the evening firing up the night with some painted pottery, glass fusing, and if you are feeling the cooler side, canvas painting!
Classes run from 5:00 p.m. to 8:00 p.m. The cost does vary from project to project, but ranges from $10 and up. Hearts Afire is a B.Y.O.B., if you need a little liquid inspiration.
Check out this Adult Night and future events!
More brush strokes and pottery molding can also be found at the Create Art Bar, Missoula's only DIY bar!
Walk on in for their First Friday fun and enjoy their full menu of projects to select from, and enjoy some craft cocktails.

Open from 3:00 p.m. to 9:00 p.m, with project pricing from $10.00 and up!
Check out all their events and cocktails!
Tying the Knot
January 8; 11:00 a.m. to 4:00 p.m.; Cost = Free
If you and your significant other are tying the knot in 2023, you might want to head over to the Hilton Garden Inn for the 35th Annual Missoula Wedding Fair.
This is a one-stop shop for meeting local vendors and booking, or setting up appointments with, some of Missoula's top wedding professionals.
You will be able to chat with photographers, sample some treats from the local caterers and meet DJs.
Don't forget to treat yourself and take advantage of some of the local salons and beauty gurus that will be there!
You can also put your name in to win some awesome prizes provided by the vendors to make your wedding day even better!
Check out the vendor map and take a virtual tour!
Winter Activities
The snow has covered the streets and mountains of the Bitterroot Valley and Missoulians couldn't be more thrilled about it!
Missoula offers endless winter fun and activities around town, or take a day- trip drive to enjoy winter's fresh powder!
Missoula's Snowbowl
Cost = An all-day pass to glide down Missoula's Big Sky peak mountain ranges from $28, or $22 for a half day.
Missoula's Snowbowl is now open for the winter season!
There are tons of events going on up on the Big Sky Peak and you can find a list of the upcoming events here!
Lost Trail Ski Resort
Cost = Lift tickets are $48 for a full day, or $44 for half; Kids 5 and under ski for free!
If you are up for a beautiful drive down the Bitterroot Valley (about an hour and a half from Missoula), head over to the city of Sula and experience Montana's Lost Trail Ski Resort!
Lift tickets do not include the rental pricing for equipment if needed. Rental prices will range from $10 to $60, depending on what each individual needs.
Glacier Ice Rink
Cost = Regular admission is $7.00; rental skates are $3.00 – For all other pricing, visit their website
Keeping the fun in Missoula, the Glacier Ice Rink is open for public skating, figure skating and hockey!
Farmers' Market
Every Saturday during these chilly months (until April), Missoula's local Farmers' Market has relocated to the Southgate Mall next to Scheels from 9:00 a.m. to 3:00 p.m.
The Missoula Valley Winter Market features 30-plus vendors selling their produce and homemade goods.
Check out other events going on at the Southgate Mall here.
Hot Springs
Get out and hike to some local hot springs located just outside of Missoula!
Jerry Johnson Hot Springs is an easy 2.6 mile trail just outside of Lolo. It's a popular local hotspot to stay warm on these brisk, winter days.
This area has three natural hot springs that can hold up to 6 to 8 people – no local is afraid to share with a stranger down to enjoy the outdoors.
The hot springs can be soaked in all year round, but it's best when the snow is covering the rock-walled pools and snowflakes are falling!
Just 15 minutes up the road from Jerry Johnson is Weir Creek Hot Springs. You will catch locals heading this direction if the Jerry Johnson springs are a little too full.
Weir Creek is less than a mile trek in and out from the trailhead and has two pools.
The main pool, which overlooks the creek below, can hold up to 10 people and temperatures range from 100 to 105 degrees.
Both hot springs are free, just the cost of the gas, snacks and beverages you bring.
*Don't be shocked if you see a little skin, as clothing is considered optional!
**Remember, always pack out what you pack in. Also, all trails are considered icy, so please hike with caution.
Cultural Events
Rocky Mountain Ballet Theatre
January 13; 7:30 p.m.; Located at the George and Jane Dennison Theatre; Cost = $25.00 to $95.00.
For ticket information, visit the GrizTix website.
Want to get your ballet fix? Check out Rocky Mountain Ballet at their Ballet Beyond Borders Gala event!

The Ballet Beyond Borders is a cultural and educational festival that presents all dance forms, from classical ballet to hip-hop, contemporary choreography, Folkloric and more!
Enjoy international stars and the Ballet Beyond Borders winners as they perform for the 9th Annual Ballet Beyond Boards Gala.
Missoula Event Center
January 21-22; 4 p.m. to 2 a.m.; Cost = Free (plus donations)
Check out the SnowGlo Winter Festival at the Cymatic Event Center to benefit Missoula's unhoused population.

This family friendly event will serve soup and hot chocolate, and will have a blanket/coat drive.
Sledding and ice sculpting competitions, along with kid's activities, will also be offered!
Check out the local vendors while enjoying music from local DJs, and aerial and fire spinning performances!
From First Friday events to wedding exhibitions, hiking, hot springs, skiing, ice skating, ballet performances and more, Missoula is THE place to be this January (and always!). What events will you participate in? Let us know by following @trendingnorthwestmag
Terran Wimberly
Terran Wimberly was raised in Eastern Montana, but now calls Western Montana, specifically Missoula, home.
She's an avid dog lover who enjoys traveling and trying new foods and beverages. Terran brings her camera along on all her adventures, and is honing her photography skills while still trying to live in the moment.
Determinedly driven by a tenacious stubbornness with a dash of impatience and spontaneity, Terran counts herself beyond fortunate to have experienced more in the past two decades than her younger self would have ever thought imaginable or possible.