10 Books To Help You Escape This Winter
It's that blue, blustery time of year. Summer came and went in a golden haze. The crunchy yellow and red leaves of fall are now dusted with snow.
Life continues to pick up speed at a breakneck pace and our souls pant for rest until we cry mercy. How do you find rest? How do you hop off the perpetual carnival ride?
Are you still reading?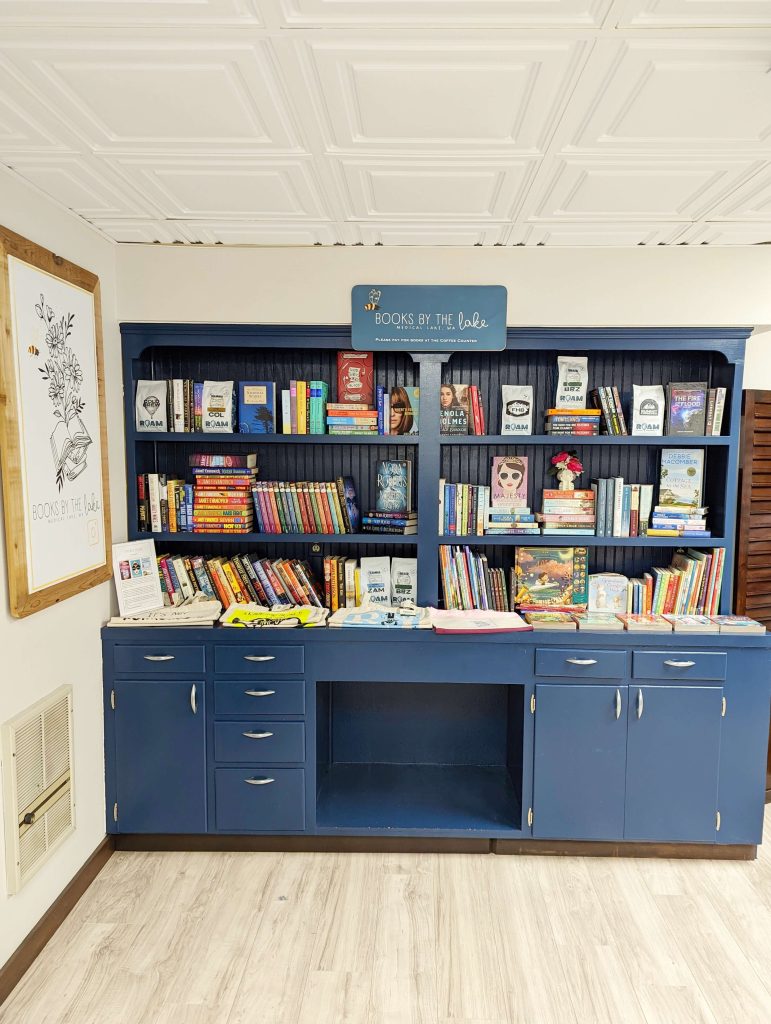 From the time we are children, we are encouraged to read in the summer. Libraries and bookstores alike promote summer reading programs and incentivize them with coupons for free goods or a free book (I'm here for it! Who doesn't want a FREE book?).
But what happens when summer is over?
So I ask you again, are you still reading?
During winter in the Pacific Northwest the winter seems to drag on. Inevitably we reach those weeks where the sunshine has taken sabbatical and we yearn for sunny beach days with a slight breeze fluttering through our hair, car trips on back roads with the windows down (hand out the window), dinner out on the patio in the heat with a cold cocktail in our hand (Glass sweating. Pits sweating. It's a flip on which is sweating more).
When you pick up a book, it's an opportunity to cheaply vacation from the comfort of your own home; to become someone else, to live a different life, to live through situations you've never experienced or thought of.
During this time of year, we go, go, go and push ourselves to the brink of burnout with both self-imposed and other-imposed obligations.
Cue winter reading in front of a warm fire, wearing ugly winter socks you wouldn't be caught dead in, piping hot eggnog chai tea in one hand, and your next favorite book in the other.
As the Owner of Books by the Lake in Medical Lake, Wash., I love nothing more than discussing books.
From the time I could read, you'd find me cozily buried inside a book. I carry a book everywhere I go, just in case an opportunity presents itself. If I don't have time to sit and read, I listen to an audiobook.
It turns out there are a lot of moments during the week where I'm doing mindless tasks that are made infinitely more interesting if I'm slightly entertained; driving, laundry, dishes, weight-lifting, sweeping, mopping, walking; just to name a few.
Whether you're a habitual reader like myself, or trying to fall in love with the written word, here are 10 books to help you escape this winter and remember that reading is a year-round vacation waiting to be discovered.
10 Books to Help You Escape Winter Blues
"Butcher, Baker, Candlestick Taker" – By Patricia Meredith (Spokane Author)
Set in the Gilded Age of Spokane, Archie Prescot has traveled across the country to design the now-iconic Spokane clock tower for the new Great Northern Railroad Depot.
When his talent for creating unique clock chimes connects him with a local patroness, he is thrilled, until she is discovered dead in the workshop of his new colleague.

Her grand home on the South Hill provides ample suspects as Archie works with his lodgers, Detective Carew and his twin brother, to prove his fellow inventor and himself innocent of the crime.
While on the hunt for the murderer, romance crops up when a young lady crosses his path with a mysterious past of her own.
Six intersecting storylines create a cohesive look at a convoluted murder that will require all points of view to discover the truth.
"One Woman's War" – By Christine Wells
From the author of "Sisters of the Resistance" comes the story of WWII British Naval Intelligence officer, Victoire Bennett, the real-life inspiration for the James Bond character Miss Moneypenny.
Bennett's international covert operation is put in jeopardy when a volatile socialite and Austrian double agent threatens to expose the mission to German High Command.
Alaskan Holiday – By Debbie Macomber (Washington Author)
Before beginning her dream job as a sous chef in one of Seattle's hottest new restaurants, Josie Avery takes a summer position cooking at a lakeside lodge in the remote Alaskan town of Ponder.
Josie falls for the rustic charms of the local community, including Jack Corcoran, the crotchety keeper of Ponder's famed sourdough starter, and, in particular, the quiet and intense Palmer Saxon, a famed master swordsmith.

Josie and Palmer become close during the long Alaskan summer days, but Josie knows that, come fall, she'll be returning to reality and the career she's worked so hard for.
Palmer, on the other hand, would like nothing better than to make Josie his wife and to keep her in Ponder. But Josie can't imagine abandoning her mother back in the Emerald City and sacrificing her career to stay in this isolated town, not even for a man she's quickly coming to love.

Fate has other plans…
"The Hunt for Red October" – By Tom Clancy
Somewhere under the freezing Atlantic, a Soviet sub commander has just made a fateful decision. The Red October is heading west.
The Americans want her. The Russians want her back. The chase for the highly advanced nuclear submarine is on – and there's only one man who can find her…
Brilliant CIA analyst Jack Ryan has little interest in fieldwork, but when covert photographs of Red October land on his desk, Ryan soon finds himself in the middle of a high-stakes game of hide-and-seek played by two world powers – a game that could end in all-out war.
"The Thursday Murder Club" – By Richard Osman
In a peaceful retirement village, four unlikely friends meet weekly in the Jigsaw Room to discuss unsolved crimes; together, they call themselves the Thursday Murder Club.
When a local developer is found dead with a mysterious photograph left next to the body, the Thursday Murder Club suddenly finds themselves in the middle of their first live case.
As the bodies begin to pile up, can our unorthodox but brilliant gang catch the killer, before it's too late?
"Where'd You Go, Bernadette" – By Maria Semple
Bernadette Fox is notorious. To her Microsoft-guru husband, she's a fearlessly opinionated partner; to fellow private-school mothers in Seattle, she's a disgrace; to design mavens, she's a revolutionary architect, and to 15-year-old Bee, she is a best friend and, simply, Mom.
Then Bernadette disappears. It began when Bee aced her report card and claimed her promised reward: a family trip to Antarctica.
But Bernadette's intensifying allergy to Seattle – and people in general – has made her so agoraphobic that a virtual assistant in India now runs her most basic errands. A trip to the end of the earth is problematic.
To find her mother, Bee compiles email messages, official documents, secret correspondence – creating a compulsively readable and touching novel about misplaced genius and a mother and daughter's role in an absurd world.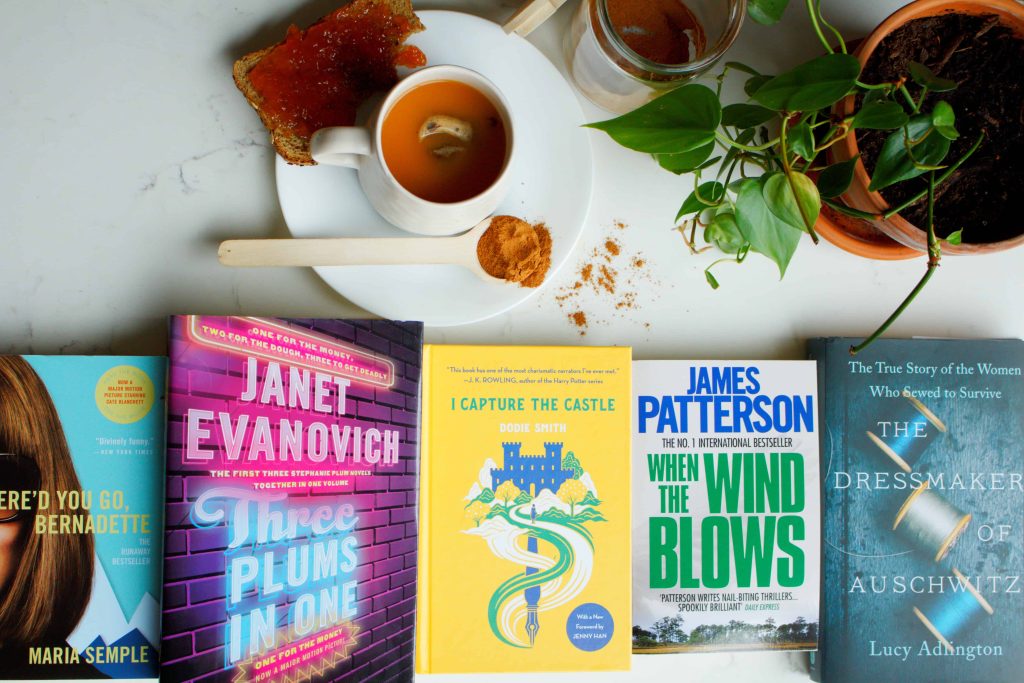 "Three Plums in One: One for the Money, Two for the Dough, Three to Get Deadly" – By Janet Evanovich
One for the Money: Stephanie's all grown up and out on her own, living five miles from Mom and Dad and doing her best to sever the world's longest umbilical cord.
Her mother is a meddler and her grandmother is a few cans short of a case. Out of work and out of money, Stephanie blackmails her bail-bondsman cousin Vinnie into giving her a try as an apprehension agent.
Stephanie knows zilch about the job requirements, but she figures her new pal, el-primo bounty hunter Ranger, can teach her what it takes to catch a crook.
Her first assignment: Nail Joe Morelli, a former vice cop on the run from a charge of murder one.
Morelli's the inamorato who charmed Stephanie out of her virginity at age sixteen. There's still powerful chemistry between them, so the chase is interesting.
Two for the Dough: Stephanie takes to the mean streets of Trenton, armed with attitude (not to mention stun guns and defense sprays), to find Kenny Mancuso, who recently shot his best friend and is on the run.
Aided by the enigmatic Ranger, who knows a thing or two about bounty hunting, and by her irrepressible Grandma Mazur, Stephanie forms a shaky alliance with her favorite cop, Joe Morelli, for a tumultuous chase through back alleys and Grandma's favorite funeral parlors.

Three to Get Deadly: Stephanie is having a bad hair day – for the entire month of January. She's looking for Mo Bedemier, Trenton's most beloved citizen, who was charged with carrying concealed and skipped bail.
To help her, she's got Lula, a former hooker turned file clerk. Lula's itching to lock up a crook in the trunk of her car.
And Morelli, the cop with the slow-burning smile, is acting polite, even after Stephanie finds more bodies than the Trenton PD has seen in years. That's a bad sign for sure.
"I Capture the Castle" – By Dodie Smith
In this coming-of-age story, Dodie Smith introduces the visionary and eccentric character of 17-year-old Cassandra Mortmain.
The youngest daughter in a family of impoverished artists, it is her imagination and writing that takes us away from the ramshackle old English castle where they live, and towards an intriguing tale of husband-hunting and light-hearted sibling rivalry.
With the arrival of their new landlords, the impossibly handsome and wealthy American brothers, Neil and Simon Cotton, the Mortmains are roused from their stupor and moved to action.
Despite developing feelings for the younger of the two brothers, Cassandra's beautiful sister, Rose, plots to marry the eldest heir in a desperate attempt to escape the poverty which surrounds her.
When Cassandra finds herself falling in love for the very first time with the same man as her sister, she explores her mixed emotions through her writing, making this a story which revels in irony and ambiguity.
"When the Winds Blow" – By James Patterson
Frannie O'Neill is a young and talented veterinarian living in Colorado. Plagued by the mysterious murder of her husband, David, a local doctor, Frannie throws herself into her work.
It is not long before another bizarre murder occurs, and Kit Harrison, a troubled and unconventional FBI agent, arrives on her doorstep.
Late one night, near the woods of her animal hospital, Frannie stumbles upon a strange, astonishing phenomenon that will change the course of her life forever…
Her name is Max.
With breathtaking energy, 11-year-old Max leads Frannie and Kit to uncover one of the most diabolical and inhuman plots of modern science.
"When the Wind Blows" is as unique a story as has ever been told, filled with suspense and passion.
"The Dressmakers of Auschwitz" – By Luch Adlington
At the height of the Holocaust, 25 young inmates of the infamous Auschwitz-Birkenau concentration camp — mainly Jewish women and girls — were selected to design, cut and sew beautiful fashions for elite Nazi women in a dedicated salon.
It was work that they hoped would spare them from the gas chambers.
This fashion workshop — called the Upper Tailoring Studio — was established by Hedwig Höss, the camp commandant's wife, and patronized by the wives of SS guards and officers.
Here, the dressmakers produced high-quality garments for SS social functions in Auschwitz, and for ladies from Nazi Berlin's upper crust.
Books for those Cold Winter Mornings, Evenings, and Every Time in Between!
The American novelist, George R.R. Martin once said, "A reader lives a thousand lives before he dies… The man who never reads lives only one."
Go and get started living a thousand lives. Unravel murder with Detective Carew, spy with Paddy Bennett the real Miss Moneypenny, or discover love in Alaska. The only way you could go wrong is to live only one life.
I'd love to discuss this set of recommended books, or any other books you may be interested in learning more about. You can follow me on @booksbythelake for all new updates on what I'm reading, and what's happening in my store!
Do you have a favorite winter read? Let us know in the comments!
Lexi Garr
A Pacific Northwest native, Lexi was born on the west side, but was transplanted to Idaho at a young age. She spent her childhood years camping, hiking and enjoying the tranquility of her family's cabin on the Selway River, cultivating an appreciation of nature and the art of being still. It was here that she learned to covet quiet moments with a good book, accompanied by the sound of a rushing river and birds twittering about.
Now she can be found cramming reading into every stolen nook and cranny of time in her life – between stocking bookshelves at her bookshop in Medical Lake and spearheading the marketing for her family's winery in Lewiston, Idaho.