Wherefore Art Thou Customer Service?
Dear Micro Business Owner
I've noticed good customer service seems to have disappeared these days. Sales associates are aloof or even rude. Service providers don't show up when they say they will, forget appointments altogether, or keep customers waiting long after the appointment time has passed (hello, health care providers…).
Support over the phone is impossible when you can't even understand the person on the other end, if you can even find a phone number to call. Regulations, laws, corporate policies, automation, and focus on the bottom line have taken humanity out of service.
When I encounter excellent customer service, I take notice, and it's rewarded. I'm fiercely loyal to businesses who serve me well and treat me like a valued customer. If a restaurant offers impeccable service, I tip well and visit often. When I find a hairdresser, aesthetician, dentist, housekeeper, or handyman who takes good care of me, I tell all my friends. And I'm not alone.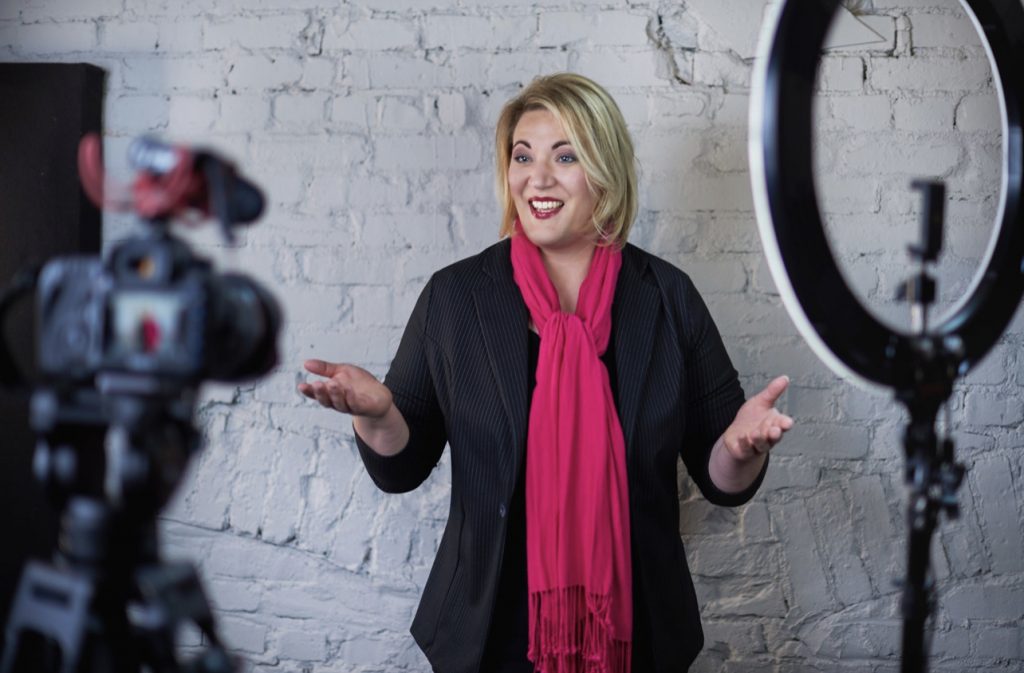 Poor customer service is damaging to your brand and reputation. As a micro-business, offering exceptional customer service is what will set you apart from the rest and allow you to charge sustainable prices instead of falling prey to the undercutting race to rock bottom prices only big box stores can maintain. Offering an amazing experience is one of the keys to creating–and sustaining–a profitable, long-standing business.
Here are a few key areas you can focus on to create a reputation for excellent customer service, loyal fans and advocates.
Physical Environment
If you have a brick and mortar location, what's the physical experience like for your customers when they visit your establishment? From the parking situation to the storefront appearance to the ambiance inside–is it clean (especially the restrooms)? Organized, delightfully decorated? What sounds, scents, and lighting do your customers experience?
Greeting
Whether you're servicing your customers in person, on the phone or through chats, how are they greeted? Acknowledge them right away, even if there's a wait. My family and I recently stood in the foyer of a restaurant for twenty minutes with multiple servers and hosts walking by without a single acknowledgement of our existence. Not even a smile or look in the eye. We would have left except there weren't any other options in our particular situation.
A simple, "Welcome. We'll be with you soon." would have taken five seconds and drastically improved my impression of the place.
Efficient Service
If there are long waits or your process for onboarding clients is clunky, confusing, or time consuming, there's a problem with your process and it's likely losing you customers. Just because there's a standard in your industry of insufficiency doesn't mean you have to be complacent with it.
When I lived in Seattle and was expecting my first baby, the OB/GYN office I chose never had any waiting time. When you checked in, they immediately took you to an exam room and the appointments began and ended on time. This is unheard of in the medical industry. Birthing centers in the Seattle area are highly competitive and this place was hard to get into because of its reputation for an excellent experience. The amenities at the hospital were outstanding. This place had loyal clients and more referrals than they knew what to do with.
Inefficiency in onboarding or inquiring is one of my biggest pet peeves. If I have to enter the same information on forms more than once, I'm annoyed. Why do I have to write out my insurance information and give you my card to scan? If online forms on your website aren't working or your site isn't mobile friendly, I'm out! Businesses who have found solutions to make these things easier are winning.
User Friendly Website
For online businesses or services booked online, make sure navigating your website is a no brainer. It should be quick to load, have easy-to-find contact information, and clearly communicate how you serve your customers. Walk them through the steps of your process. Make it easy for them to hire you.
Put your pricing on your website or at least an idea of what they can expect to spend. Don't make them hunt around for this.
Make it easy for them to book an appointment or schedule a call with you online. There are multiple softwares that make this automated and easy for you.
Show up with Integrity
One of the best things you can do to offer great service is do what you said you were going to do, when you said you would do it. This includes showing up on time, meeting deadlines, following through on commitments, and helping them get the results they paid you for.
If something goes wrong, acknowledge your mistake and do everything you can to fix it. As a business owner, I've dropped the ball a few times and it feels horrible, even if it's just being late to an appointment. But being humble, apologizing, and going the extra mile to make it better is part of excellent customer service. People are forgiving and just want an acknowledgement that you take responsibility for the mistake.
Own your Expertise
As a designer and professional communicator, I've often had to choose between telling my clients their idea stinks and won't help them reach their goals or going with whatever they want in order to avoid feeling bad about telling them what I really think. I've learned that not offering my expertise is a massive disservice to my clients. They hired me for my expertise and I owe it to them to gently guide them toward the best solution. Many have thanked me after their new brands were created for not running with their ideas, because the final result was infinitely better.
Don't shy away from offering your expertise. You can do this without arrogance, with your client's best interest at heart. They will thank you later, and send all their friends to you.
A Culture of Service
The root of great customer service comes from the heart. When your main goal is to best serve others, you'll find so many ways to accommodate them, making your service more and more valuable. If you have employees, do whatever you can to create a culture of service and get your staff on board with loving your clients and treating them like they would treat a royal guest or beloved friend.
I challenge you, Micro-Business Owner, to take an inventory of your customer experience. What can you improve? How can you collect suggestions from your customers for ongoing improvement? You can do this! I'm rooting for you.
Customer service is part of the my 6 Steps to Scale Your Business Without Stress program, launching in fall 2022. To join the waitlist, visit the 6 Steps Waitlist here.
Tanya Goodall Smith
Tanya Goodall Smith is a branding expert, founder of WorkStory Creative, and a certified personal branding strategist for Brand Builder's Group. She's worked with hundreds of international brands and micro-businesses to develop and improve their brand assets. She served on the board of the National Association of Women Business Owners and was a finalist in the Maria Sharapova Women's Entrepreneur program. She has a degree in Visual Communications from the Fashion Institute of Design and Merchandising and her expertise has been featured in dozens of leading industry publications and podcasts around the globe. Learn more at ​​workstorycreative.com.