Dream Destination: Orcas Island
Once you board the ferry bound for Orcas Island, you can feel the stress evaporate into thin air, carried away by the strong winds on the deck. For those who haven't taken advantage of Washington's sophisticated ferry system, it may feel overwhelming getting booked and loaded, but once you've made the leap, it is as easy as booking a flight. The alternate benefit, though, is that the journey is as epically beautiful as the destination.

Getting to Orcas Island
The San Juan Islands are a place that calls you from the moment you arrive until your next trip. From the friendly, laidback island attitude (being in the middle of the ocean makes you patient, I think) to the unadulterated majesty of every corner of these distinct destinations in Washington. In addition to the charm of the scenery, the inhabitants of Orcas Island are mindful about the environment they have been entrusted with. I noticed everyone I encountered seemed particularly geared toward sustainability, as everything they do has such a profound effect on their closed ecosystem.
I booked my trip to Orcas Island a few months in advance to sneak in before the heavy tourist season inundated this little treasure, and it gave me plenty of time to research all my options for attractions while on the island. It recently made the list of the New York Times' "52 Places to Go" in the world, and is a secret favorite of people from all over the globe. From world-class dining to soaring virgin forests to endless miles of pristine coastline, this particular island really has hospitality and adventure dialed in.
Places to Stay on Orcas Island
I stayed at the Outlook Inn, which has a unique history on the island. Originally founded by early island settlers in 1888, it has been meticulously kept and beautifully renovated over its years of service to include indulgent and ultra-modern suites overlooking the ocean.
TRAVEL ADVISOR recommendation
Carlie Lee of Fora Travel
Looking for a travel advisor who knows how to combine fun with relaxation? TNW highly recommends travel advisor (and TNW contributor) Carlie Lee to help you plan your best trip ever, whether it's to Palm Springs or somewhere else!
I opted for a room that would have ample space for my son and I, who was delighted to get some alone time with mom. The room we settled into upon arriving had two queen beds and a trundle, which would make it ideal for the whole family or a group of friends to get away together. It was light, bright and cheerful with details that show off island hospitality and sensibility–including plenty of natural finishes.
For rooms with a more sophisticated, modern polish (ideal for a romantic getaway), I recommend the exclusive Water's Edge Suites that boast stunning views of Fishing Bay, Indian Island and have beach access. These gorgeous bayview rooms are designed to provide the ultimate relaxing experience, from the soft finishes to the luxurious amenities to the sounds and sights of the ocean below.
Things to Do on Orcas Island
There is no shortage of activities to do on Orcas Island in the summer. I'm a big fan of vacations where there is little planned and the itinerary leaves plenty of room for the imagination, and this trip was ideal for exploring.
Our list of things to do on Orcas Island included visiting local parks! We started our adventure by grabbing some snacks and freshly pressed juice to go at Wild Island, just up the road from the hotel in Eastsound, and tucked them away in the cooler.
According to every local, our priority destination needed to be Moran State Park, and I'm very glad we listened. The drive was harrowing and longer than expected, I'll admit, but the resulting view was worth every twist and turn.
When you get to the top of Mount Constitution, don't miss the historic fort. Not only is it fascinating to tour and learn about the history of the early inhabitants of the island with a pioneering spirit, but it's also one of the most breathtaking views I have had the pleasure of seeing in the Northwest. Panoramic views of a vibrant gradient of blue ocean below framed by ancient pines and clouds makes for a particularly memorable photo op–it's something you'll want to tuck away into your heart as well as your camera. The fire lookout and observation tower is a must-climb, too.
There is no shortage of scenic hikes throughout Moran State Park, either. Be sure to bring along some picnic goodies and find a spot that speaks to you so that you can fully immerse yourself in the pristine wilderness. Once you're out there it's quite a drive back to "civilization", so it pays to plan ahead.
While we were on the road, we came across the Orcas Island Artworks Gallery, which houses a prolific number of local artists whose works are as varied as the individuals themselves. From impressionist-style paintings of the island to charming, detailed sculptures of sea otters to innovative ceramic vessels from scientists-turned-social-media-sensations Forest Ceramic Co. (you can order these online, too) to hand-carved wood trays, mirrors and bowls, there is something for everyone at this tucked-away destination that you shouldn't miss, even if you're just window shopping.
If you're looking for more activities around Orcas Island, head to Eastsound. There you can visit the official studio of Forest Ceramic Co.; it's worth a dedicated stop all on its own. I ended up getting to interview the owner all about his processes, which he has invented and perfected.
I couldn't in good faith tell you about the adventures to have on Orcas Island without mentioning our favorite part of the trip, Orca watching with San Juan Excursions! Although you aren't guaranteed to see whales on every trip, they do guarantee that if you don't, you get another trip for free.
I'd recommend reserving early in your stay just in case you miss out, but rest assured, the crew is very skilled in communicating with all of the boats nearby to get you in prime viewing locations for wildlife of the region, including the elusive whales. We lived our "Free Willy" dreams in real life, and it was worth every penny of the tour. We also saw sea lions, porpoises, and bald eagles on our four-hour trip.
Pro tip: set aside plenty of time to get there, get set up, and bring snacks, drinks and layers of clothing to keep you warm. The roof is windy and cold, and although people clamored to get a seat on top, those of us who made it up there ended up regretting it. If you want to see a video of our whole adventure (spoiler alert: we did get to see Orcas!) – check out my Instagram Stories highlight here.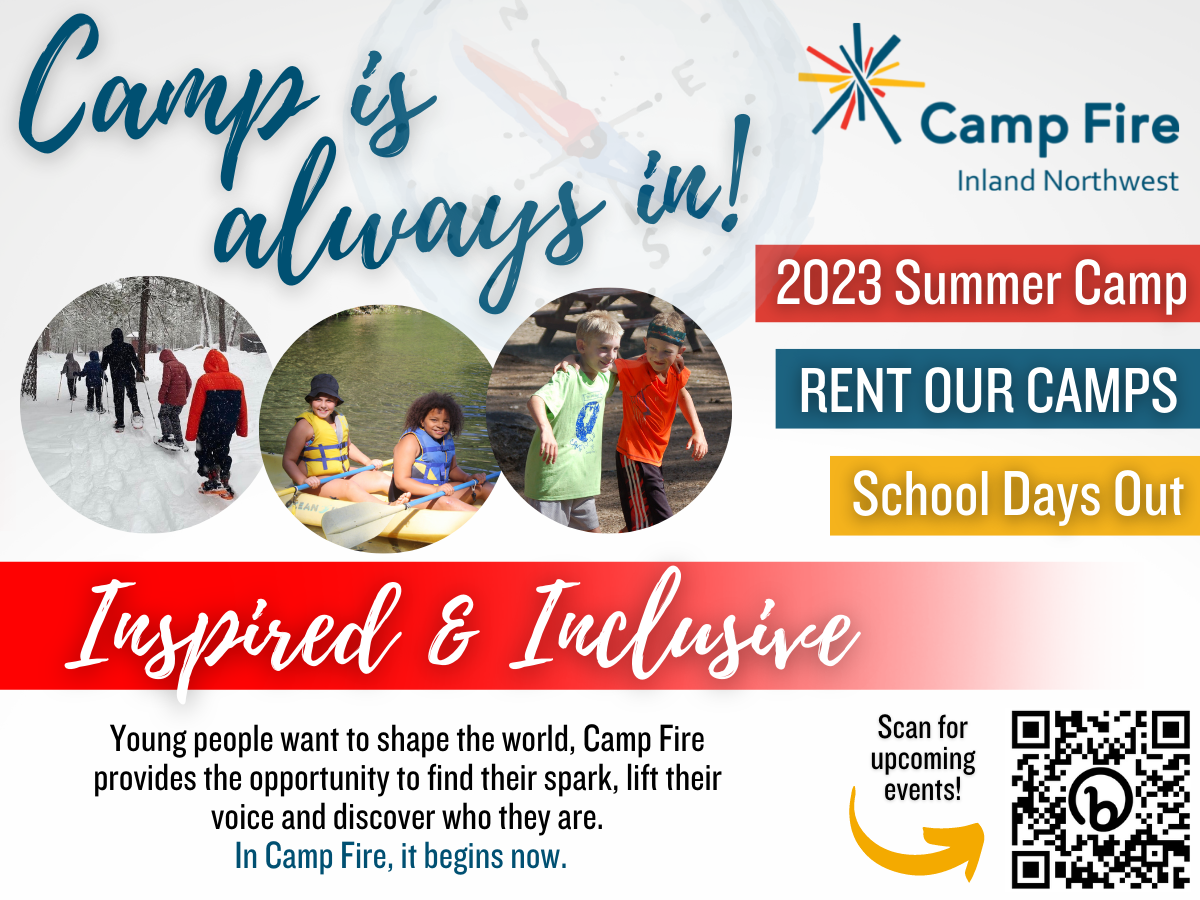 Where to Eat on Orcas Island
This is a trip where you can look at a map, close your eyes and throw a dart and find good food no matter where it lands. We had a series of delightful experiences, none of which were planned.
Near the gallery we saw a sign for oysters, and of course I couldn't resist stopping. It was one of the happiest accidents of our trip. Buck Bay Shellfish Farm has a casual atmosphere that is whimsically decorated with plentiful items rescued from the sea, and is a counter-service spot that locals and visitors alike adore. You can order the shellfish grown and harvested steps away from the restaurant (which is overlooking the bay near a private residence) and sink your teeth into house specialties like hot halibut sliders, dungeness crab mac and cheese, and of course, oysters by the dozen or half-dozen served with a light, refreshing mignonette. Grab a beer or two and linger.
Another notable spot for a meal is the wildly popular Mijitas in Eastsound. There is a ton of patio dining available and the ambiance can't be beat, whether you're with the family or on a date. I ordered their signature dungeness crab guacamole and spicy beef short ribs that are slow-braised and have an unctuous blackberry mole. They serve it with creamy poblano rajas, Mexican rice, toasted pepitas, and queso fresco for brightness. Be sure to get a reservation, because this hotspot fills up fast.
Another notable dinner spot is Kingfish, built in 1902 with gorgeous old-growth fir beams and accented by candlelight. Owners Raymond and Holly Southern continue to bring their unique brand of hospitality and delectable dining to the table every day. It's an experience that you won't soon forget, filled with thoughtful details from the beginning of the meal to the end, each course crafted with sensory delight in mind.
As the weather is still a bit chilly in May, we still craved comfort, and Kingfish Inn at Westsound delivered in spades. From the complimentary savory Madelines to the main courses developed with the freshest seasonal ingredients, you will be surprised by the finesse in the chef's thoughtful use of each ingredient. I particularly enjoyed the fried halloumi with grilled lemon and arugula salad, as well as the hearty Duroc pork chop with sauteed cabbage and bacon.
The restaurant is housed in the historic inn that is another option to stay while you are on the island, and it happens to be at the junction of two scenic byways overlooking the West Sound. Nearby you can gain access to the hiking trails at Turtleback Mountain and enjoy wine tasting in Crow Valley.
For breakfast, we were huge fans of both the New Leaf Cafe at the hotel, and Island Skillet, each for very different experiences. New Leaf Cafe has exceptional service, and enjoying the view from the big windows in the historic main building of the hotel set the tone, while the food was equally refined. We could only snag a reservation for the last day of our stay, so next time I'd be certain to book my spot earlier. At Island Skillet, the vibe is decidedly casual and you are served in the order that you get your ticket into the kitchen. They have an impressive hot sauce collection to delight the spice aficionados out there, and big, hearty portions to satisfy even the hungriest appetite.
After getting to spend just a couple of fleeting days on the island, it worked its way into the recesses of my weary soul, providing nostalgic experiences reminiscent of a time long-past. The Orcas Island residents have mastered the art of slow living, and I long to continue to learn from the experiences I am yet to have in this jewel on the crown of the San Juans.
Erin Peterson, Editor-In-Chief
Erin Peterson grew up in Post Falls, Idaho and became a professionally certified educator – earning the Provost's Award for academic achievement and community service from Lewis-Clark State College. Now she is an award-winning local influencer, podcaster and digital strategy educator with a passion for equity and inclusion. Erin has been published and featured in a wide variety of local publications including the Spokesman Review, The Inlander, and has served as an editor at Spokane Coeur d'Alene Living magazine. If you want to learn more about how she is making an impact right here in the Northwest, give her a follow on Instagram at @trending.northwest or Trending Northwest on Facebook.