5 Best Spots for Unique Cocktails in Seattle
What pairs well with rainy Seattle weather? Strong and tasty cocktails. Perfectly crafted cocktails are easy to come by in Seattle. But narrowing down what and where to drink can be tough when there are so many excellent options – where can you find unique cocktails in Seattle?!
I'm a local Seattlelite who loves a good cocktail and finding the best places to enjoy them. I'll let you in on some stellar spots to check out when you're craving something tasty! Keep reading to find out exactly which unique cocktail joints you can enjoy through the rainy season and beyond.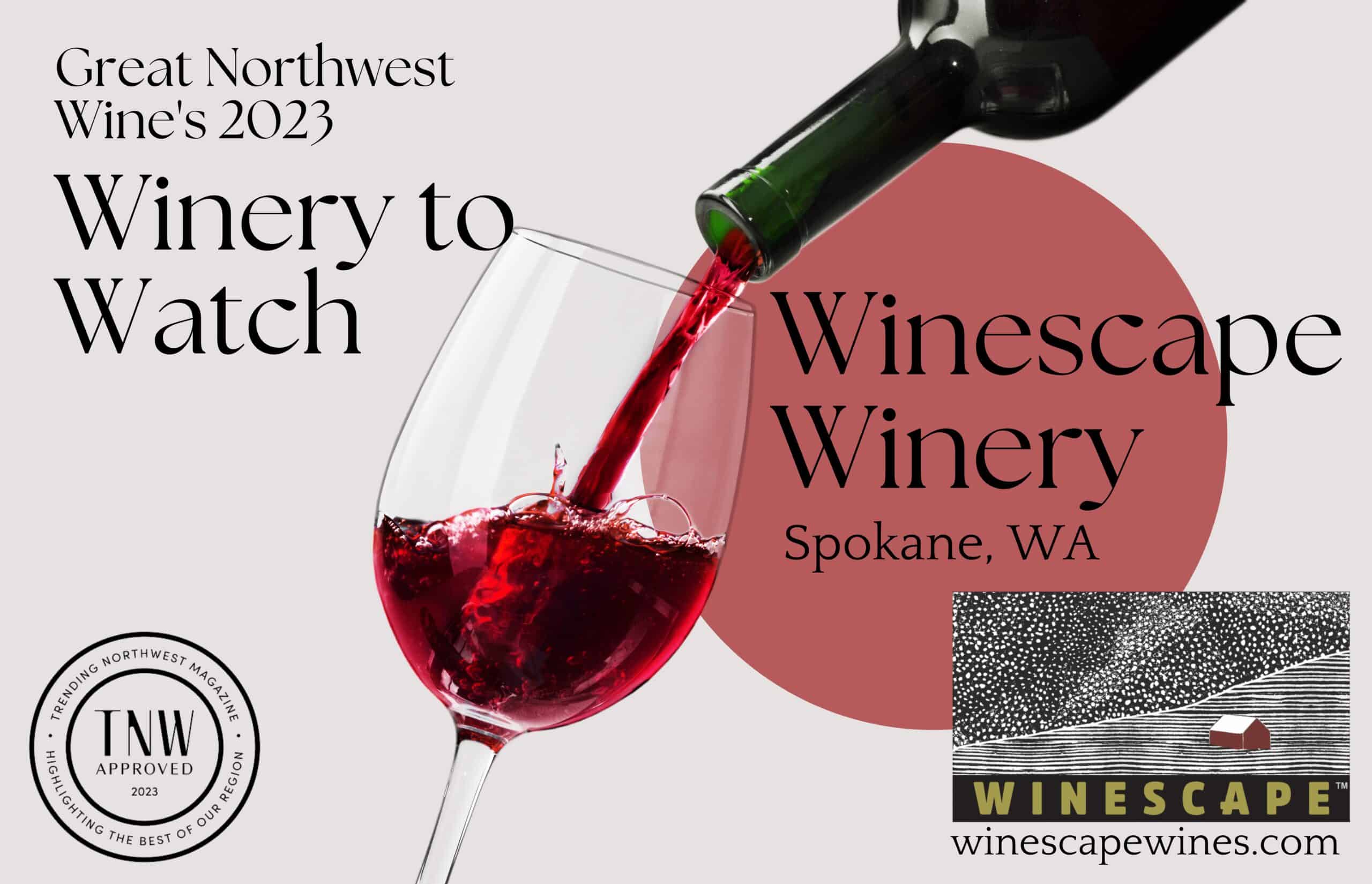 The Best Cocktails in Seattle
1) Inside Passage
What to Order: The One-Eyed Willy, The Four Boys
Price Range: $$$

Take a peek at the octopus on the ceiling!


This bar is all about fun presentations! A visit to Inside Passage is a journey to a quirky, tiki-inspired cocktail lounge.
Admire the eclectic, funky details when you step inside. Look up to see a massive octopus and several cute pufferfish suspended from the ceiling. Colorful, glowy lights and nautical pictures add to the fun atmosphere, along with their signature drinks, served in wonderfully unusual vessels. If you're looking for a cool place to take out-of-town friends, this is it.
While Inside Passage is certainly on the pricier side, it makes up for it with the details and quality of the drinks.
My husband and I got The Four Boys, and the One-Eyed Willy. Both drinks were delightfully tropical and sweet. The rice milk and Ube add a pleasant and almost savory taste to The Four Boys.
These are definitely some of the more unique cocktails in Seattle.


The Four Boys came in this adorable rice-cooker-like vessel.
Don't miss out on the food here, too! Everything looks and smells delicious! On our visit, we opted for snacks and dessert. The Yam & Taro Chips are absolutely addicting, but if you're craving something sweet, you must order the Bananas Foster.
Inside Passage is adjacent to the Rumba on Capitol Hill, which is also an amazing venue.
I do recommend making a reservation at Inside Passage before you go, however, so you don't have to grapple with a lengthy waitlist. Each reservation gives you 90 minutes at a table to enjoy all the offerings, which we found to be just the right amount of time to try everything we wanted.
2) Canon
What To Order: Campfire in Georgia, Canon's Cannon, I Don't Know: Surprise Me
Price Range: $$$
Canon may be Seattle's most well-known cocktail bar. If you're interested in the city's best, look no further than this staple in the Capitol Hill neighborhood.
You'll notice their spirit collection immediately when you walk in. Bottles line the walls, reaching all the way to high ceilings, filling every nook and cranny (and even doubling as decor in the restrooms). Canon is known for having the largest spirit collection in America!
Prepare for an elevated-cocktail experience in this elegant little bar. It may be small, but their menu is not. The extensive, 150+ page menu details every spirit you can try, but if you're just here for the cocktails, it's marginally easier to narrow down your choices.
Some of the most unique cocktails in Seattle are served right in Canon. Try the Campfire in Georgia if you want something smoky, unusual and over the top (in all the best ways). There's also the option to get Canon's Cannon, a classic choice which, yes, does come in a cannon-shaped vessel.
If you really can't decide, go with the "I Don't Know: Surprise Me!" for a drink that the bartender will make just for you. Whatever you order, watch the bartenders while they craft your drink. Their talent, skill, and passion is obvious. It makes the entire experience even better.
Keep in mind, the location is tiny, so this is not the place to bring a large group. The bar can only accommodate groups of four or fewer. And, because it's so well-known, it can get busy here. If you're desperate to go, reservations are smart. You'll pay a deposit for your reservation, but this goes toward your order.
3) The Alley
What To Order: French 75, New York Sour
Price Range: $$-$$$
The Alley is a West Seattle gem. Plush, velvet seating, exposed, brick-covered walls, and glass chandeliers transform this tiny spot into a cool, romantic speakeasy. The low lighting and intimate atmosphere set the mood. The only catch? You'll need to search for the door to get in.*
I love the surprise of this place. It's a splendid choice if you're looking for true prohibition-era cocktails faithfully remade.
Their extensive menu features the classics. You can get an old fashioned, sidecar, Manhattan and other drinks listed by historical era.
We loved their French 75. Get it with gin for a light, lemony and effervescent taste. Or go for the New York Sour, which has added creaminess from the egg white, and slightly more complex notes.
In addition to drinks, you can purchase sweet or savory bites like truffle fries, dumplings and French macrons.
Sunday is the best night to visit, because, starting around 8 p.m., you'll be treated to live jazz while you eat and drink.
The Alley is open from 5 p.m. until 2 a.m. on Fridays and Saturdays, and from 5 p.m. to midnight every other day.
Reservations are not required, but it can get busy on the weekends. I recommend getting there early so you can grab the seat you want and to see the speakeasy come alive around you.
*Having trouble finding the door? Try paying closer attention to the lockers!
4) The Hideout
What to Order: Hard to Say Goodbye, Because The Internet
Price Range: $$-$$$
The art is the first thing you'll notice when you walk into The Hideout. It fills the walls so the bar doubles as an art gallery. The paintings range from stunning to odd, with many pieces straddling the line between the two. They work incredibly well as conversation starters.
Need a place to grab a drink on your own? Want somewhere to go during the week for post-work cocktails? The Hideout is a great choice for all the above. While it can get loud, this isn't a particularly rowdy bar, so people craving a chiller environment will be right at home here.
The drinks served at this dark, moody establishment are tasty and creative. Try the Hard to Say Goodbye if you like strong and well-blended flavors. Go for the Because the Internet if you prefer something lighter and sweeter.
They don't serve their own food, but they allow you to bring in outside food. Luckily, there are plenty of options in the area to choose from, like pizza next door or teriyaki around the corner.
Before you leave, don't forget to grab a little souvenir to take with you. You'll get a polaroid if you order the Andy Warhol drink. You can also purchase one of the pieces from the wall (yep, some of those beauties are for sale).
5) The Velvet Elk
What to Order: Velvet Old Fashioned, Apple Dandy
Price Range: $$-$$$
The Velvet Elk feels a little like a secret. You'll have to venture out to Seattle's Mount Baker neighborhood to find this colorful, local haunt.
Vintage art and furniture, bright blue walls, plants, and plenty of other eclectic little details make The Velvet Elk an instantly inviting space. There's space to lounge around upstairs and downstairs, and luckily, there's not a bad seat in the house.
The drinks are as fun and creative as the decor. The Velvet old-fashioned is a twist on a classic. The Apple Dandy will steal your heart away. They even offer a decent selection of non-alcoholic cocktails for sober friends or designated drivers.
They have a collection of board games upstairs, as well as a zodiac vending machine to entertain yourself with.
If you get hungry, they serve a few light bites, including beef and vegan corn dogs, but you're also welcome to bring over food from Mioposto, a delicious pizza joint next door.
The fun atmosphere and cozy seating make this a good place to get together with friends, especially on a rainy day when the brightness inside will combat the outside gray.
Plan Your Visit to a Fun Seattle Bar Soon and Find Some Unique Cocktails in Seattle!
Whether you need a cool place to bring friends, an intimate venue for a date or a cozy hangout to unwind after work, Seattle's got you covered. These are some of the coolest, unique cocktail bars in Seattle. If you're looking for unique cocktails in Seattle, you'll definitely find them at places like Inside Passage, Canon and more.
Make sure to tag us on Instagram when you go to any of these fun cocktail bars in Seattle!
Chelsea Booker
Chelsea is a Seattle-based freelance writer with an adventurous spirit and a passion for all travel, whether it takes her across the globe or down the street. She enjoys writing about her trips, whipping up articles on health, wellness, and personal development, and working on her novel. When she's not traveling or writing, she's reading any fantasy book she can get her hands on, tending to her rapidly expanding houseplant collection, and honing her strategy skills so she can always beat her husband at board games.