Unleashing Innovation: Meet the Top 10 Innovative Businesses in the Inland Northwest
Growing up in Spokane, I've witnessed the city's business landscape undergo significant changes over the years. Spokane, as well as its neighboring town of Coeur d'Alene, holds a special place in my heart. Despite economic downturns, the Inland Northwest has persevered and embraced new opportunities.
I recall a moment during the 2008 market collapse when I overheard parents talking about their upcoming move out of Spokane due to what they saw as a lack of business opportunities. It was a sobering moment at Riverfront Park, surrounded by the remnants of Expo 74. However, things have since improved.
The Inland Northwest took matters into its own hands, creating new opportunities, funding programs, mentorships, and networking events to support entrepreneurs and locally-owned businesses. This hard work paid off in 2020, when Spokane was voted one of the top cities to start a business in by Inc. magazine, ranking #6 for entrepreneurship and #19 for early stage funding deals.
Throughout the region's economic resurgence, a strong focus was on supporting innovative businesses. North Idaho College's Maker Space, Eastern Washington University's entrepreneurship degrees and pitch competition, and programs from organizations such as Greater Spokane Inc, Ignite Northwest, and Sp3NW all contributed to getting innovative ideas off the ground.
As a result of this focus on innovation, there are numerous fabulous businesses in the region. I received nominations from readers of Trending Northwest Magazine, community members, and business leaders. I am excited to present the top innovative businesses in the Inland Northwest.
From Startups to Success Stories: Exploring the Inland Northwest's Most Innovative Businesses
Houdini Interactive
Houdini Interactive is a renowned software development and marketing company that specializes in creating unique and innovative experiences. The team, comprised of Matt Bogue, Tony Conti, and Penn Brownlee, offers a range of services, including Virtual Platforms, Experiential Marketing, Web Development, UX/UI Design, and Branding. Houdini is known for pushing the limits of what people believe could be created and regularly generates buzz with their projects. They have built several games and collaborate with other businesses to create one-of-a-kind experiences.
"Day in and day out, we get to try new things," Penn Brownlee explains. "It really is a new challenge every day, and we are regularly making things that haven't been made before. Pioneering the new tech era through digital marketing."
Houdini finds technical solutions to market brands in unique ways using multiple tech solutions and is always finding new and creative solutions for clients. Despite the challenge of selling ideas/projects that have never been done before, the team at Houdini is committed to creating magical experiences that captivate their audience and push the boundaries of what's possible. With their success track record and commitment to innovation, we have no doubt that Houdini will continue to create magical experiences for years to come.
Canopy Credit Union
Innovation can take many forms, including established businesses that adapt to the changing needs of their communities. Canopy Credit Union, formerly Spokane Federal Credit Union, has served the Inland Northwest since 1956. Under the leadership of Charlotte Nemec as President/CEO, Canopy Credit Union has embraced innovation to better serve its members and community.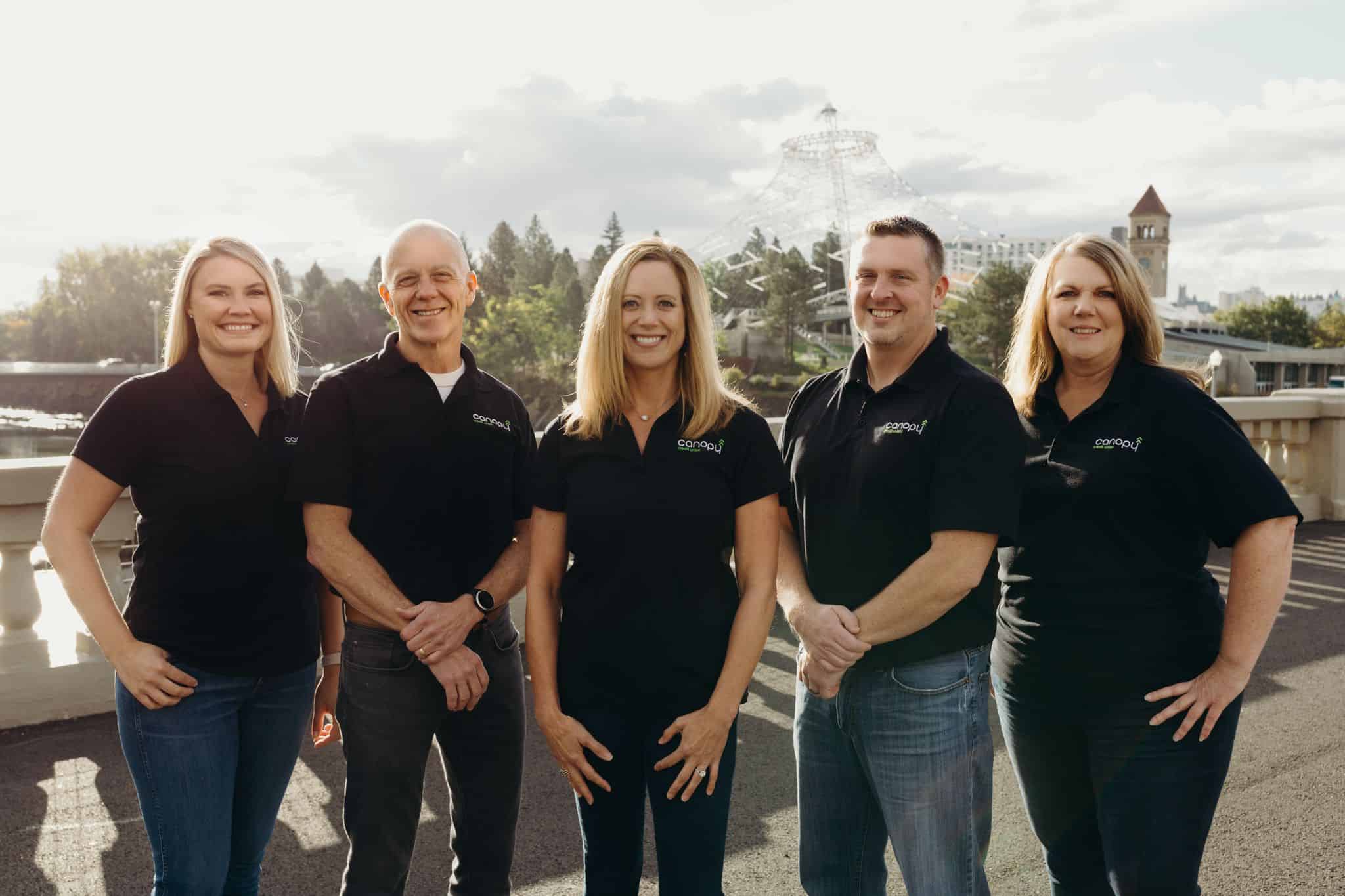 Charlotte Nemec explains, "Embracing creativity and innovation would propel Canopy forward to serve its members and the community more effectively." For Canopy, the driving force behind their innovation is inclusion. The credit union aims to create a healthier and happier community through financial inclusion. Nemec continues, "at Canopy, we come alongside those who are often underestimated and help them realize their full potential. In many ways, we are a cause disguised as a credit union."
Canopy Credit Union has three branches in Spokane, which are beautifully designed and staffed with welcoming professionals. The credit union employs 60 professionals in the greater Spokane area. In an effort to better serve members, Canopy Credit Union has also partnered with full-service coffee shops, which has helped create a unique community-oriented atmosphere. As a result of their commitment to innovation and community, Canopy Credit Union has received several accolades, including being named one of the best credit unions and best places to work for in the nation.
Critical Power Products and Services
In light of recent technological innovations, the need for reliable power is becoming stronger. Utility companies are faced with needing to manage supply and demand. During the summers, many utility companies are forced to leverage resources within the grid, leading to rolling blackouts and other measures. Many businesses, especially ones with data centers, rely on constant power. To keep up, these businesses must invest in backup power and data center cooling systems. And more industries use data centers than one might initially expect.
This is where Critical Power Products and Services comes in. Based in Post Falls, Idaho, Critical Power Products and Services is meeting this growing demand across multiple markets in the critical infrastructure industry. Critical Power Products and Services offers data center services and new, used, and refurbished standby backup Diesel/NG generators. They also offer complementary equipment such as air-handling equipment, power supply units, power distribution units, cooling towers, and raised access flooring for industrial applications.
Critical Power Products and Services isn't just providing backup power and cooling systems. They're doing it in a way that's largely sustainable and environmentally friendly. Critical Power recycles and redistributes backup power and cooling systems while also offering new models, leading to less waste and greater affordability for companies and organizations.
Will Alt founded Critical Power Products and Services back in 2016. Prior to that, Critical Power Products and Services had a different name and different management. Today, Critical Power is a proud, Service-Disabled Veteran-Owned Small Business that employs 23 professionals.
"We are passionate about providing an aweome customer experience when dealing with, often, very stressful situations," says Nicholas Peterson, Director of Marketing at Critical Power Products and Services. "This is what we are all about. Helping others. For years the industry was plagued with scammers and brokers that cared only about the bottom line. We have discovered if we focus more on the customer and their needs the equipment part follows along as necessary. Referral and return business is our #1 source of income."
According to their website, Critical Power has helped clients in agriculture, construction, dairy farms, grocery stores, healthcare, hotels, mining companies, oil and gas companies, ski resorts, and even municipalities.
"Critical Power Products and Services serves everything from Fortune 100s, universities, and large data centers, down to farms and gas stations," explains Will Alt.
While riding the highs and lows of a very tumultuous economy, Critical Power Products and Services has faced the challenge of separating itself from the competition and improving on the reputation left by the previous company. They attribute their success to their focus on customer service and great employees.
"Our key to any success in this industry are our employees. We have the most knowledgeable, experienced staff in the industry, and so grateful for each of them. I have always ensured that family is first above all else, and this team is my family. We show our employees the same care and respect that we want our clients to receive. With that mentality, the business has grown year over year exponentially," explains Will. "Happy employees more often make for happy clients."
"There's power in innovation and Critical Power Products and Services is lighting the way."
CarbonQuest
Greenhouse gases, particularly carbon dioxide (CO2), are a major factor affecting the Earth's climate. They absorb and trap heat in our atmosphere, leading to global warming and climate change. According to the Environmental Protection Agency (EPA), CO2 accounts for almost 80% of greenhouse gas emissions. With the goal of achieving net-zero emissions, many organizations are implementing initiatives to reduce their carbon footprint.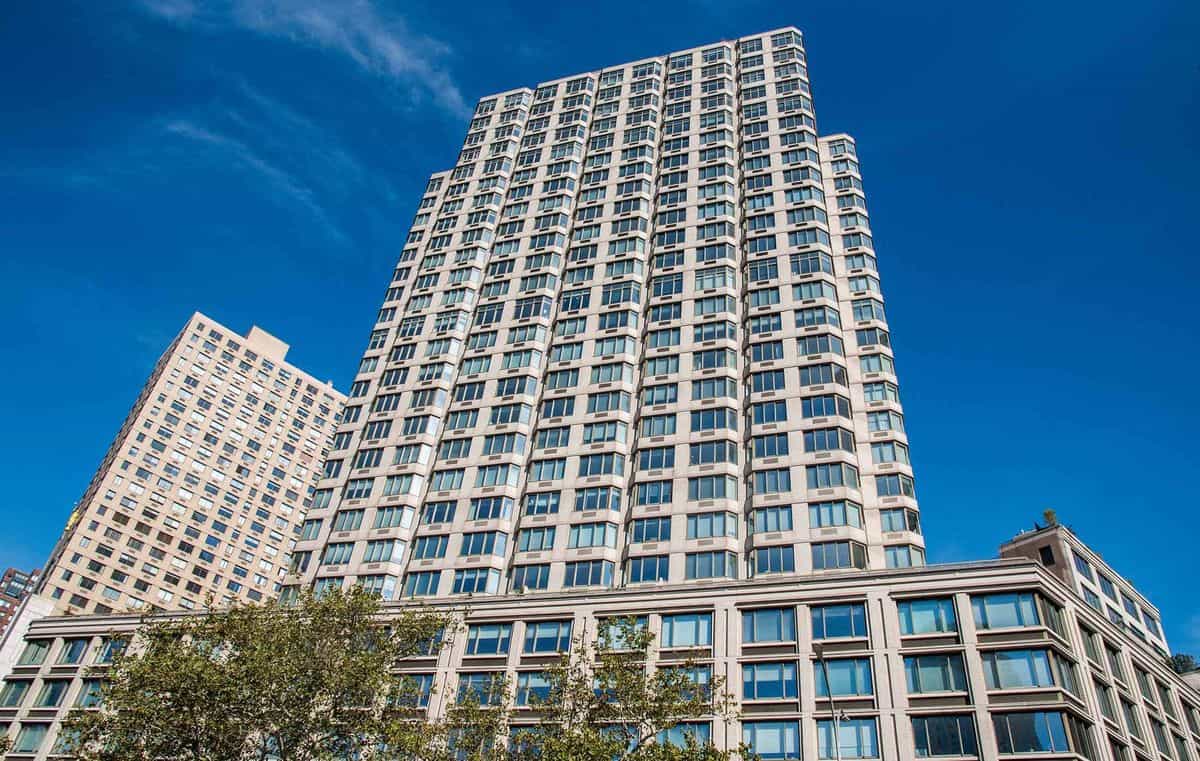 CarbonQuest is a company that is leading the charge in this field, providing modular solutions for offsetting and reducing emissions in the commercial real estate industry. Their innovative approach focuses on distributed carbon capture, which provides immediate impact in reducing emissions in buildings and facilities. CarbonQuest's leadership team comprises experienced innovators and entrepreneurs, dedicated to finding new and effective ways to reduce carbon emissions.
However, one of the main challenges that CarbonQuest faces is the lack of understanding and misconceptions surrounding carbon capture and emissions reduction. The company is committed to educating the public about its technology and explaining how it works. CarbonQuest has been recognized for its innovation with an Association of Washington Business award.
CarbonQuest is a welcome breath of fresh air in the commercial real estate industry, and we are excited to see where their journey takes them in the future.
Rogue Heart Media
Rogue Heart Media is a video production and marketing services company based in Spokane, Washington. Founded in 2011 by Megan Schuyler Kennedy and Rob Kennedy, the company has since evolved to become a certified B-corp, recognized for its environmental sustainability and social responsibility efforts.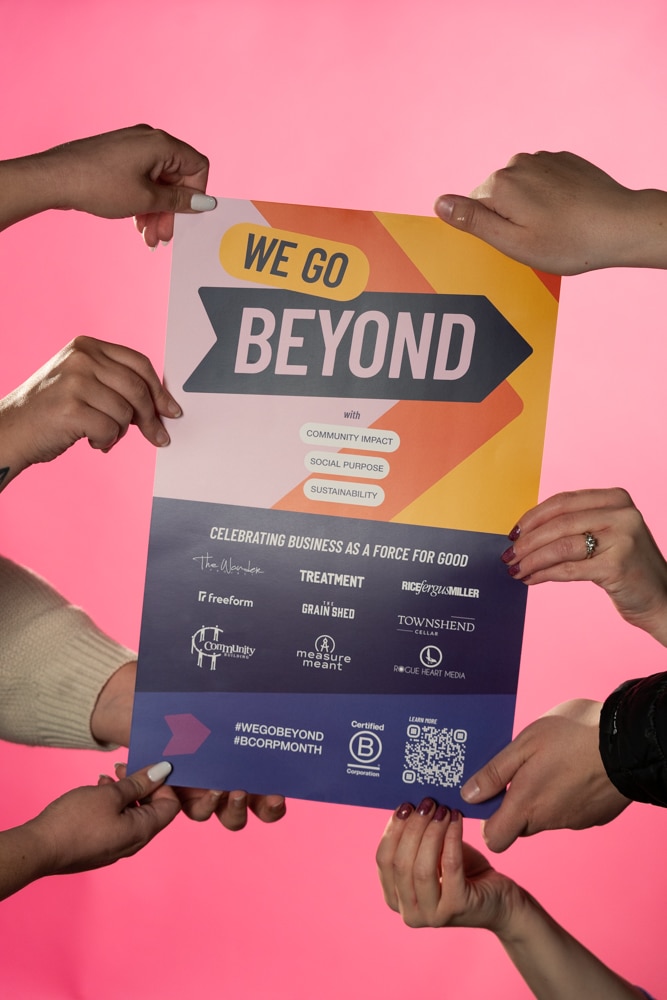 Rogue Heart Media primarily supports non-profits, municipalities, educational institutions, and manufacturers by telling their stories through impactful and connective narratives. The company's focus on doing good for the community sets it apart from other marketing and creative agencies that often specialize in a specific niche.
"Rogue Heart has been a wonderful slow-growth experiment from the start, and the company has naturally evolved loads since it began," Kennedy explains. "But we've always been attuned to the meaningful human stories and enriching sense of purpose present within our clients' spaces, and in that way we come in as partners, helping to distill impactful and connective narratives… Recognizing that there was a need for deeper support for some of our clients, we have evolved a more thorough service offering of creative nonfiction content creation and integrated digital marketing, serving nontraditional marketers with flexible ongoing support and social marketing performance metrics. These services have grown from a deep care about those we serve and the importance of their messages, fueled by gratitude and curiosity and the desire to leverage our work for further good in the world. That ultimately drew me to the B Corp community, and a three-year journey to become B Corp Certified."
Rogue Heart Media has faced numerous challenges throughout the years, from competing in a technical and creative industry to navigating a highly contentious road reconstruction project in their business district. However, the company remains adaptable and hopeful, driven by their desire to maximize their social and environmental impact. This dedication has earned them numerous awards, including the 2020 Spark Award of Excellence and the 2021 B Corp Certification. Ultimately, Rogue Heart Media's innovative spirit and commitment to doing good for the community sets an example for businesses everywhere.
Vega Cloud
The cost of storage can be a significant expense for companies, whether using physical devices or online storage solutions. According to a study by Statista, published in March 2023, global spending on cloud infrastructure reached $178 billion USD in 2021, compared to $98 billion USD spent on traditional data center hardware and software. To help reduce public cloud infrastructure spending, Vega Cloud, a Financial Operations (FinOps) company, was founded in 2018 by Kris Bliesner, Katie Laas, Mike Brown, Kelly Sale, and Shawn Branstetter.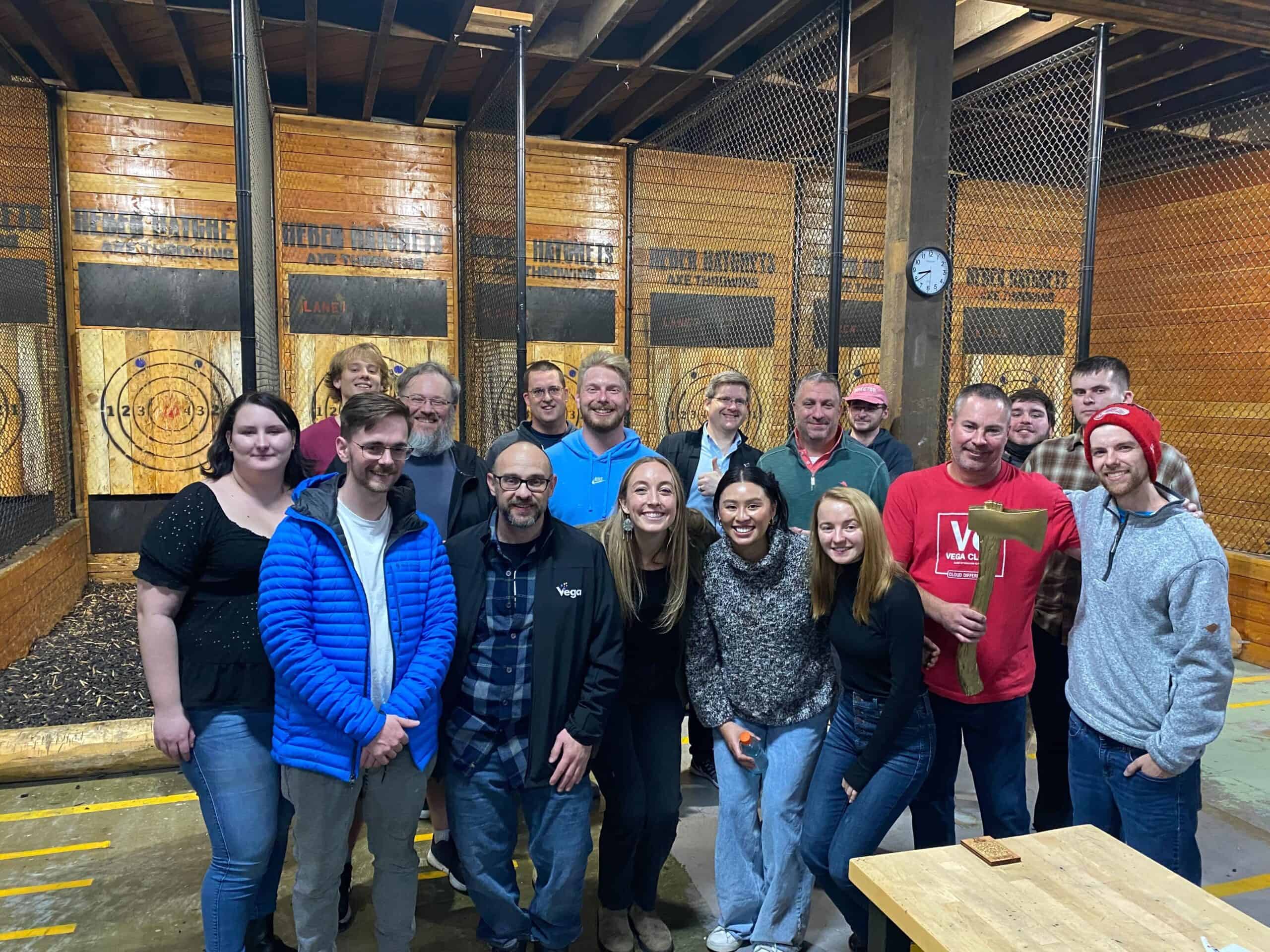 Vega Cloud aims to empower organizations to maximize the benefits of the cloud while optimizing their costs. With its team of certified FinOps practitioners, Vega Cloud has developed a customer-friendly business model focused on business outcomes rather than just automating tasks.
Vega Cloud's Senior Marketing Analyst, Terri Hart, explains, "Our people are everything. We hire for capabilities and values because that's what matters. You can train people on technology; you can't train people on how to be a good human being and a team player – those things are intrinsic, and as an adult, you either have them or you don't."
Driven by core values of unity, transparency, dreaming, getting stuff done, and work hard play hard, Vega Cloud has created a positive and supportive work environment, recognized with the 2023 Best B2B Company award at Ignite Northwest's Annual 25+5 event.
Slate Dental
Slate Dental Inc. made headlines with the launch of the world's first electric flosser in 2022. Co-founded by Brynn and Dr. Danny Snyder, the company aims to inspire and champion the practice of flossing as a critical element of preventative dental care. The Slate Electric Flosser is a 3-1 tool that not only flosses but also stimulates gums and scrapes the tongue.
Dr. Danny Snyder, a dentist, believes in a preventative approach to oral health and acknowledges that most people don't floss or don't do it correctly. He and Brynn Snyder, a talented product designer and entrepreneur, began working on the electric flosser in 2018 before bringing it to market in 2022.
"We're absolutely obsessed with flossing!" exclaims Brynn Snyder. "Our mission is to inspire and champion the practice of flossing as a critical element of preventative dental care. Did you know that one in four adults between the ages of 20 and 64 currently has at least one cavity?… Fortunately, these problems are entirely avoidable and treatable. Flossing isn't just about getting rid of those pesky food bits wedged between your pearly whites. It's also crucial in preventing a whole host of health issues, including cardiovascular disease, dementia, Alzheimer's, hypertension, glaucoma, diabetes, and arthritis."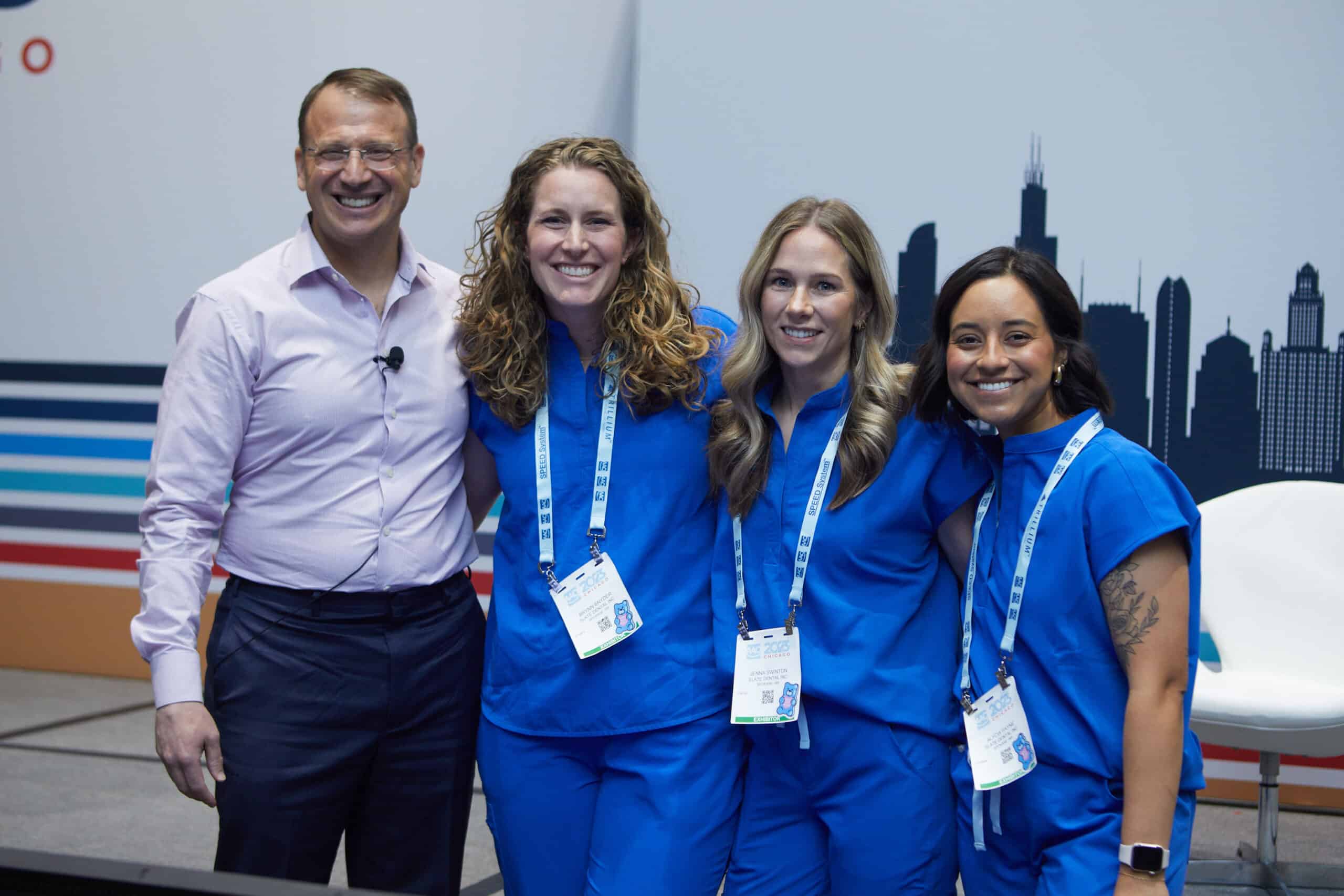 Creating an innovative business can be challenging, especially when creating a new category. The Snyders drew inspiration from multiple business models and mirrored similar models used by DTC and B2B companies. This strategy helped them reach the public and be recommended by dental professionals.
Maintaining excellent oral hygiene is a vital part of overall health and wellness, as poor oral health can lead to various health issues, including cardiovascular disease, dementia, Alzheimer's, hypertension, glaucoma, diabetes, and arthritis. The Slate Electric Flosser offers a solution to these issues and has won the Best B2C Company award by Ignite Northwest in 2023.
Spiceology
Spiceology is a renowned spice company that has made a name for itself in the Inland Northwest. Executive Chef Pete Taylor and food blogger Heather Scholten founded the company in 2013 to provide both chefs and home cooks with fresh, high-quality ingredients, education, and inspiration to create more delicious food. With its focus on innovation, Spiceology has become one of the fastest-growing spice companies in the US, earning it recognition as an Inc 5000 Fastest Growing Company by Inc. Magazine. The company employs 77 professionals, including President Darby McLean, who has spent 20 years in the biotech industry and is an inventor on several patents.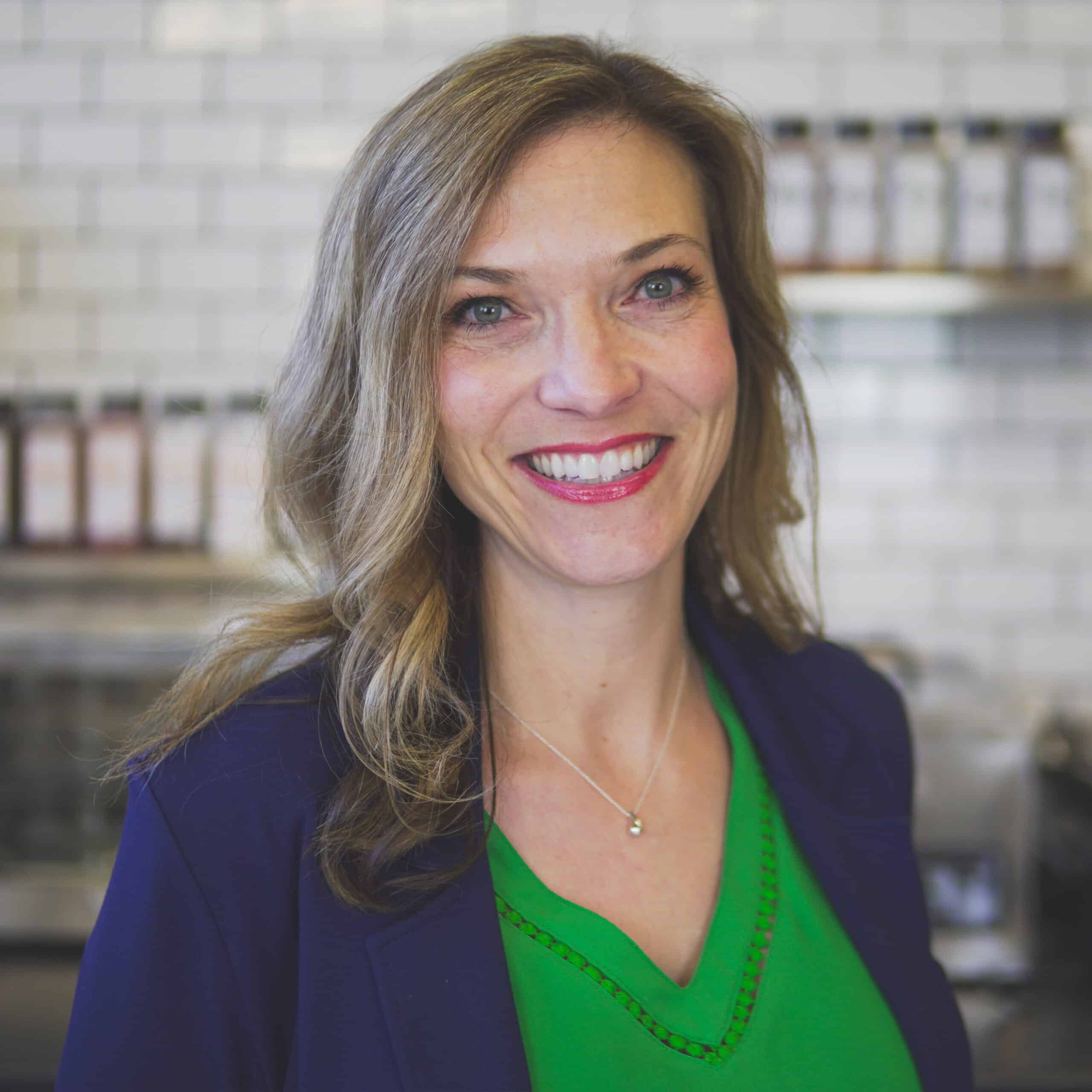 "Spiceology began in a single kitchen in Spokane, Washington, and we started to share our products at local farmers markets," explains McLean. "Fast forward almost 10 years, it's now a national brand with burgeoning growth in food service, wholesale and DTC channels. We started with 2 employees and now have more than 75. The brand is special, the products are beloved and we work everyday to preserve that farmer's market magic, regardless of our scale."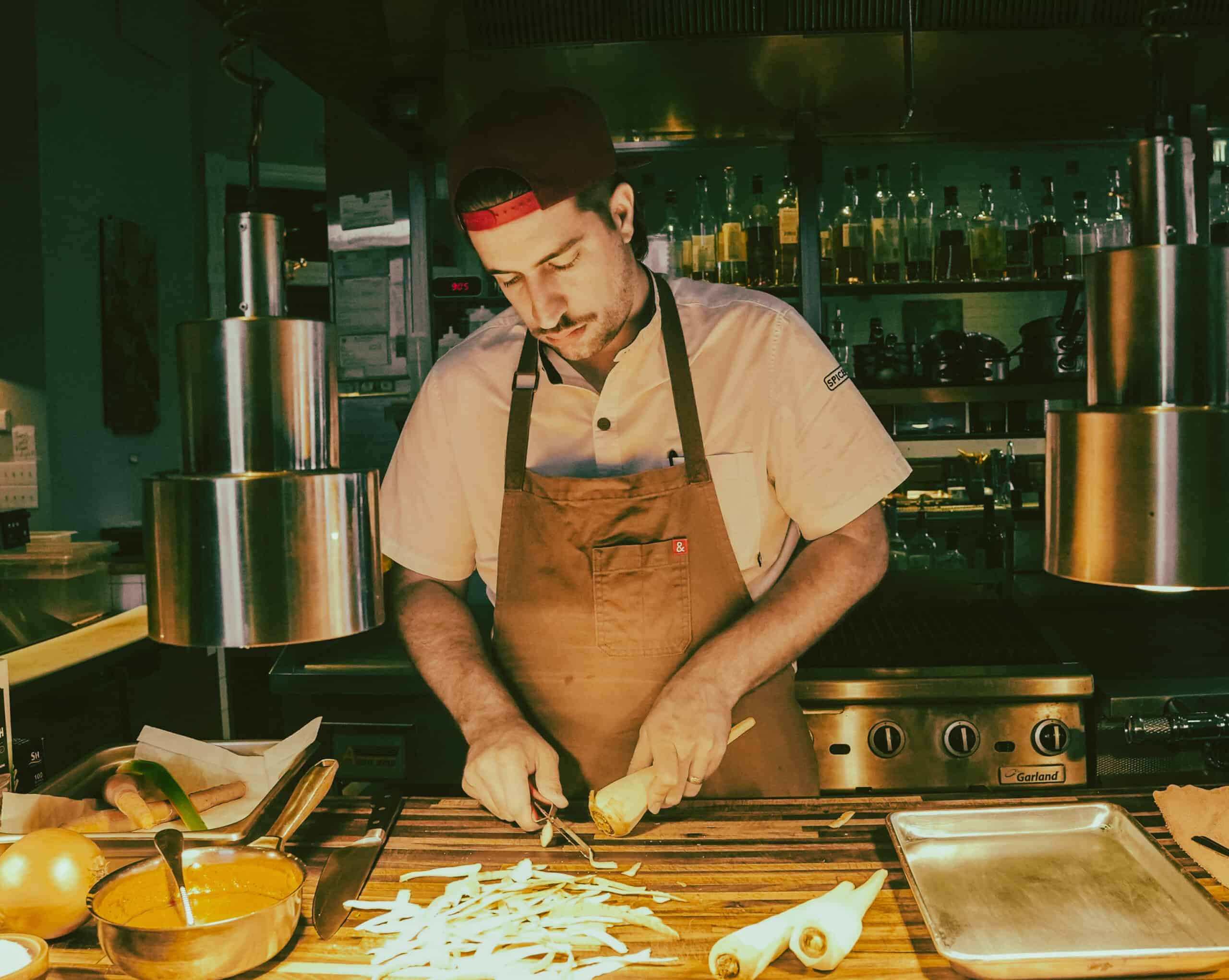 Despite the challenges posed by the pandemic, Spiceology continued to grow by pivoting its focus from food service to home cooks. The company's success can be attributed to collaboration with industry influencers and brands, supportive investment partners, and an exceptional team of passionate and resourceful professionals. Spiceology's products are beloved and have earned a special place in the hearts of chefs and home cooks alike. If you want to experience the taste of innovation, try a jar of Spiceology's spices and see for yourself why they are so highly regarded.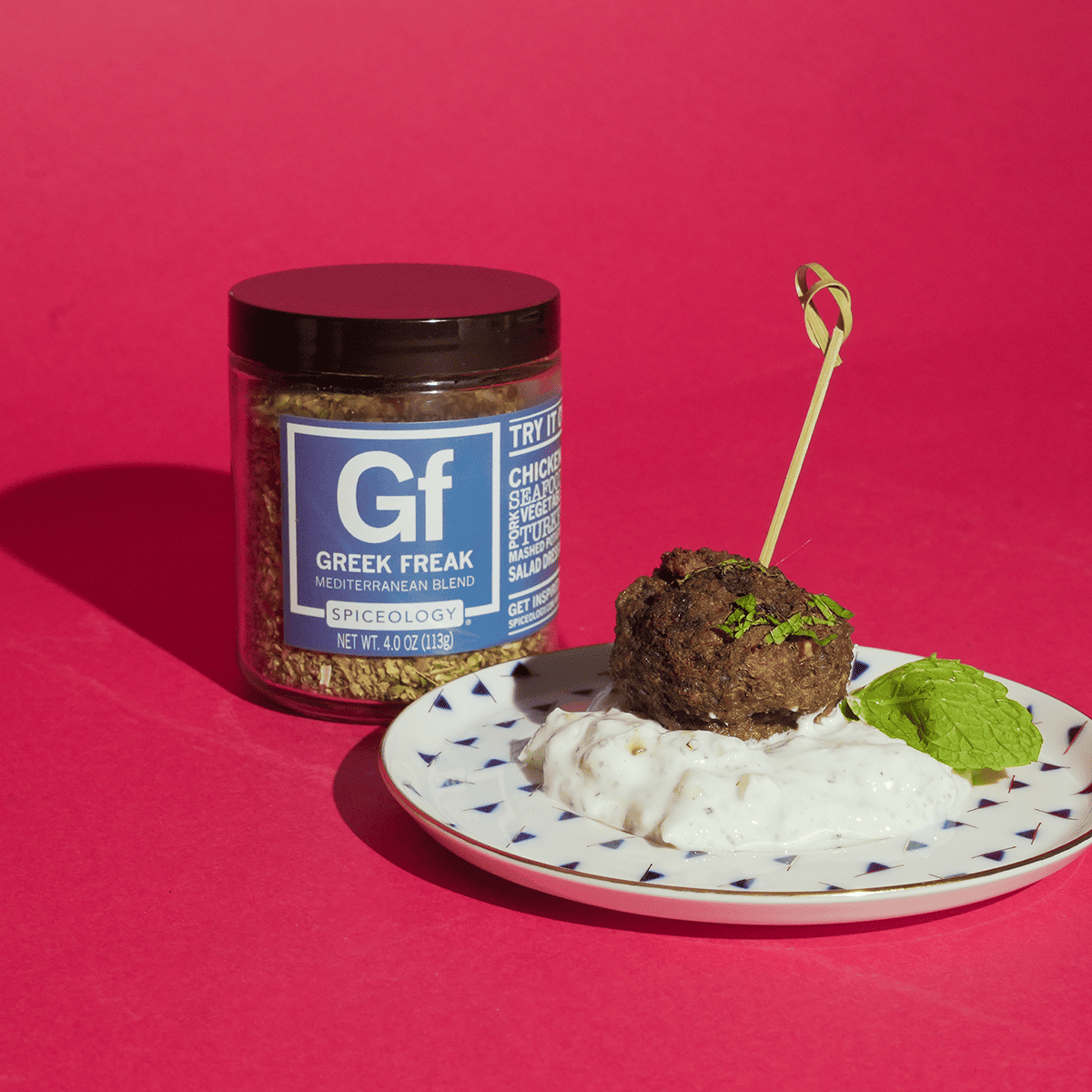 Spokane Refillery
As someone who cares about the environment, I find it frustrating to throw away so many plastic containers. From jugs of laundry detergent and gallons of milk to toothpaste tubes and grocery bags, these items take centuries to decompose. Fortunately, Spokane Refillery is here to help.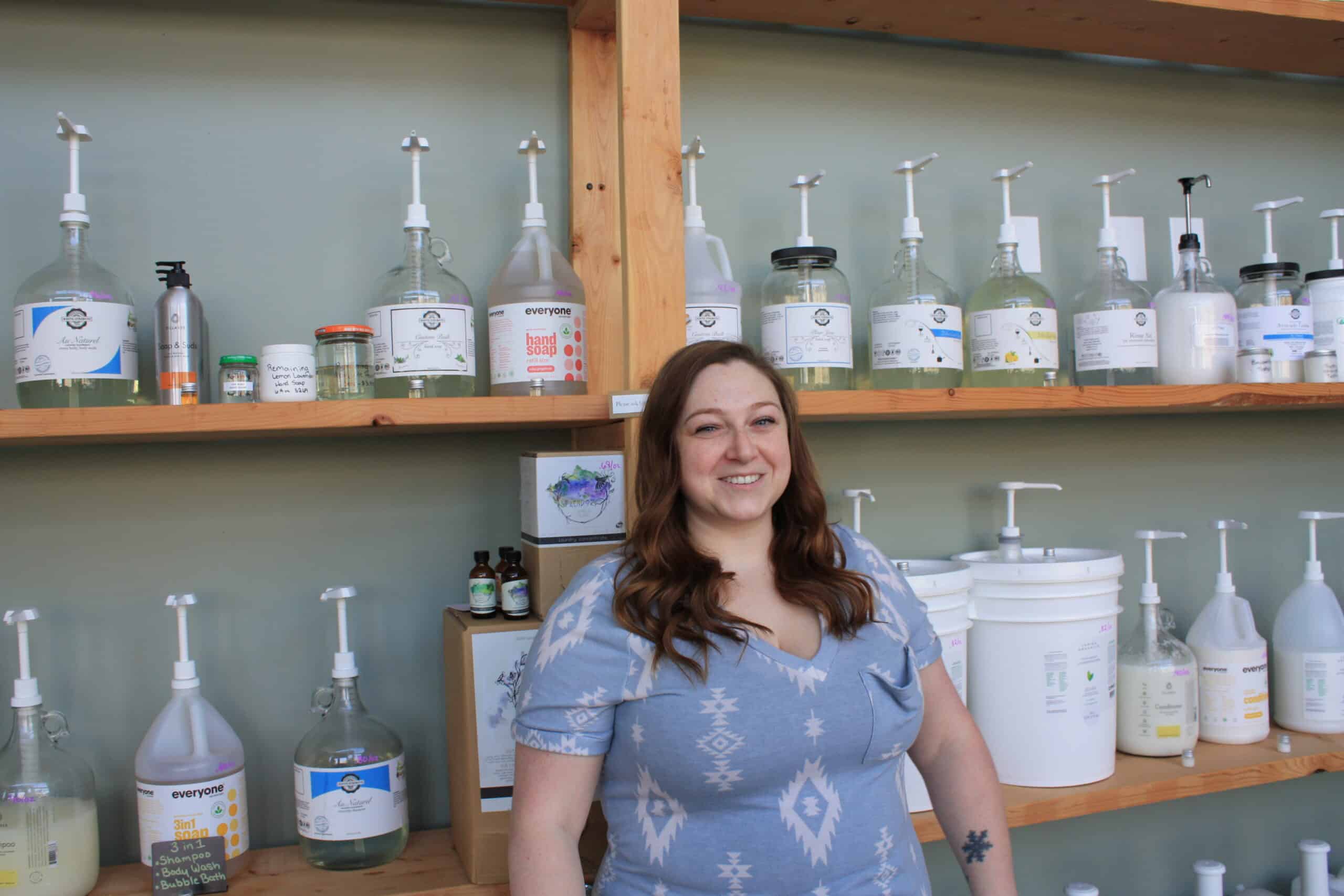 Located in Spokane's West Downtown neighborhood, this small business offers a wide range of household products in reusable containers. Customers can bring in their own containers, weigh them, and fill them with whatever they need. Then, they pay for the difference in weight by the ounce. If someone forgets their container, Spokane Refillery provides sanitized containers and pumps.
Hannah Bradish, the founder of Spokane Refillery, was inspired to start her business after seeing a Buzzfeed article about the concept. As Hannah states, "I saw the concept on BuzzFeed a long time ago, I think it started in California. I thought, 'that would never come here.' During COVID, the idea started getting really popular in the U.S. My cousin opened a shop in Michigan. I began looking into it more and started my business. We have this for food, so it doesn't make sense not to have it for these items. We go to Costco and buy these in bulk, but it's like, when I get stuck with my laundry jug at the end of the two years I have it, why can't we just refill it? It's ridiculous."
Spokane Refillery isn't just for eco-conscious consumers, it's for everyone. By providing an affordable and convenient way to reduce waste, Hannah hopes to inspire others to make small changes that have a big impact on the environment. For anyone looking to start an innovative business, Hannah advises them to ignore the naysayers and just go for it.
Courage to Grow Farms
Phillip and Shaneese Dunigan are a testament to the idea that planting a seed today can yield incredible opportunities tomorrow. They founded Courage to Grow Farms LLC on February 2nd, 2019, and have since grown it into a highly successful Community-Supported Agriculture (CSA) program. Along with their CSA program, they also offer a consultant program to educate future farmers.
The Dunigans were motivated to find an alternative to the traditional 9-5 lifestyle and found inspiration in The Urban Farmer by Curtis Stone, which taught them how to farm large quantities of vegetables on small plots of land. They began by growing radishes, kohlrabi, carrots, lettuce, and more, and soon after began selling shares of their farm land to families across the Northwest. As Dunigan states, "[our passion is] training the next wave of farmers, hence the name "Courage to Grow Farms". From inception, we knew that it wasn't just that farming itself could be approached in a revolutionary way, but that we would need to find a way to train new farmers and create farms in every neighborhood. Creating a farm-to-table opportunity everywhere." Today, their thriving CSA program offers vegetables that are not typically found in grocery stores and helps other first-generation farmers grow their own produce.
Starting an innovative business is challenging, and starting one in the farming industry can be even more difficult due to financial barriers. The Dunigans started from scratch and had to overcome challenges such as finding land and funding. They eventually found their new home in the Palouse and received support from their community, which includes other farmers, members of the Inland Northwest, and fellow business owners.
Courage to Grow Farms has also participated in programs such as Farm to Food Pantry and We Feed Wa Programs to feed underserved communities. Their success is a testament to their hard work, determination, and willingness to take risks. We can't wait to see what the future holds for Courage to Grow Farms and those they inspire.
Christine Burns
Christine Burns is a local entrepreneur, public speaker, content creator, model, and writer from Spokane, WA. She's an expert in marketing and owns Posted Consulting LLC, an award-winning PR firm. Born and raised in the Inland Northwest, Christine loves to support and advocate for local businesses and artists, and even hosts the annual Spokane Small Business Convention in the spring.